Implant-Retained Dentures – Plainview, NY
Improving Smiles with Greater Stability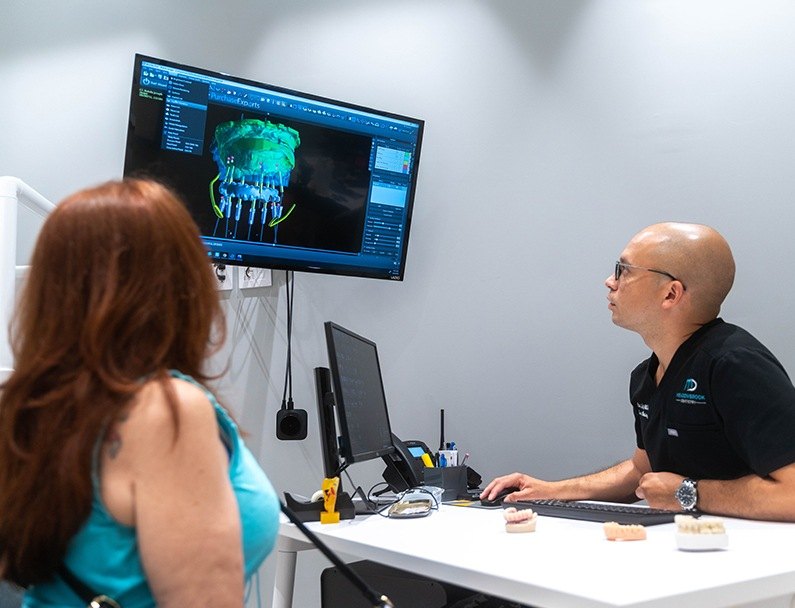 If you're missing all your teeth, there are typically two options to choose from: traditional dentures and implant-retained dentures in Plainview. If you've spent much time comparing the two, you'll notice there isn't much that the two have in common other than the word "dentures," and that they can restore the "look" of your smile. But what about the functionality and your overall oral health? This is where satisfied patients of Meadowbrook Dentistry can attest that implant-retained dentures create improved smiles with greater stability from the root up. If you're ready to take the plunge and put yourself on a path to a healthier smile, contact our office.
Why Choose Meadowbrook Dentistry for Implant-Retained Dentures?
Caring Dentists Dedicated to Patient Education
Entire Procedure Done In-House
Modern Planning via CT/Cone Beam Scanner
How Do Implant-Retained Dentures Work?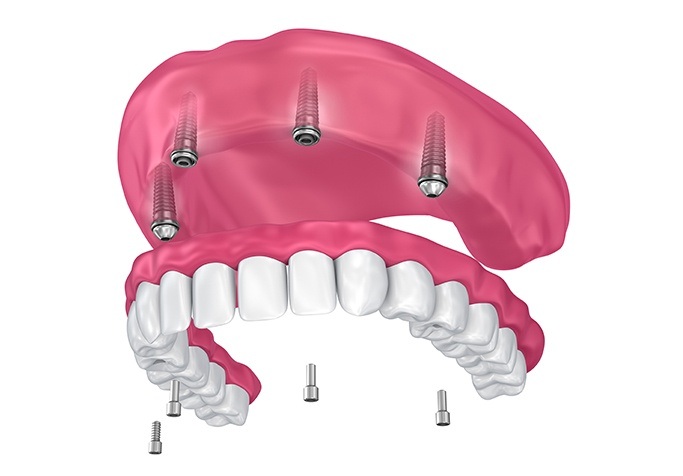 If you are preparing for implant-retained dentures, you can expect there to be a drastic difference between this more durable, longer-lasting option and your traditional dentures. Using a sticky adhesive, regular dentures often have difficulty staying in place. By using dental implants to secure a denture into place, you can have the confidence and appearance you lost when you were without teeth. Say goodbye to the worry that plagued you when trying to eat, speak, or chew. With implant-retained dentures, you'll feel great about your new smile.
Am I a Candidate for Implant-Retained Dentures?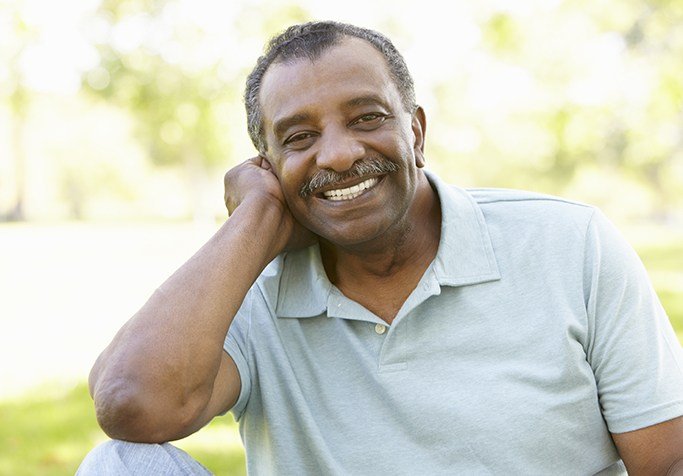 Dental implants often require a patient to have enough bone density to support the implant, so, naturally, this is one of the qualifications. It's also important that you have good oral health. If you have gum disease or tooth decay, it is imperative that you address this before receiving implants. With gum disease, it can ultimately affect your nearby teeth, causing tooth loss, and if you have an implant placed before receiving periodontal therapy, it could affect your implant and result in implant failure.
However, if your dentist in Plainview discovers you don't have enough bone support, there are a few options: a bone graft or All-On-4 dentures, which can restore your smile in one appointment. A bone graft will add bone minerals to the necessary area in your jaw, encouraging the bone to rebuild. All-On-4 dentures use four strategically placed implants to hold an implant-retained denture.
The Implant-Retained Dentures Procedure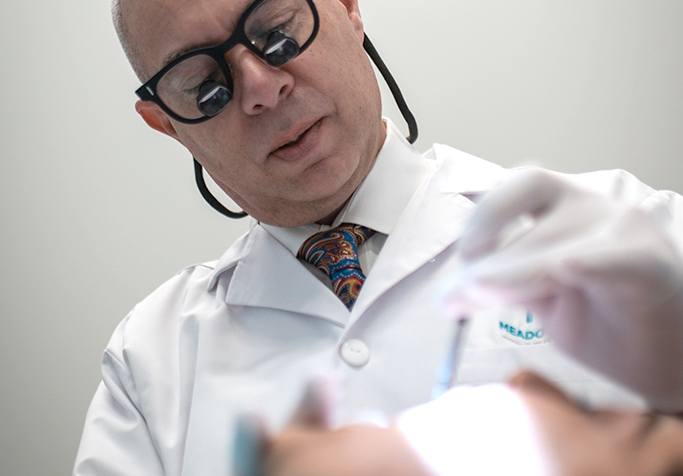 When receiving dental implants in Plainview, the process is practically the same, no matter what type of implant you receive. With implant-retained dentures, one of our highly skilled dentists will administer local anesthesia before making multiple incisions along your gum line. Using 4-6 implants, they will carefully and strategically place and position them before stitching up the wounded areas.
At that point, you will be expected to go home and heal. This can take several months, especially with multiple implants placed. The process of osseointegration must occur, which ensures the implant fuses to the bone, in order for implant placement to be successful.
Once you've fully healed, you'll return to have the custom-made denture placed on top of the implant. Using small connectors, we can snap the denture into place, giving you a fully restored smile.
Benefits of Combining Dentures & Dental Implants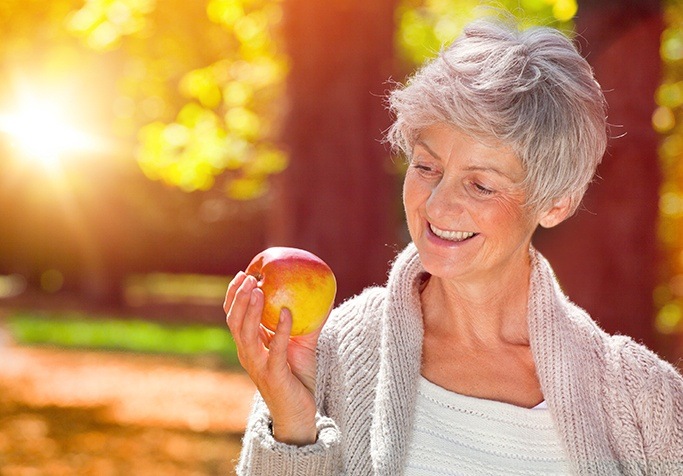 Increased stability – Implants are surgically placed into your jawbone, offering greater strength and durability.
Improved confidence and appearance – Missing teeth can cause changes in your facial appearance, leading to facial collapse. However, with dental implants, your face will maintain its appearance, and you'll have the confidence you need to eat, speak, and chew without worry.
Improved oral health – When teeth are missing for an extended period of time, your jawbone can begin to deteriorate. By opting for an implant-retained denture, you can improve your oral health by keeping your bone stimulated and strong.