Meet Your Friendly Dental Team – Plainview, NY
The People Making Your Dentistry Comfortable
Without an exceptional team of dental assistants, hygienists, and support staff, Meadowbrook Dentistry would not be the office that it is today. The passion and dedication of our team members is what makes your dental visits feel not only productive and efficient, but relaxing and enjoyable to complete. We hope that you'll take a moment to learn a bit more about them as they can't wait to build a relationship with you and your family!
Sabrinna, Marketing Director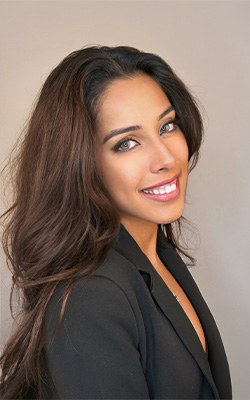 Bio Coming Soon!
Maribel, Lead Dental Assistant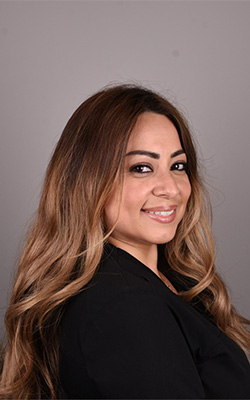 Born and raised in Queens, NY, Maribel has close to a decade of experience in the dental field and has been enjoying every minute of it. She underwent continuing education in iMetric 4D in Huntsville, Alabama, as well as the Digital Smile Design Coordinators Course in Miami, FL. Today, you'll find her helping patients during various procedures and leading our dental assistants in delivering exceptional care. The best part about her job is networking with amazing people, attending numerous advanced courses, and learning something new every day!
When she isn't at the office, Maribel spends her free time with her husband, their beautiful daughter, and their pet Pomeranian. She also likes to travel when she has the chance, listen to music, and watch movies with her family. An interesting fact about her: before dentistry, she worked a couple of years as a Legal Assistant and 13 years in retail at Best Buy.
Dina, Dental Assistant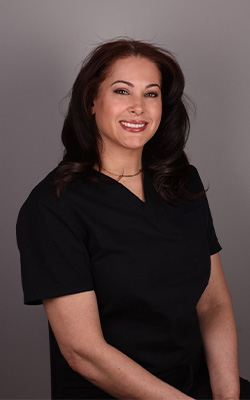 Bio Coming Soon!
Jennifer, Dental Hygienist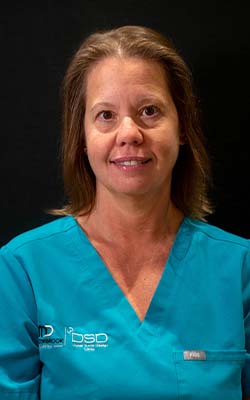 Bio coming soon!
Carly, Dental Hygienist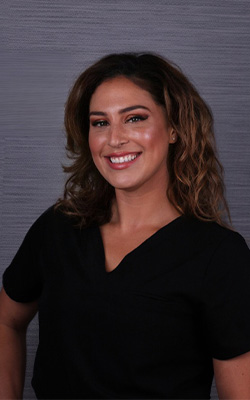 Carly has been in the field of dentistry for over a decade and counting. Born and raised in Allentown, PA, she began her career at the University at Buffalo before studying at Northampton Community College for dental hygiene and Stony Brook for dental assisting. Over the years, she's taken four dental hygiene board exams, volunteered at MOMs in PA and Kids for a Smile, and is certified in CPR and Basic Life Support. She loves building relationships with patients and witnessing the positive impact she has in improving their oral and overall health.
At home, Carly enjoys being with her family and loved ones. In her free time, she likes to workout, go on runs, eat new foods, and travel to new places. One interesting fact about her is that she competed in gymnastics for 14 years for one of the top gyms in the country. Her mother was also born in Paris, and she loves visiting Europe with her family when she can!
Stephanie, Treatment Coordinator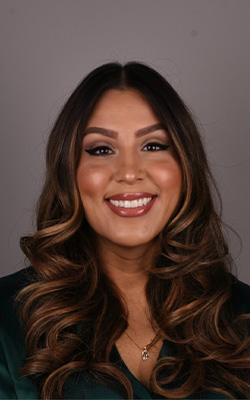 Stephanie is a New York native who has been a part of our team for more than four years now! Her career in dentistry began in 2018 as a dental assistant. In the following years, she learned all about insurance verification and other front desk duties, but what she enjoyed most was presenting patients with dental treatments, figuring out solutions for them to get the smile of their dreams, and having a part in changing their lives for the better. Today, she has studied at The Closing Institute in Clearwater, FL and Las Vegas, NV as well as Manhattan College!
Stephanie and her husband, Eric, got married in 2021 and got a puppy in 2023! As for her interests outside of dentistry, she likes spending time with loved ones, traveling, and trying new foods and restaurants.
Sabrina, Treatment Coordinator/Patient Advocate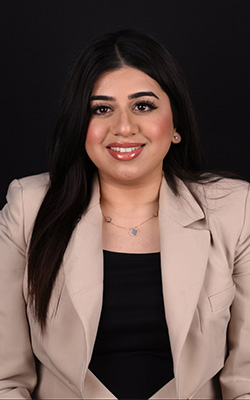 From Hicksville Long Island, Sabrina has been working in the field of dentistry for several years and counting. She started her career by studying at Long Island University and has gone on to become a Patient Advocate and Treatment Coordinator. As such, you'll find her at the office providing personal care for each patient, making sure they're comfortable, understood, and excited about receiving quality dental care. Her favorite thing about her job is engaging with and educating our patients about their treatments as well as helping them work within their budget.
At home, Sabrina loves spending time with her family, which includes her older sister, her triplet brothers, and her baby sister. Together, they enjoy vacationing at Lake George every summer. Other than hanging out with family and friends, she also has an interest in becoming a Registered Nurse, as she's currently enrolled in the Nursing Program at Long Island University! One thing to remember about her: she always has a smile and loves to make people laugh.
Nancy, Front Desk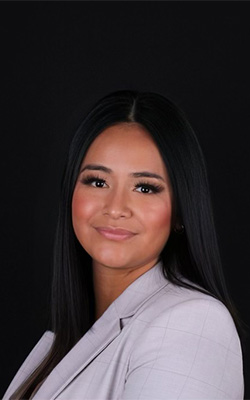 Bio Coming Soon!