Dental Implants – Plainview, NY
A Modern Solution for Missing Teeth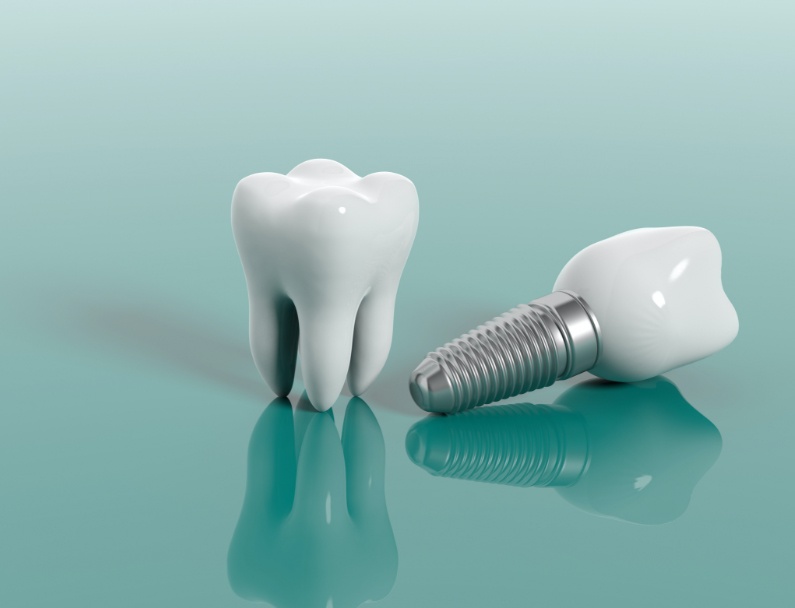 Missing teeth are a burden currently faced by over 100 million Americans, but here at Meadowbrook Dentistry, patients can get the most complete and state-of-the-art replacement solution available today: dental implants. This revolutionary treatment provides the most natural-looking, reliable, and durable results compared to any other treatment, and it's capable of replacing any number of missing teeth for a lifetime. Are you ready to say goodbye to the gaps in your smile? If so, contact us today for more information about dental implants in Plainview.
Why Choose Meadowbrook Dentistry for Dental Implants?
Start-to-Finish Dental Implant Treatment In-House
Advanced Dental Technology Ensures High Success Rates
Affordable Financing Options Available
What Are Dental Implants?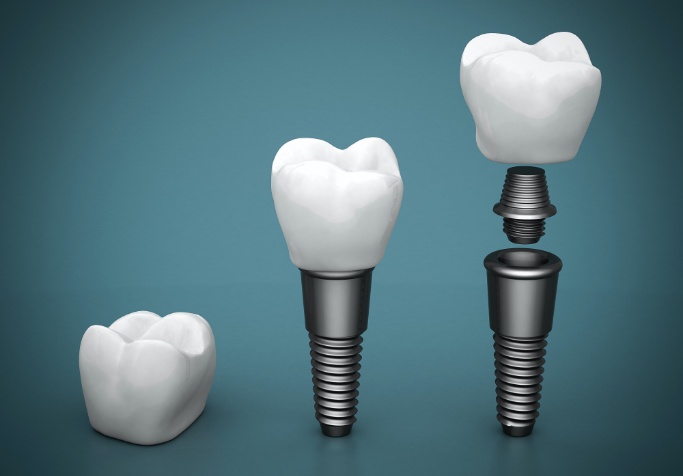 Dental implants are unique because they actually replace the root of a tooth as well as the crown (the portion that shows when you smile). To get dental implants, you'll first need to undergo a minor surgery in which our team will place small titanium posts into your jaw. These will be used to support your replacement teeth as well as prevent your jawbone from atrophying (which is common after tooth loss). After you've been given time to heal, you'll return to our office to get your brand-new teeth.
Both of our dentists believe that dental implants are by far the best way to replace missing teeth. Because the posts fuse with your jawbone, they forge a bond that will prevent your teeth from feeling loose, shifting, or falling out. They'll also renew more chewing power, allowing you to enjoy your favorite foods with ease. Best of all, dental implants can last a lifetime with the right care!
The 4-Step Dental Implant Process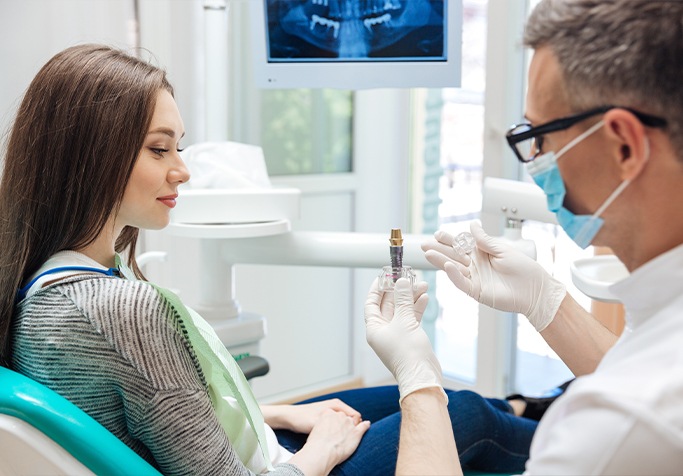 Getting dental implants requires multiple appointments and can span the course of several months to a year or longer. However, their unmatched longevity and reliability make them well worth the wait. Plus, we can take care of the entire treatment process right here in our office, saving you the trouble of having to visit an unfamiliar oral surgeon. Everyone's dental implant process looks slightly different, but they all include the same four basic steps:
Initial Dental Implant Consultation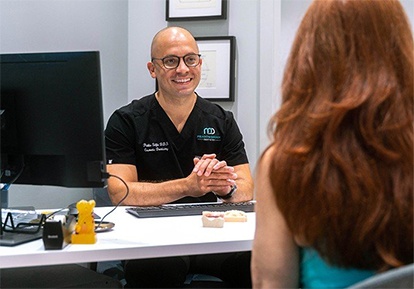 It's no secret that dental implants are considered to be one of the more complex treatments in dentistry. Since they carry a very high level of customization, an initial consultation will be needed to ensure the most successful treatment possible. This typically involves a general exam, X-rays, and a CT/cone beam scan. The more we can understand the specific aspects of your health and current oral structures, the better we can create a treatment plan that meets your needs. For example, surgical guides can be made to make dental implant treatment more predictable and provide better outcomes.
Dental Implant Surgery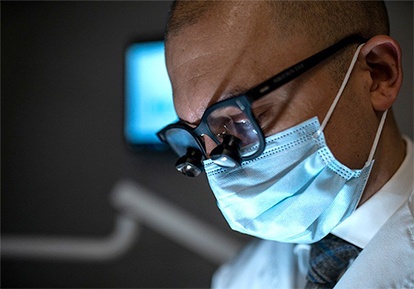 Once we know how many teeth you intend to replace as well as your jawbone's current density and volume, we can move forward with surgery. The placement stage involves creating a small incision in your gum tissue and creating a hole inside your jaw for the implant to fit into. Sedation therapy will be provided to make you as comfortable as possible during surgery. Once placed, the gum tissue will be stitched close so that the healing phase can begin. At this point, a temporary restoration may be provided, especially if you are replacing a tooth that's visible in your smile.
Dental Implant Osseointegration/Abutment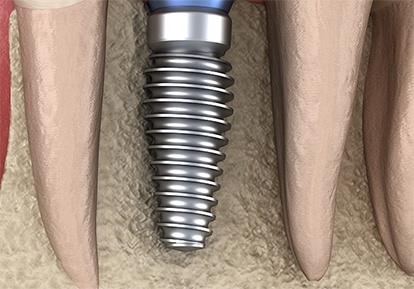 Osseointegration is the process in which a titanium implant becomes part of your natural bone and gum tissue. Depending on where the implant was placed, this step could take as long as four to six months. During this healing period, you'll come back to our practice every so often to confirm that the implant is healing properly.
An abutment attaches your restoration and implant together while providing a stable foundation for your bite. The abutment may be placed during your initial surgery or at a later date after gum tissue has already healed. A healing abutment may also be placed after the bone has integrated but the gum tissue still requires additional healing.
Delivery of Dental Implant Restorations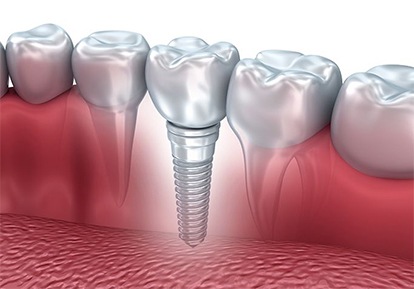 Once all bone and gum tissue has healed, you'll receive your permanent restoration. This could be an implant-supported crown, bridge, or denture, depending on the extent of your tooth loss. Our dentists will make sure that your restoration keeps your bite even after placement. If your restoration doesn't feel right, they'll make any adjustments necessary to ensure that your bite feels as natural as your new smile looks.
Benefits of Dental Implants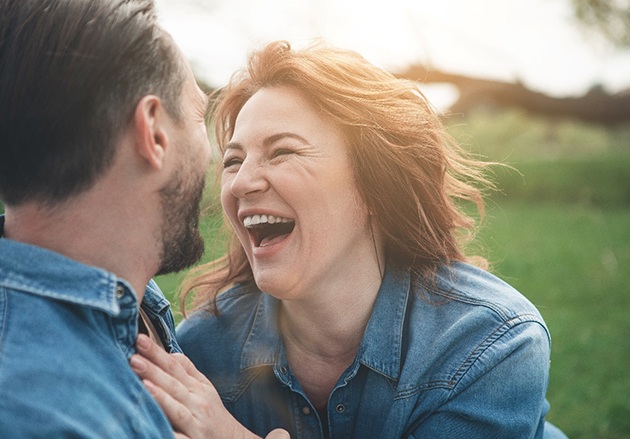 As an innovative solution that rebuilds every part of missing teeth, dental implants are the closest thing to your natural teeth. You'll regain all of the freedoms you were used to having prior to your tooth loss, including eating your favorite foods and smiling with confidence. The benefits of dental implants in Plainview cannot be overstated; this treatment is truly life-changing! Here are just a few of the ways in which dental implants can enhance virtually every aspect of your life.
Day-to-Day Benefits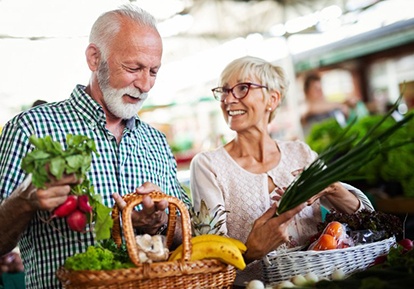 Seamless smile – Your implant dentist in Plainview will top your implants with dental crowns, bridges, or dentures that are customized to complement your facial features and flawlessly mimic your natural pearly whites.
Teeth that stay in place – Regular dentures notoriously slip out of place if they don't fit correctly or if you attempt to chew particularly sticky or crunchy foods. With dental implants, your new teeth are firmly secured onto posts in your jaw, so you can trust that they'll remain in place no matter what.
Greater chewing ability – By recreating the roots of your teeth, dental implants let you chew almost as easily as you did with your real teeth. You shouldn't have to worry about avoiding your favorite foods and beverages or being unable to maintain a nutritious diet.
Health Benefits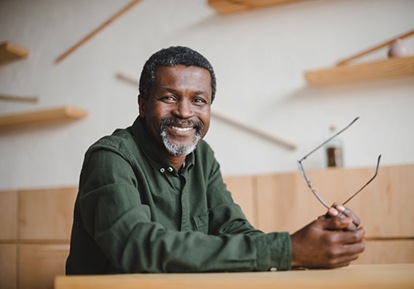 No gum irritation or tooth sensitivity – Instead of sitting directly on top of your gums or resting on your remaining teeth for support, dental implants are completely self-reliant. This means you can avoid gum irritation that often accompanies dentures as well as the removal of tooth structure required to place a dental bridge (which causes these teeth to become prone to sensitivity over time).
Easy oral hygiene – Taking care of dental implants is simple; for the most part, you can brush and floss them just like you would real teeth. Because they're easy to keep clean, dental implants in Plainview naturally reduce your risk of gum disease.
Jawbone protection – Since dental implants function like natural teeth, they stimulate your jawbone whenever you bite or chew. They are the only treatment option that prevents the bone atrophy that occurs after tooth loss. You can enjoy a stronger, healthier jawbone as if you had never lost any teeth at all!
Long-Term Benefits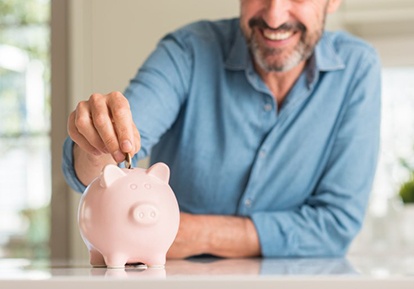 Younger appearance – A strong jawbone is important for health reasons, but it also affects the way you look. When the jawbone deteriorates, it can no longer support your facial structures, causing you to look wrinkled, sunken, and older. Dental implants let you continue to enjoy a youthful glow for years to come!
Reliable results – Research shows that even after ten years, dental implants have a success rate of about 98% when they're properly maintained.
Saved money – While they cost more up-front, dental implants actually save you money down the road. They can last for 30+ years, so they won't need to be replaced every five to ten years like traditional options do. You also won't need to purchase adhesives or special cleaning supplies, which can really add up over the years. In terms of investments you can make in your smile, dental implants are definitely one of the most worthwhile!
Who Dental Implants Can Help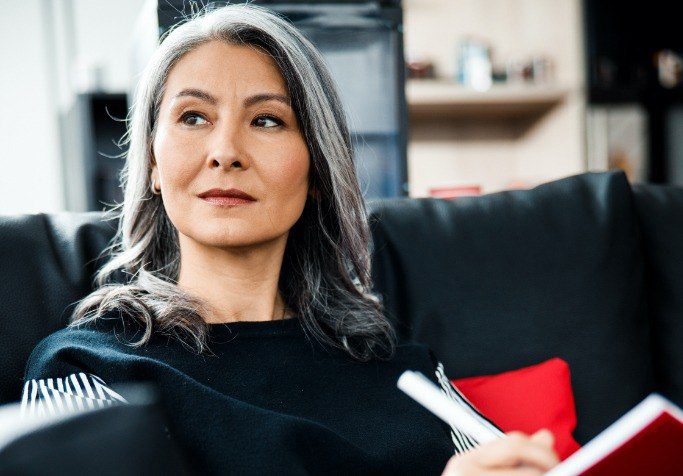 Dental implants are known for being incredibly versatile. Whether you're missing one tooth or an entire arch, a dental implant dentist in Plainview can give you a long-lasting solution. Most adults are eligible to receive dental implants, but it is necessary to complete an initial consultation with a member of our team at Meadowbrook Dentistry. The reason is that while some individuals may move forward with implant placement almost immediately, others may require preliminary treatment to ensure a more stable environment for dental implants. No matter your situation, you can feel more confident about your candidacy when meeting with one of our qualified experts. Then you can join the more than 3 million people who are living with dental implants and loving every minute.
Who Is a Good Candidate for Dental Implants?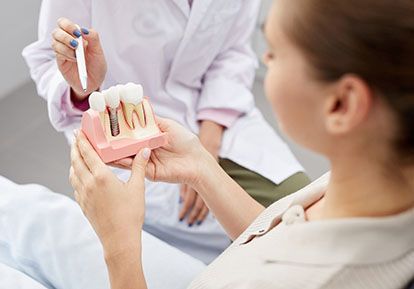 Although there is a high probability that you will be eligible to receive dental implants in Plainview, you must commit to the process by undergoing an initial consultation and completing a full oral examination. There are several factors your implant dentist will need to consider before giving you the green light for treatment, such as:
Whether you are in good enough general health to undergo minor oral surgery.
If you show signs of tooth decay, gum disease, or bone deterioration, these may require you to proceed with preliminary treatments before receiving dental implants.
Determining whether you have enough bone to support your implants and customized restoration.
Don't give in to the mindset that there is no way you could be eligible for treatment. Only until our team completes an initial consultation will you know for sure if dental implants are a possible solution for your missing teeth.
As a superior form of tooth replacement, dental implants are known for their versatility, making it possible for these prosthetics to address various cases of tooth loss:
Missing 1 Tooth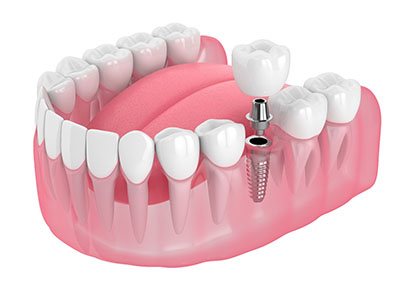 It is believed that more than 120 million people are living with one missing tooth. An implant crown can create a tooth that is virtually indistinguishable from the real thing. It consists of three main parts: the implant itself, a custom-made, all-porcelain crown, and a metal abutment. The implant will support the crown, and they'll be connected via the abutment. Because it will share the same structure as your other teeth, it will perfectly blend in with your smile.
Missing Multiple Teeth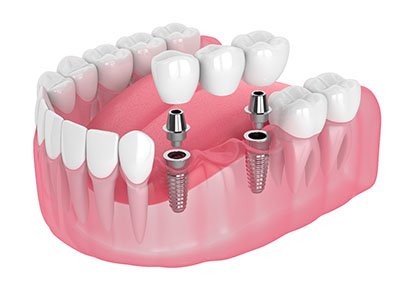 If you're missing multiple teeth, dental implants can be surgically put into place to hold a dental bridge. To do this, we will attach other prosthetic teeth to implant crowns. This can be done to replace three to four consecutive teeth at a time. Instead of relying on healthy adjacent teeth to serve as anchors (as we would when installing a fixed bridge), we will insert the two implants into the outer sockets before securing the bridge into place, effectively eliminating the gap.
Missing All Teeth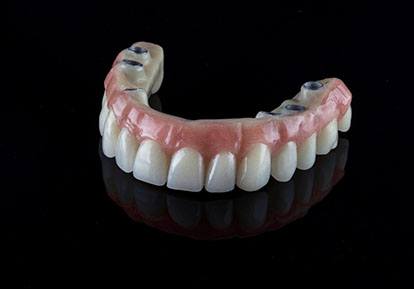 Traditional removable dentures are notorious for not staying in place, particularly those used to restore the bottom teeth. With implant dentures, we can finally give you a denture you can trust, whether you are eating, speaking, or simply showing off your smile. Between 4 and 6 implants will be topped with small connectors before a custom-made denture will simply snap onto.
Additionally, All-On-4 dentures can help you restore your smile in just one appointment! Four strategically placed implants will be positioned within the jaw, and these will be attached to a strong and secure implant denture. Afterward, we'll work with you to create a more customized denture that perfectly suits your mouth and facial features to maximize comfort and aesthetics.
Learn More About Implant Dentures
Learn More About All-On-4 Dental Implants
Understanding the Cost of Dental Implants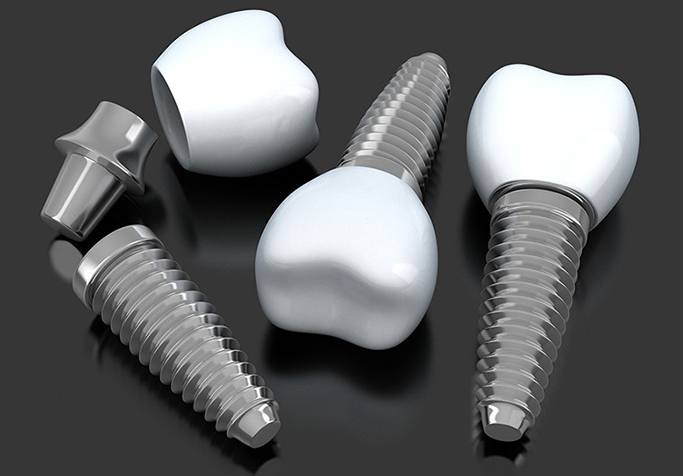 When pursuing traditional implants, it's important to note that your treatment cost may vary widely from everyone else. That's because the cost of dental implants in Plainview will vary largely depending on your unique needs. For example, those in need of several implants to hold a denture will see a higher cost compared to someone replacing a single tooth with an implant-retained crown.
Dental implants should be considered a long-term investment, especially because they are more cost-effective than replacing a dental bridge every 10 years or a denture every seven to 14 years. As you contemplate your decision to have dental implants put into place, we want you to feel confident in your decision and will work to maximize your dental insurance benefits as well as identify alternative ways to budget for your treatment, so your out-of-pocket expenses remain low.
Preliminary Treatments & Dental Implant Surgery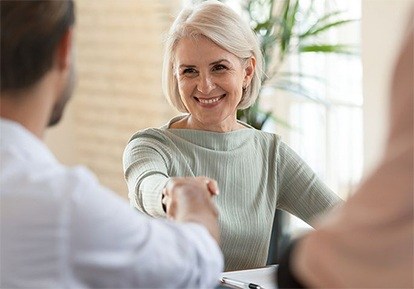 Bone grafting, periodontal therapy, and tooth extraction are the most common preliminary treatments you might need before receiving dental implants. The only way to know for sure is to schedule a consultation with a member of our team. After reviewing your oral cavity and facial structure, we can determine if you will need additional treatment or if you are eligible to move forward with dental implant surgery. Fortunately, we offer start-to-finish treatment in-house, so you don't need to worry about paying a separate implant dentist in Plainview for your surgery.
If you are required to undergo preliminary treatment, you can expect it to be added to your overall estimate in addition to your dental implant surgery.
The Parts of Your Dental Implant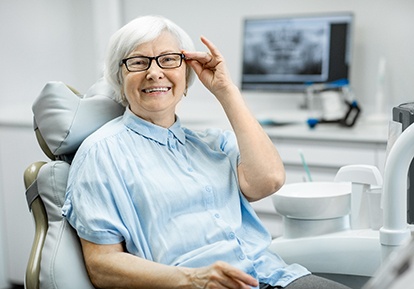 Your dental implants have many parts, all of which are factored into the total cost of your treatment. These include:
How many dental implants you will need – Some patients only have one tooth missing and thus will get a single implant along with a ceramic crown. Others might be missing two or three teeth in a row that can be replaced by a dental bridge resting on a pair of implants. And still, other patients might be suffering from such extensive tooth loss that their best option is a full set of dentures retained by four to eight implants. Obviously, in each of these cases, the final cost will be heavily influenced by the number of implants needed.
The type of restoration you will need – Crowns, bridges, and dentures are all possible with dental implants.
Materials – Titanium and zirconia are the most popular materials used to create dental implants and will be included in your final cost estimate.
Brand/Manufacturer – While it is up to our team to determine which brand of dental implants we want to use, you can trust that we will explain this information during your consultation. We will provide insight to help you better understand why better-quality brands prove to be a better choice for successful and long-term implant placement.
How Dental Implants Can Save You Money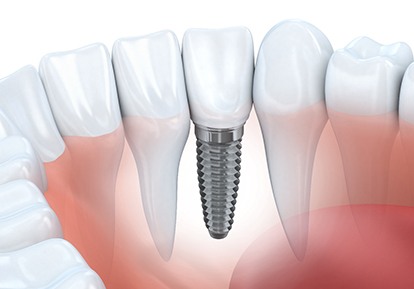 Implants are a highly beneficial way to replace any teeth that you've lost. They can prevent the bone loss that occurs when teeth are missing, keeping the jaw healthy and strong while avoiding the collapse of facial features that can make you look older. They're also much more stable and provide chewing power comparable to natural teeth.
While traditional dentures and bridges might seem like less costly options at first, they'll need to be replaced periodically. Implants, by comparison, can sometimes last the rest of your life with good maintenance (brushing and flossing every day, having regular dental appointments, and so on), which means they ultimately end up costing less than other options! Also, you won't need to worry about buying dental adhesives or special cleaning solutions, and you won't need regular replacements!
Another beneficial component to choosing dental implants in Plainview is your ability to maintain better oral and overall health in the long run. Instead of paying for treatments to address systemic issues caused by tooth loss, you can spend more of your time and money enjoying your smile and the finer things in life.
Does My Dental Insurance Cover Dental Implants?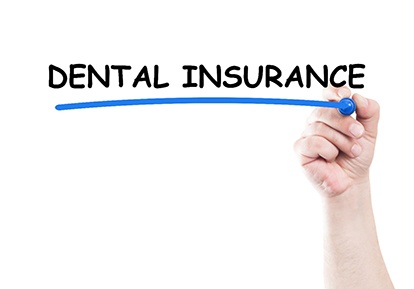 Our practice is in-network with a wide range of PPO insurances, and our insurance expert can file your claims and make sure you're getting the most out of your benefits. Many plans may not cover the dental implants themselves, but they might pay for gum disease therapy or other services related to the implant process as well as your customized restoration.
Making Dental Implants Affordable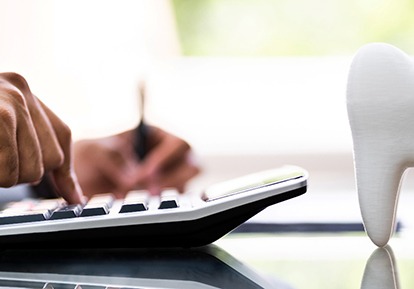 If you need assistance to pay the remaining balance of your bill, we can make receiving dental implants even more affordable by offering:
An In-House Savings Plan that offers great discounts on additional services when you pay a monthly fee to enroll.
Flexible financing through CareCredit and Proceed Finance. These third-party companies offer low and no interest payment plans that allow you to break up the cost of your treatment into manageable monthly installments.
Let us help you better understand the cost of your dental implant treatment by calling our office today to schedule an appointment.
Advanced Dental Implant Procedures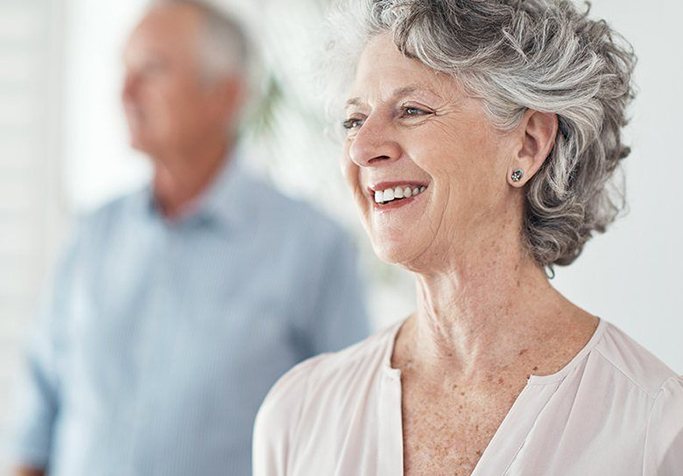 In order to successfully place dental implants, we need to perform a thorough examination of your jaw. If we find that there isn't enough bone density around the area with the missing tooth, it might not be possible to move forward with the process. But this doesn't mean you have to give up on receiving implants; with an advanced procedure such as a bone graft or a sinus lift, we can prepare your jaw for the roots of your new teeth.
Bone Grafting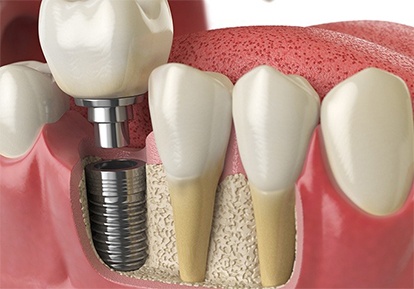 A bone graft is normally necessary if you're getting implants to replace teeth that have already been missing for a while. The longer the jaw goes without the stimulation of chewing, the more it will start to break down. We can use bone grafting to encourage the bone to rebuild itself and reverse the damage.
The key to a bone graft is to take a piece of bone and place it in the jaw, allowing for the growth of new tissue. Normally, the bone is taken from a part of your body (such as the hip); this is known as an autograft. You can also receive an allograft (tissue taken from a cadaver) or a xenograft (tissue taken from an animal). In certain situations, synthetic material might be used instead of natural bone.
Over time, the cells in your jaw bond to the grafted tissue. Eventually, enough new bone will be created for implant surgery to be performed. Keep in mind that it may take several months for enough bone density to be created.
Following a bone graft, you can control any pain you experience with ibuprofen and other medications. You should also apply an ice pack to reduce swelling. Only eat soft foods while your mouth heals and avoid chewing with any of the teeth near the site of the surgery.
Sinus Lifts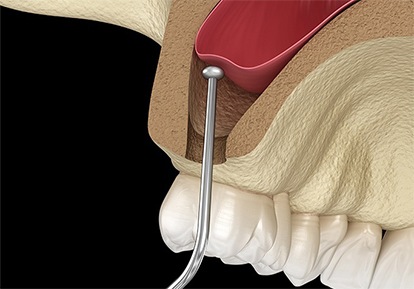 Similar to a bone graft, a sinus lift adds bone tissue to the upper jaw in order to regain lost density. However, this procedure can also have another purpose: it moves the sinuses away from the intended implant site. Not every patient will need to have this procedure done; it mainly depends on the anatomy of your mouth.
During a sinus lift, your gums will be opened, and the sinus membrane will be gently pushed up. The selected grafting material will then be packed into the empty space. It will need to be left to heal over the course of about four to nine months before a dental implant can be placed.
Dental Implant FAQs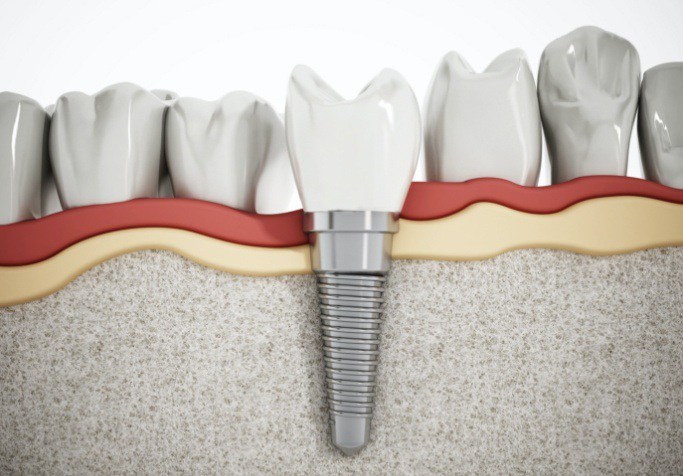 Given the popularity of dental implants, there's a good chance you've heard about the many benefits they provide. But if you still have questions about the procedure, you're not alone. Our team of experienced dentists at Meadowbrook Dentistry performs the entire procedure from start to finish and has helped countless patients understand the process. Below, you'll find answers to the questions we hear most often, but feel free to contact us if you have questions that aren't included here!
Is Getting Dental Implants Painful?
Getting dental implants seems like it would be painful, but the truth is that it's much easier than most people anticipate. We make your comfort a top priority from beginning to end, and always start by ensuring that you're fully numb. We also have sedation options available so that even anxious patients feel comfortable and at ease.
Does Dental Implant Surgery Require Time Off?
Much of your initial discomfort will be gone in the first several days and the bulk of the tissue healing will take place in the first week (this is not to be confused with the osseointegration process, which usually takes three to six months). We typically recommend that you take a few days off work or school to rest and recover after your surgery.
Is the Dental Implant Procedure Done in One Office?
At Meadowbrook Dentistry, we're proud to say that our team has the advanced training and experience to perform the entire procedure right here in our office. You won't have to find a new dentist and will have the comfort and convenience of continued care with a team you know and trust.
What Are the Chances of Dental Implant Failure?
One of the advantages of dental implants in Plainview is that they have such a high success rate (and low failure rate). In non-smokers, the long-term success rate is around 98%!
How Can Technology Affect Dental Implant Success?
Advanced technology and equipment make a big difference in the quality of the initial implant placement, which subsequently affects its long-term success. For example, we use a CT/Cone Beam scanner to take a highly detailed, three-dimensional image of your teeth and jaws beforehand. This tells us exactly where to place the implant for significantly greater accuracy and precision. Ultimately, it allows us to perform a better-quality procedure from the very beginning.
How Long Do Dental Implants Last?
Dental implants are a long-term investment because they can last several decades or a lifetime with proper care (i.e., good oral hygiene, regular checkups, etc.) That said, there are some factors that can increase the chance of failure, including:
Clenching and grinding can put extreme force on an implant and cause it to become mobile or loose over time. However, wearing a protective nightguard can prevent this.
Using tobacco
Advanced, untreated gum disease puts both natural teeth and implants at risk. It destroys the gums and underlying bone that support an implant and keep it in place.
Fortunately, failure is relatively quite rare. By caring for your implant and overall oral health, you'll have a great chance of enjoying your implant for life.
As a dentist in Plainview with years of experience placing implants, our patients often say that they're so thrilled with their replacement teeth that their only regret is not having it done sooner!
Maintaining & Caring for Your Dental Implants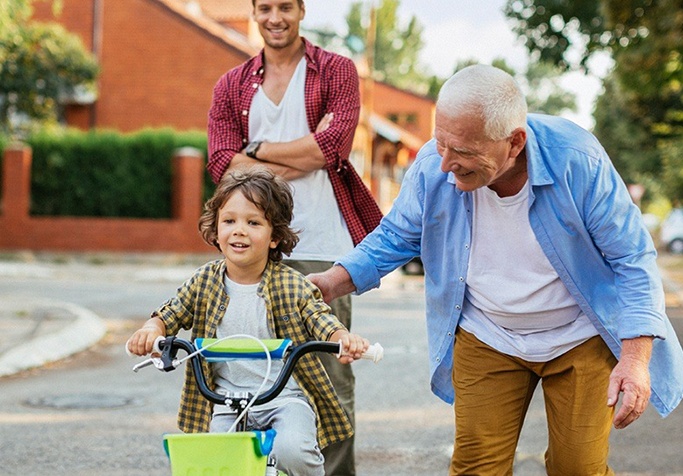 One of the greatest advantages of dental implants is their potential to last for decades to come. With other tooth replacement options like bridges and dentures, you have to get them replaced every five to 10 years. Implants, on the other hand, save you time and money in the long run by lasting significantly longer. Of course, in order to ensure your new smile lasts a lifetime, you have to take proper care of your dental implants in Plainview. Here are a view easy tips for making that happen.
Make Oral Hygiene a Priority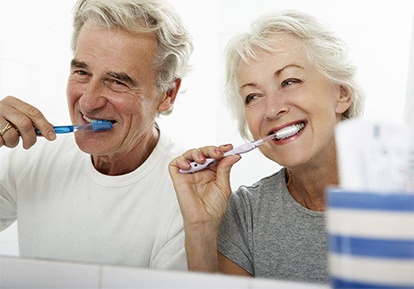 Just because your implants are impervious to tooth decay doesn't mean oral hygiene isn't still important. Your gums that house the implant could become infected by a form of gum disease called peri-implantitis, which could compromise your implant. Failing to clear away plaque around the implant site could contribute to this infection.
To avoid this problem, brush your implant restoration twice daily and floss at least once a day. Use a nonabrasive toothpaste (it helps to avoid whitening ones, as they won't work on your restoration anyway) and a toothbrush with soft bristles. If you're having trouble flossing around your restoration, you may need to use a water flosser or an interdental brush to clean out the area. Also, if you're not already rinsing with mouthwash, add that to your routine. It can help kill germs in parts of your mouth that your toothbrush and floss can't reach.
Protect Your Dental Implants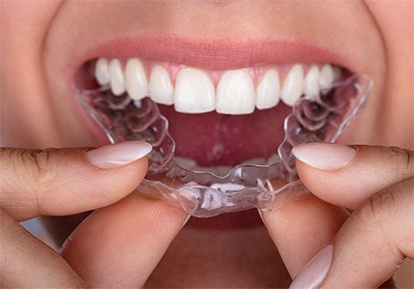 If you play football or some other contact sport, you run the risk of suffering injuries to your mouth that could damage your implant to the point that it needs to be removed. To drastically reduce this risk of this occurring, you should wear a mouthguard during such physical activity. While you can purchase cheap mouthguards at the drugstore or sporting goods store, you'll gain more protection by asking for a custom-made one from our office.
Clenching or grinding your teeth can also negatively impact your implants. You can often control these habits during the day, but many patients involuntarily grind their teeth while sleeping, a condition known as bruxism. Wearing a personalized nightguard can provide a cushion between your top and bottom teeth while you sleep, protecting your implant and remaining teeth from damage.
Lastly, be cognizant of how you're using your teeth in your daily life. Try your best to avoid harmful oral habits like chewing on ice, biting your fingernails, or using your teeth to open packaging.
Schedule Regular Dental Checkups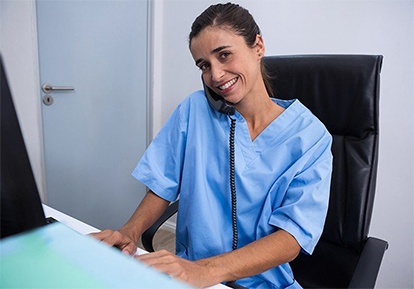 Of course, no oral healthcare routine would be complete without regular checkups and cleanings with us here at Meadowbrook Dentistry! In addition to the preventive services that you would normally receive at these appointments, we'll make sure your implants are in proper working order. We'll check for issues like bone loss or looseness; the earlier we detect these problems, the easier they are to treat. It's highly recommended that you attend one of these visits twice a year, or every six months. If it has been a while since your last checkup, contact us to schedule one with a dentist in Plainview today!
Dental Implant Post-Op Instructions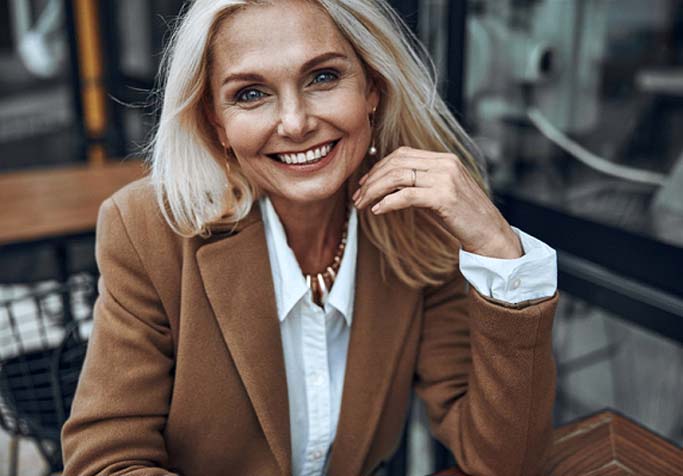 Dental implant post-op instructions in Plainview are essential if you want to ensure the longevity and success of your new smile. At Meadowbrook Dentistry, our team of professionals is here to provide the necessary tips to keep your implants healthy and permanent in place, allowing you to recovery swiftly and with much ease. From the moment you return home to start the healing process to the time you receive your customized restoration, we're providing the details so you can prepare to enjoy a new and improved smile.
What to Do Directly After Dental Implant Surgery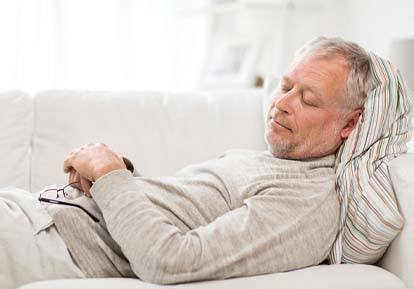 Immediately following your dental implant surgery, you will need someone to escort you home, as it will take time for the anesthesia to wear off. You can expect to be a bit groggy the remainder of the day, which will require you to get plenty of rest. As you become more alert, avoid touching or prodding your surgical sites, as you do not want to irritate your implants.
Because mild soreness is expected, you'll need to make sure to take an over-the-counter pain reliever (or prescribed medication) before the anesthesia fully wears off. You'll also want to avoid smoking for at least 24 hours (if you can, use this time to quit), do not sip through a straw, and do not spit, as this can dislodge your blood clot(s) and cause a dry socket.
Common Side Effects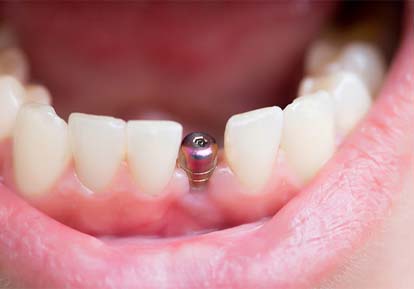 You can expect there to be some side effects after your oral surgery. Some of the most common include:
Slight soreness, as your gums and bone need to heal. An over-the-counter pain reliever and cold compress can help in reducing discomfort.
Minimal swelling may be normal for up to one week.
Bleeding that occurs on and off for a few days but can be slowed/stopped by using a clean washcloth or gauze.
Diet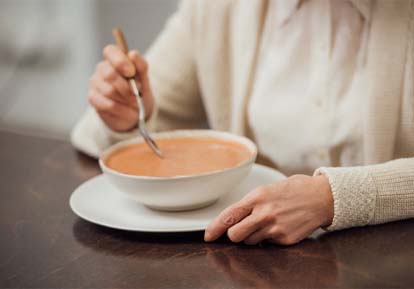 Once your dental implant surgery is complete, you will need to be mindful of which foods you consume in the following days and weeks. Softer foods will be your best option, as they do not apply pressure to your surgical sites. Some of the best foods you can eat during this time are:
Pasta
Scrambled eggs
Yogurt
Ice cream
Pudding
Warm soups
Mashed potatoes
If possible, try to avoid chewing on the side of your mouth with the dental implants in Plainview. Once you begin to feel more comfortable eating and no longer experience discomfort, you can begin to incorporate solid foods back into your diet. Just be careful of anything too hard or crunchy.
Health & Oral Hygiene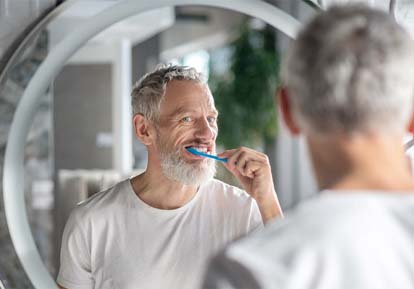 Maintaining good oral hygiene is pivotal. Your dental implant surgery requires a significant investment, so the last thing you want is for an infection to develop and cause complications. The day after your surgery, you'll want to begin brushing and flossing. Do not worry about these on the day of your procedure. It is best to hold off on using a mouthwash that contains alcohol until your mouth is fully healed. You can also reduce your risk of infection by rinsing with warm salt water two or three times a day. This will ensure you eliminate bad bacteria while also encouraging your mouth to heal much quicker.
What to Do After Your New Teeth Are Attached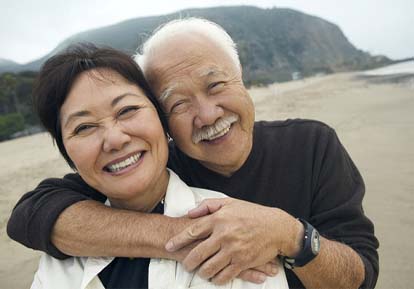 Once your implant dentist in Planview secures your customized restoration, you can begin to enjoy your lovely new smile. You might experience some sensitivity but there should be no bleeding, swelling, or major discomfort once they are in place.
Dental Implant Technology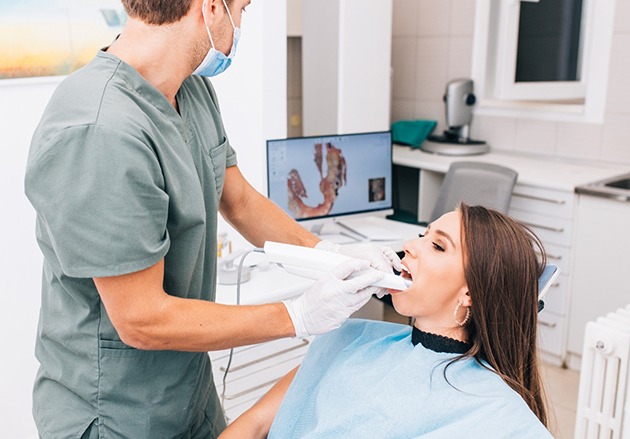 Dental implant technology in Plainview has come a long way in recent years. At Meadowbrook Dentistry, we are pleased to offer our patients technological solutions that make for an easier, more accurate, and more comfortable experience. With optimal precision and high-resolution images allowing for improved treatment planning, we can better prepare for your dental implant placement, minimize the potential for complications, and ensure long-lasting, beautiful results.
3D Cone Beam Imaging/3D CT Scanning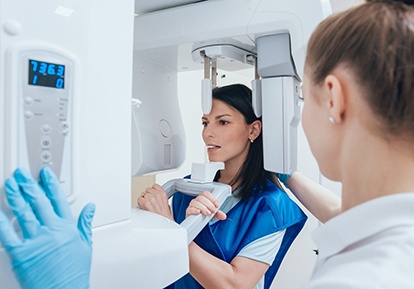 Our 3D Cone Beam Imaging Scanner is the Vatech system. In a matter of minutes, the device captures hundreds of pictures, rotating a complete 360 degrees. The images are then transferred to nearby computer software, allowing your implant dentist in Plainview to view the complete oral and facial structures, including nerves, tissues, bone, teeth, and gums. In using this device, we can more accurately pinpoint the appropriate areas for implant placement as well as minimize any potential problems that could occur.
The 3D Cone Beam Scanner makes for a more comfortable, precise, and confident form of treatment. Not only will you feel more at ease about your upcoming procedure, but we, too, can move forward knowing that the placement of your dental implants in Plainview will offer maximum stability and support for your new smile.
Digital Impression System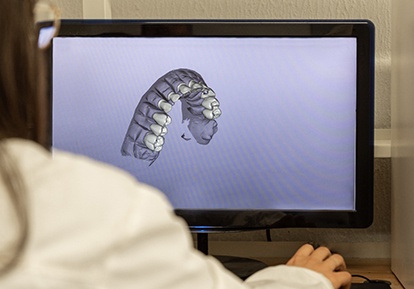 When it is time to prepare your customized restoration (i.e., dental crown, bridge, or denture), we will turn to our digital impression system. Using the Medit Scanner, this handheld, pen-like device takes a scan of your smile and projects the three-dimensional image onto a nearby screen. From there, we can make any alternations while you watch! Because this model is far more detailed than traditional methods that require cold, messy dental putty, you can expect lab technicians to create a personalized restoration that blends in seamlessly with your smile and is comfortable to wear.