Children's Dentist – Plainview, NY
Effective, Gentle Care for Growing Smiles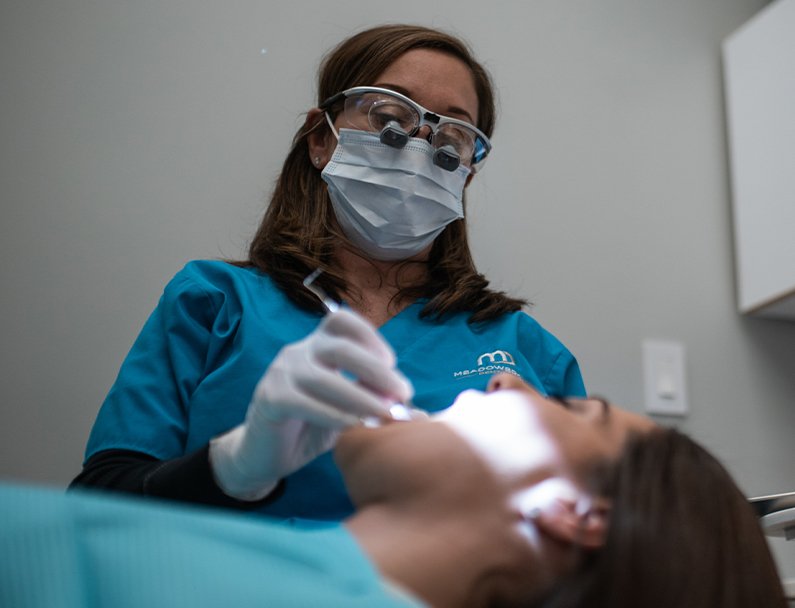 A lifetime of great oral health begins when a patient is young. With regular checkups and healthy habits, children can develop beautiful, strong smiles that last well into adulthood! At Meadowbrook Dentistry, we're proud to offer effective, gentle care for growing smiles in Plainview. With a variety of treatments specialized for kids and a talented, friendly team, we go above and beyond to ensure each of your little one's dental visits are as pleasant as possible!
Why Choose Meadowbrook Dentistry for Children's Dentistry?
Mouthguards Made Using Digital Impression Scanner
Caring and Friendly Team of Dentists Serving Your Child
Dental Team Dedicated to Educating Young Patients
Dental Checkups & Cleanings for Kids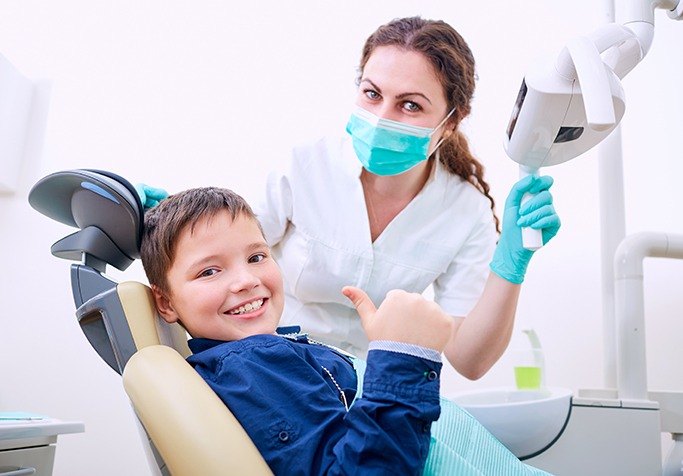 According to the American Academy of Pediatric Dentistry and the American Dental Association, a child should have their first dental checkup before their first birthday or within six months of their first tooth erupting. While this may seem very early, this provides important benefits, such as:
Early detection: Starting routine checkups early in your child's life allows us to spot and stop issues as early as possible.
Easy introduction: Introducing your child to the new sights and sounds of the dental office while they're young can go a long way in preventing dental anxiety later.
Valuable information: During your child's appointments, we'll be happy to go over with you and your little one the best ways to care for their growing smile at home.
Positive relationship: Meeting their Plainview children's dentist before they have a toothache will help your son or daughter associate good memories with dental visits.
Dental Sealants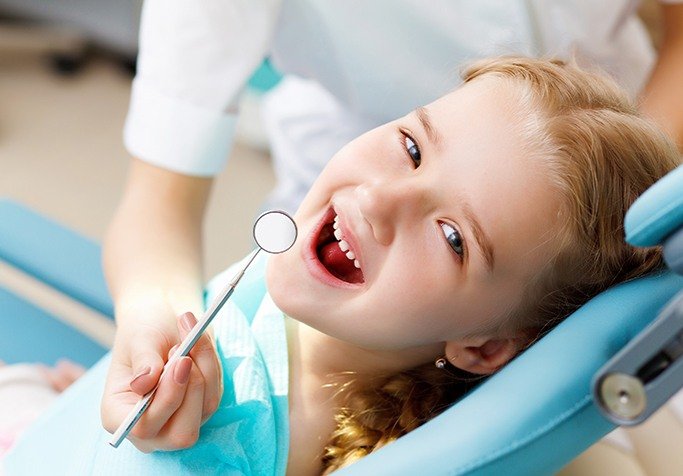 Your child's back molars naturally have deep grooves in them. These grooves combined with their placement in the back of the mouth make them particularly susceptible to tooth decay as your child learns to brush and floss. Dental sealants are designed to protect these cavity-prone areas as they begin practicing healthy dental habits. This liquid composite resin is painted onto the surfaces of the teeth then hardened to form an invisible barrier that blocks harmful particles. This treatment only takes a few minutes, is completely painless, and your son or daughter can benefit from the extra protection for about a decade!
Fluoride Treatments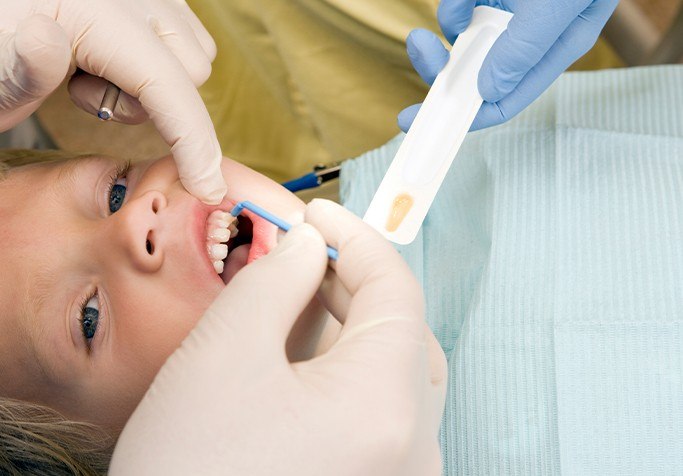 Baby teeth have thinner enamel than permanent teeth, which makes them much more likely to develop cavities. Thankfully, fluoride treatments offer a quick, easy, and safe way to protect your little one's smile. Fluoride is a natural mineral that can be absorbed into enamel, where it strengthens teeth against decay and repairs minor damage. That's why it's found in nearly every dental healthcare product and public water sources. At the end of your child's checkups, your Plainview kid's dentist can briefly coat your child's teeth with a special fluoride varnish to ensure they stay cavity-free between appointments.
Sports Mouthguards for Children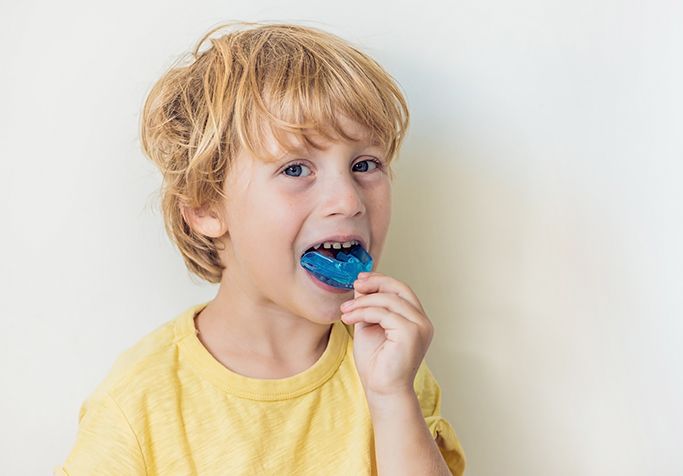 As a parent, you undoubtedly love to see your son or daughter have fun while being active. However, what you don't like to think about is how easy it is for them to injure their precious smile while doing so! We can help keep those pearly whites safe, as well as their jaw and soft tissues, with a sports mouthguard. Each one is custom-made to ensure your child receives maximum protection with comfort.