Cosmetic Dentist – Plainview, NY
Transform Your Smile and Your Confidence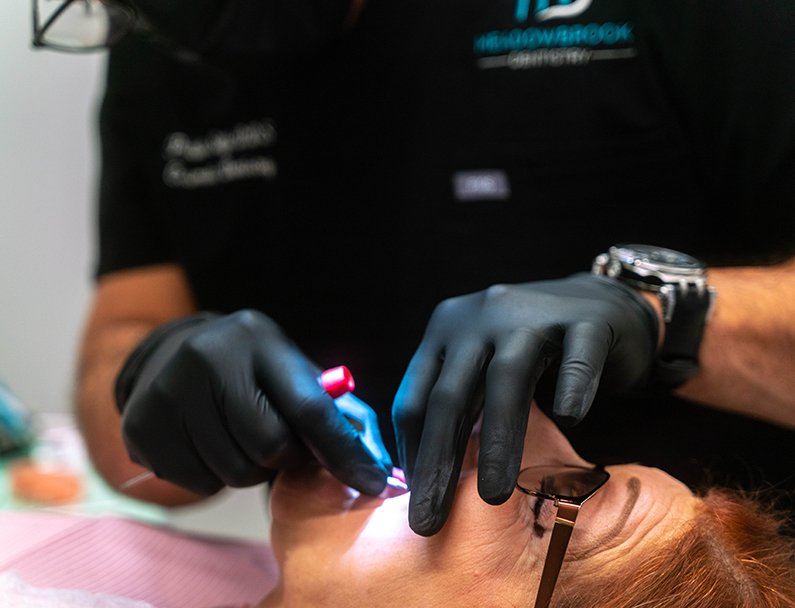 Hiding your smile is such a pain, especially in this day and age where you're almost always having your picture taken. If stains, chips, cracks, or gaps have you feeling down about your smile, the team at Meadowbrook Dentistry is ready to help you eliminate them with cosmetic dentistry. With a customized treatment plan and an artistic touch, we'll help you achieve your dream smile so you're always happy to show it off. Are you ready to stop worrying about your appearance? If so, contact us today.
Why Choose Meadowbrook Dentistry for Cosmetic Dentistry?
Care from an Accredited Team of Experts
Relaxing and Laid-Back Office Atmosphere
Dentists and Team Care About Building Relationships
Digital Smile Design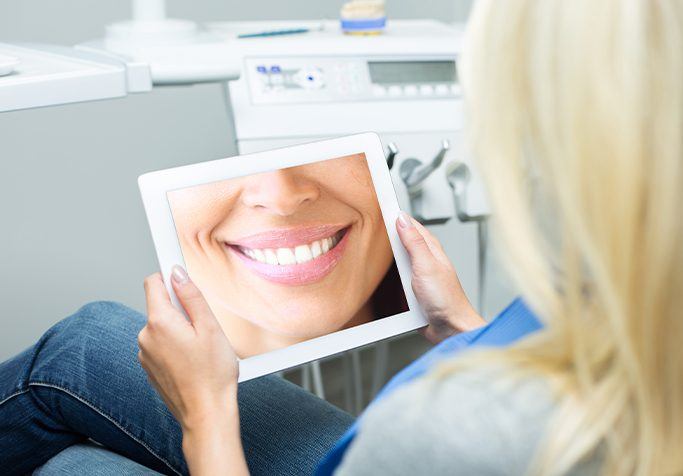 Digital Smile Design is a treatment planning protocol that helps dentists and patients work together to plan the outcome of cosmetic and restorative treatments. Using advanced technology and images of your teeth and face, we can show you a realistic preview of what your new smile will look like. We'll make adjustments as needed so you can achieve a look that complements both your natural oral structures and your facial features. The protocol also helps to minimize errors and ensure functional, high-quality treatment results.
Learn About Digital Smile Design
Porcelain Veneers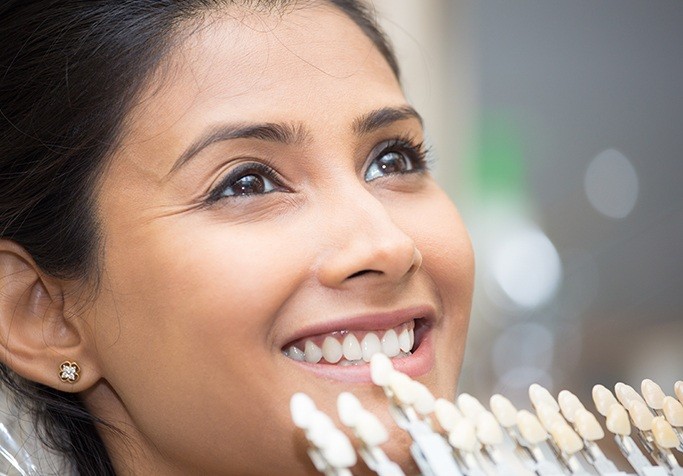 Whether you have stains, chips, cracks, gaps, or even slightly rotated teeth, they are all no match for porcelain veneers. This treatment can mask a wide variety of aesthetic flaws simultaneously to create a Hollywood-style smile in just two appointments. They are actually extremely thin ceramic shells that are bonded to the front of the teeth, and with them, we can give you everything from a minor touch-up to a dramatic makeover. They are always custom-made, so it's entirely up to you.
Metal-Free Dental Restorations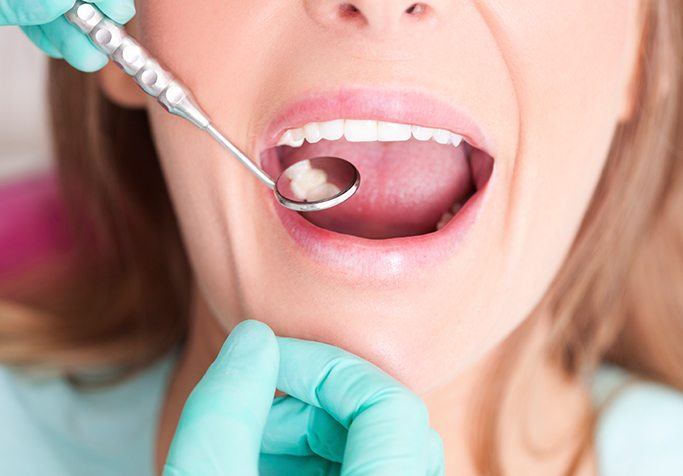 When the teeth that show when you smile become damaged or decayed, they require extra special care because your oral health and appearance are on the line. To take care of both of them, we'll only use all-porcelain restorations. Dental porcelain can be shaped and shaded to emulate real enamel in almost every way, and in the end, even YOU will have trouble seeing where your natural tooth ends and the restoration begins!
Direct Tooth Bonding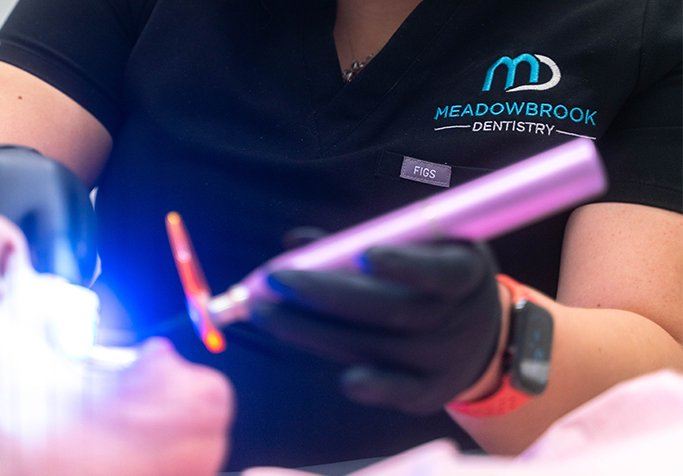 Direct tooth bonding offers a quick, easy, and affordable solution for minor cosmetic flaws that can create big problems for a smile. Your dentist will apply a naturally-colored composite resin to your tooth to build up any damaged/missing enamel, and then they'll literally sculpt it to perfection. It's just that simple, and often, the entire procedure takes less than an hour. And, with the proper care, you can look forward to the results lasting for 10 years or more.
Learn More About Direct Bonding
Teeth Whitening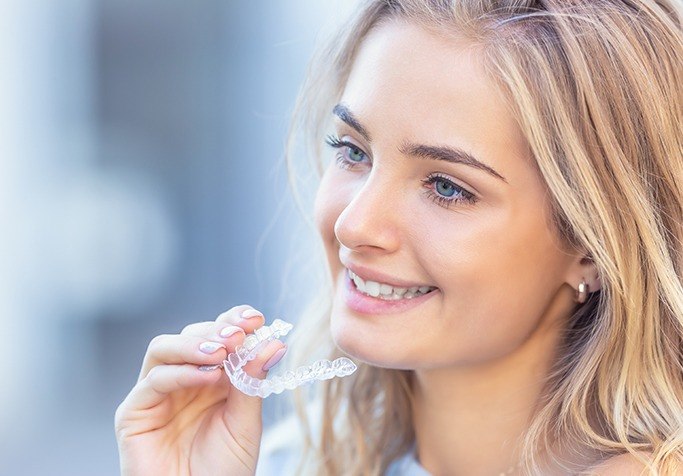 Whether your teeth have discolored due to coffee, wine, tobacco, aging, or unlucky genetics, we can easily restore your smile's natural shine with our professional teeth whitening treatments. Whether you want a quick in-office treatment or a convenient take-home whitening kit, we can provide the means to make your smile up to eight shades whiter in no time. Our treatments will give you the dramatic results you just can't achieve with generic over-the-counter whitening products.
Invisalign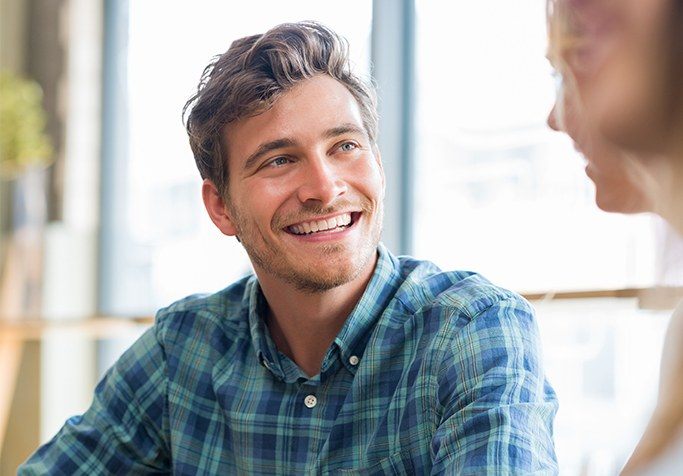 Have you always wanted straighter teeth but haven't done anything about it because you didn't want to get metal braces? If so, then Invisalign is exactly what you've been waiting for. Instead of noticeable brackets and wires, it uses a series of crystal-clear plastic aligner trays to gradually straighten the teeth in the most discreet and comfortable way possible. Better yet, the trays are removable as well, meaning you'll be able to eat and take care of your teeth without having to worry about your treatment.
Understanding the Cost of Cosmetic Dentistry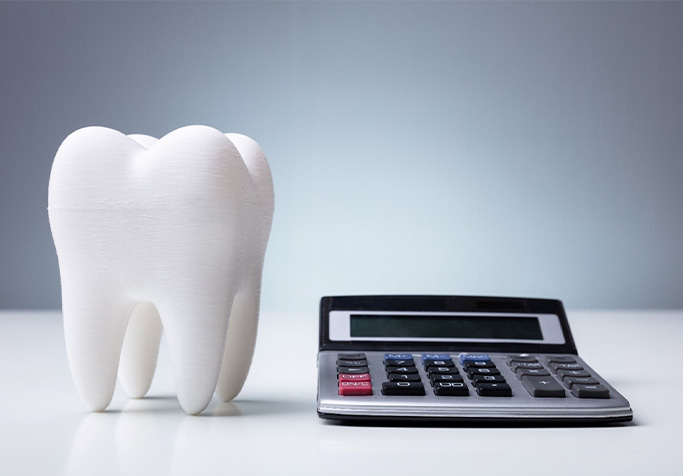 Some people are reluctant to commit to cosmetic dentistry because of cost concerns. While it is not covered by dental insurance in most cases, as your cosmetic dentist in Plainview, we will gladly help you figure out your best course of action financially and which treatments make the most sense accordingly. Cosmetic services have varying price points, so it's important to find the solution that best suits your grin as well as your wallet.
Which Cosmetic Dental Service Is Right for Me?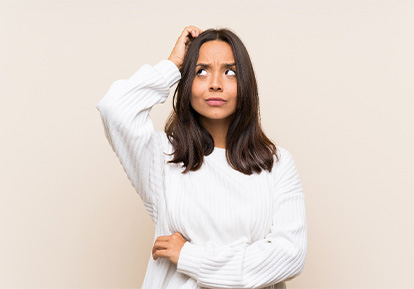 Prospective cosmetic dentistry patients are often trying to either whiten their teeth, straighten them, change their size/shape, or achieve some combination of the three. Once our cosmetic dentist examines your teeth, they can help you explore solutions that make sense for your goals, such as:
Teeth Whitening – A midrange option regarding the cost. Ideal to brighten your smile but cannot alter your tooth shape or position. Take-home whitening kits are less expensive than in-office treatment but require two weeks to reach desired results as opposed to one hour.
Veneers – A more costly option but capable of transforming your smile in multiple ways at once. They can last for more than a decade with proper care. They save time in the long run and are more resistant to stains than your natural teeth.
Metal-Free Dental Restorations – A lower-cost option that is shaded to closely match your natural enamel. They eliminate sensitivity to temperature changes and can last 15 years or more with proper care. A significant improvement over traditional silver or metal crowns.
Direct Tooth Bonding – If you have minor imperfections you want to address, direct tooth bonding may be the ideal solution for you. It's a fast, efficient, and cost-effective way to improve tooth shape, size, and color. Although this option is affordable, it will need to be redone every few years.
Why Is Cosmetic Dentistry Worth the Investment?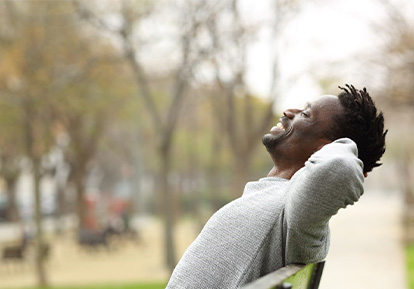 The cost of cosmetic dentistry in Plainview can vary greatly depending on the treatment you select, but your investment will continue to pay dividends for many years to come. After all, it's tough to put a price on increased confidence that can lead to an improved quality of life. You can look younger with treatments like teeth whitening or veneers that brighten your smile.
And don't discount improvements to your oral health when you select tooth-colored fillings or metal-free dental restorations. Imagine upgrading your relationships, social life, professional achievements, and health across the board!
How to Make Cosmetic Dentistry Affordable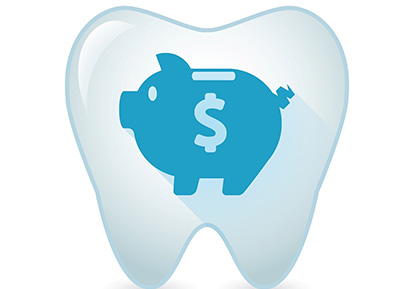 Purely aesthetic dental care is generally not covered by dental insurance, meaning you'll have to find an alternative way to pay for your treatment. Fortunately, we offer third-party financing – CareCredit and Proceed Finance – to patients who wish to pursue elective cosmetic dentistry procedures.
Also, consider our In-House Dental Plan. It offers numerous benefits, including 20 percent off cosmetic treatments and special pricing for Zoom! Teeth Whitening.
Are you ready to make your dream smile a reality? It's our mission to help you accomplish your goals while being mindful of your budget along the way.
Cosmetic Dentistry FAQs
Do you want to learn more about getting cosmetic dental treatment in Plainview? Below, our team has answered some of the most common questions that we receive from our patients for your convenience. That way, you can make a confident decision to improve your smile.
How long does cosmetic treatment take?
Because each smile is unique, and every patient has different ideas about what makes a perfect smile, cosmetic treatment timelines can vary. At Meadowbrook Dentistry, each of our procedures is custom-tailored to fit your needs, which is why an initial consultation is necessary to determine what imperfections you'd like to fix and what procedures can help you achieve your dream smile. Certain procedures like in-practice teeth whitening & dental bonding typically only take an hour, while others, such as a complete smile makeover, can take place over the course of months.
Will my dental insurance cover cosmetic procedures?
Unfortunately, dental insurance plans typically don't cover the cost of cosmetic procedures because they aren't considered necessary to maintain the health of your teeth and gums. That's why your cosmetic dentist in Plainview offers easy ways to pay, like additional financing through CareCredit.
Is teeth whitening bad for your teeth?
Choosing over-the-counter teeth whitening products that haven't been approved by the ADA can potentially have drastic impacts on your oral health by causing enamel erosion. With professionally administered in-office or take-home teeth whitening treatment, you won't have to worry about jeopardizing the health of your smile. Each of our products that we use has been clinically tested and approved by the ADA as being safe and effective. Plus, we'll provide you with monitored treatment or detailed directions to make sure that your oral health is never put at risk in order to achieve a brighter grin.
Can the In-House Discount Plan help me save on cosmetic treatments?
Our In-House Discount Plan doesn't just cover the cost of preventive treatments like checkups and cleanings, it also provides steep discounts on other treatments, like 20 percent off of major services and $325 Zoom! Teeth Whitening. Starting at as low as $25 per month, our discount plan is a convenient and easy way to look after your oral health, because you won't have to worry about deductibles, copayments, treatment restrictions, or annual maximums!