Overcrowded Teeth – Plainview, NY
Get a Straight Smile with Invisalign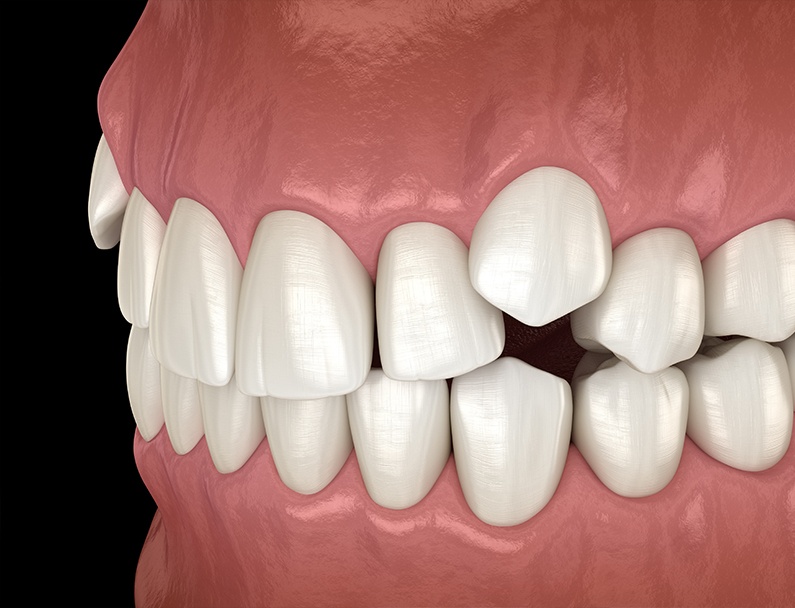 Overcrowded teeth are a common source of embarrassment for many teens and adults. Despite what you may have heard, your alignment issues don't just hurt your confidence. They can also harm your oral health. Thankfully, you don't need to turn to metal brackets and wires to straighten your teeth. You can get the smile you've always wanted with Invisalign in Plainview. Our office has the solution you need to discreetly move your teeth without unsightly metal braces.
Why Choose Meadowbrook Dentistry for Overcrowded Teeth?
Invisalign® Available for Teens and Adults
Achieve Results Fast with Six Month Smiles®
Highly Personalized Care from Dental Experts
Common Problems with Crowded Teeth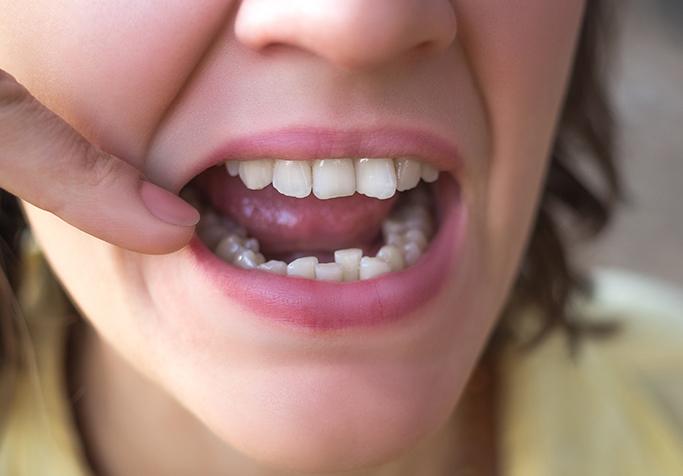 The positioning of your teeth is essential for a beautiful, functional smile. Unfortunately, many people have an imperfect one because their teeth sit too close together. This can make you feel insecure about your mouth when speaking or smiling; however, there are more complications than just what you see on the surface.
When your teeth are too close together, this makes them harder to clean. Even with the best brushing and flossing habits, food particles and plaque can be left behind to linger in your mouth. This can lead to unpleasant odors, tooth decay, and even gum disease.
In some cases, you even have a higher risk of a dental emergency because rotated, overlapped, or protruded teeth take the force of an impact if there's an injury to your mouth. This increases the likeliness of a broken, dislodged, or knocked-out tooth.
Depending on your specific alignment issues, overcrowded teeth can also impact your bite. If your top and bottom teeth don't come together correctly, you might experience uneven wear on your enamel, jaw pain, and difficulty chewing.
Moving your teeth into their correct positions is more than an investment in your self-esteem. It's also an investment in your dental health.
How Does Invisalign Fix Crowded Teeth?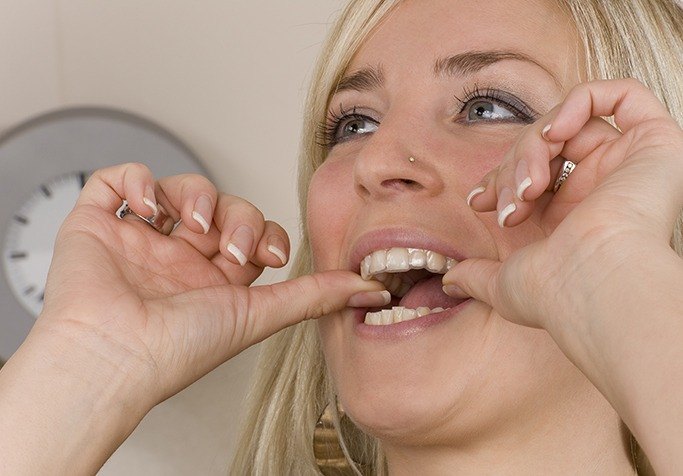 Invisalign doesn't rely on brackets and wires to pull your teeth into position. Instead, we create a series of aligners fabricated from a 3D model of your mouth. Each aligner is worn over your teeth for about 1 week before switching to the next. Each one places consistent pressure on your teeth to gradually move them. You must commit to wearing them for at least 22 hours per day to prevent adding any delays to your treatment.
On average, it will take about 12 months to complete your series of aligners, but the duration of your treatment varies based on your individual needs. At the end of your series, you will need a retainer to prevent your teeth from moving back into their previous positions.
You'll enjoy a solution that's nearly invisible, so you won't need to worry about any added attention brought to your teeth. You'll also spend less time in the dental chair because you won't need appointments for adjustments. This is perfect if you have a busy schedule. Overall, Invisalign is less restrictive and more convenient to enjoy added freedom while on your journey to a straight smile.
Enjoy a Straight Smile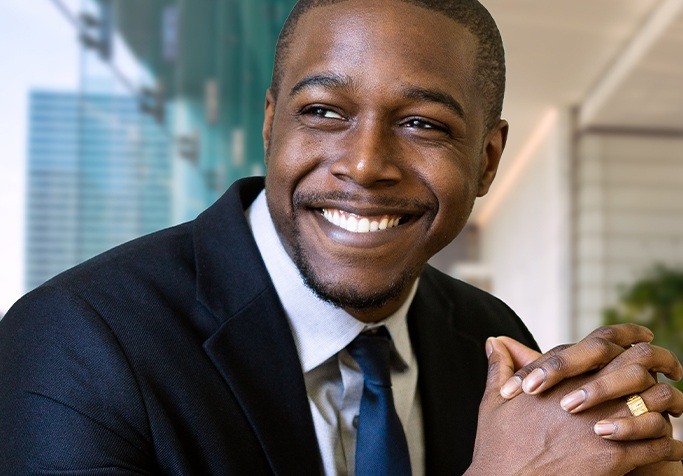 You don't need to live with an overcrowded smile. Your cosmetic dentist in Plainview has the solutions you need. Contact our office today to invest in a healthy, beautiful smile.