Spaces Between Teeth – Plainview, NY
Say Goodbye to the Gap Once and For All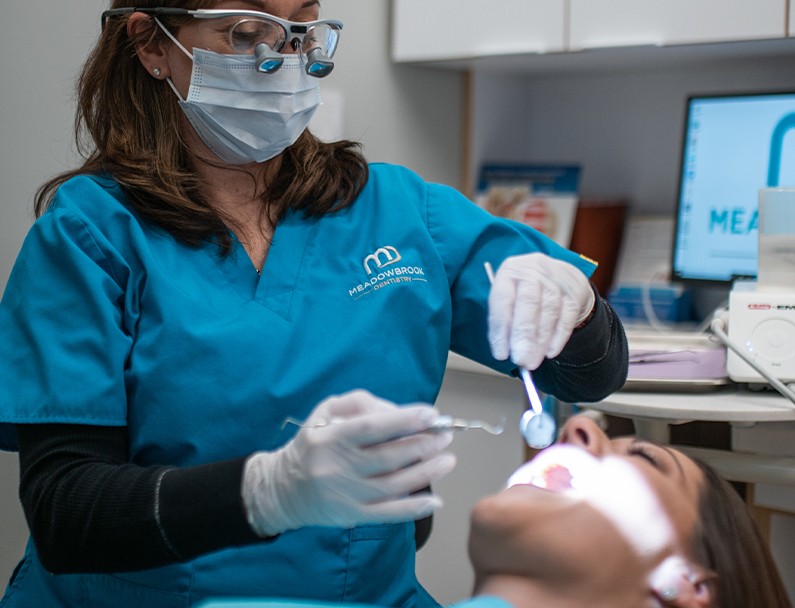 Does the idea of Invisalign in Plainview sound like a great solution to fixing your gapped teeth? This common problem is one many people face, but when it comes to orthodontic treatment, some dentists prefer the traditional method of using metal brackets and wires. At Meadowbrook Dentistry, we want our patients to feel confident while improving their smile, which is why our Invisalign clear aligners offer a subtle look that gently shifts teeth without shining a spotlight on treatment. If you're ready to learn more about how Invisalign can help you, contact our office today!
Why Choose Meadowbrook Dentistry for Spaces Between Teeth?
Skip Braces with Invisalign Clear Aligners
Reduce Your Treatment Time with Six Month Smiles
Address Cosmetic and Oral Health Concerns Simultaneously
Why Are My Teeth Gapped?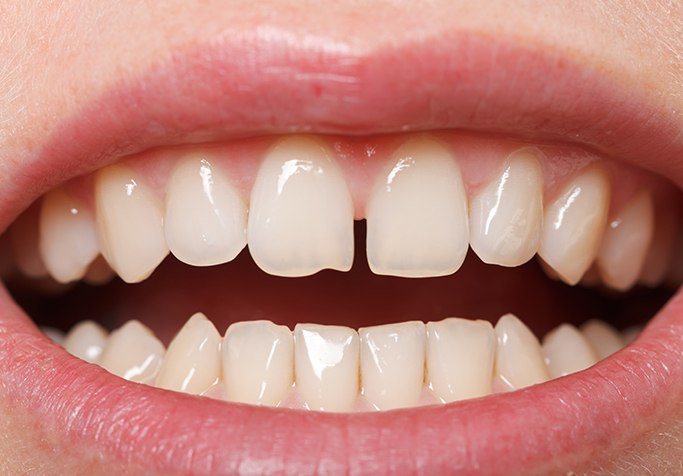 A few of the most common reasons your teeth may be gapped include:
Tongue thrust
Gum disease
Thumb sucking or prolonged pacifier use as a child
Missing or small teeth
Small teeth
Large frenulum (lip tie)
Am I a Candidate for Invisalign?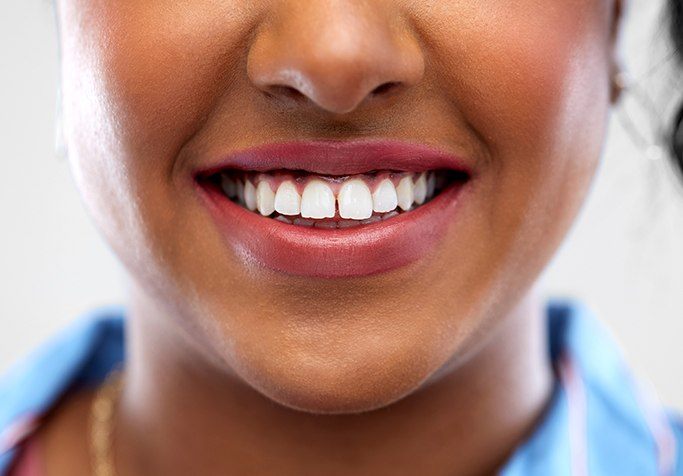 Unsure if you qualify for Invisalign treatment? Your cosmetic dentist in Plainview can examine your smile during a scheduled consultation and determine if these clear aligners will be enough to achieve the results you desire.
You must also understand that moving forward with Invisalign does require more responsibility than traditional braces, so you will need to:
Commit to following the detailed treatment plan of wearing your trays at least 20-22 hours a day and swapping them out every 1-2 weeks
Maintain regularly scheduled dental visits to allow our team to monitor your progress and make any necessary adjustments along the way
Be ready to see noticeable results much quicker than with traditional braces
It is also necessary that you have good general oral health when you start with Invisalign. Should you have gum disease or tooth decay, we will need to treat these issues first before beginning with orthodontic care.
How Does Invisalign Work?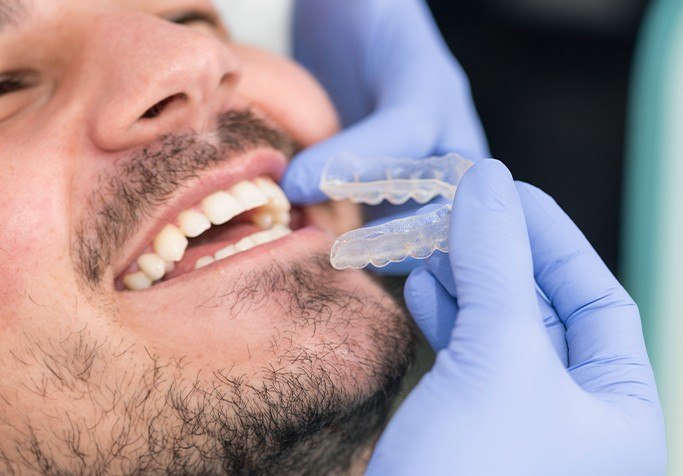 The overall purpose behind using Invisalign clear aligners for your gapped smile is to decrease the amount of space between your teeth. To do this, your aligners are custom-made to fit comfortably within your mouth. Naturally, with each new set you wear, your teeth will begin to shift in a way that moves this in the right direction and eventually matches with the aligner you are wearing. This process does take time but is much quicker than the forceful tightening of a metal wire.
Trays are designed to be worn 20-22 hours each day, only to be removed while eating, drinking, or cleaning them. Every 1-2 weeks, you will swap out your current aligners for a new set in the series, putting you one step closer to a healthier, more even smile. It is normal to feel a bit of discomfort in the first few days, but you can expect this to dissipate quickly, especially if you take an over-the-counter pain reliever and opt for softer foods.
Once you are finished with treatment, your teeth will no longer possess large gaps between them, but you will need to wear a retainer to keep them from returning to their original position.
Benefits of Invisalign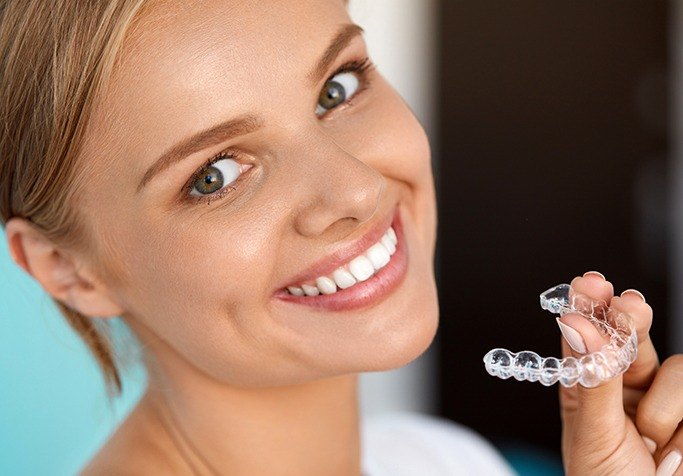 When choosing Invisalign to repair your smile, the benefits you'll receive are far more than with traditional braces, some of which include:
Improved appearance and a boost of self-confidence
Faster results
Treatment that doesn't compromise your daily appearance or shine a spotlight on your teeth
Minimal irritation to your soft tissues because there is no metal rubbing against your cheeks, lips, or tongue
Easy to clean trays that allow you to maintain better oral health throughout treatment