Root Canal Therapy – Plainview, NY
We Can Save Your Natural Tooth and Restore its Function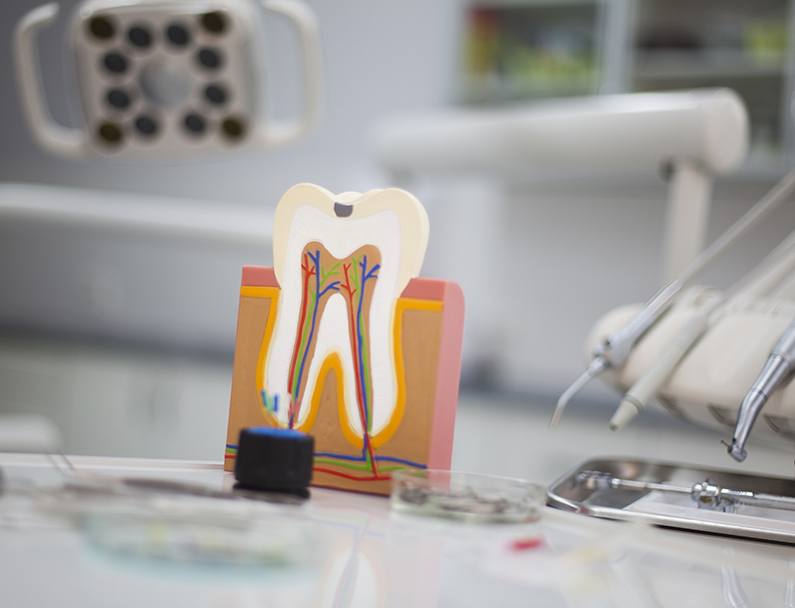 Does the thought of getting a root canal in Plainview terrify you? It's probably because you've only ever heard that it's a painful procedure. Fortunately, this is a common misconception that is far from the truth. In fact, with the latest advancements in dental technology and sedation techniques, they're virtually painless! So, let us save your tooth and prevent the infection from wreaking havoc on the rest of your mouth by contacting us today to schedule the procedure. Plus, at Meadowbrook Dentistry, we want your experience to be stress-free and convenient, so we offer early and late appointments and are open every Saturday!
Why Choose Meadowbrook Dentistry for Root Canal Therapy?
Same-Day Restorations via CAD/CAM Technology
Trained Dentists Serving You Exceptional Care
Multiple Sedation Options for Anxious Patients
What is the Process of Getting a Root Canal?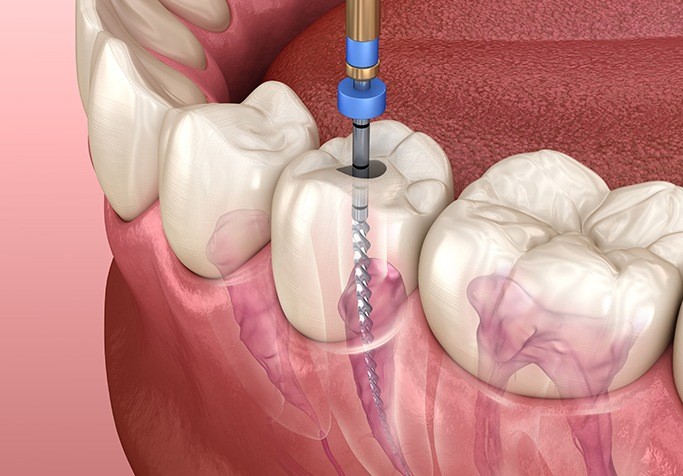 When you visit your dentist in Plainview for a root canal, you won't have to worry about experiencing pain during the procedure because we offer a variety of sedation techniques that we can administer to keep you calm, relaxed, and make sure you don't feel a thing. When you visit us for treatment, we'll administer the anesthesia to numb the area. To keep the area dry, we'll place a sheet of rubber around your infected tooth. We'll then access it and remove any debris.
After removing the infected pulp from your tooth and sanitizing the chamber, one of our dentists will begin filling the area to seal it off from harmful oral bacteria and repair its structure. At Meadowbrook Dentistry, we can complete your root canal treatment and place your new dental crown all in the same location. The permanent crown will restore the function, shape, and strength of your damaged tooth.
Why Do You Need a Root Canal?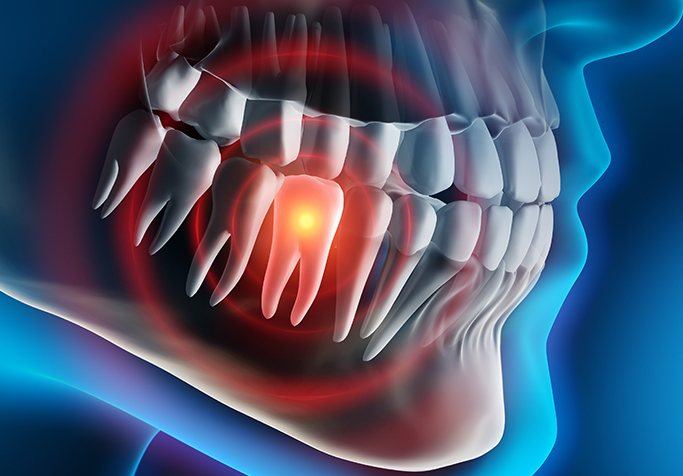 When the nerve tissue is damaged in your tooth, bacteria can accumulate and cause an infection that can result in severe pain and swelling. When your tooth is left untreated, the infection can spread to other areas of your mouth and may require a tooth extraction. If your tooth is still salvageable, we want you to be able to keep it, which is why we offer root canal treatment. After all, losing a natural tooth can have a huge impact on your oral health and result in you needing additional dental work done, like getting a restoration.
What are the Benefits of Getting a Root Canal?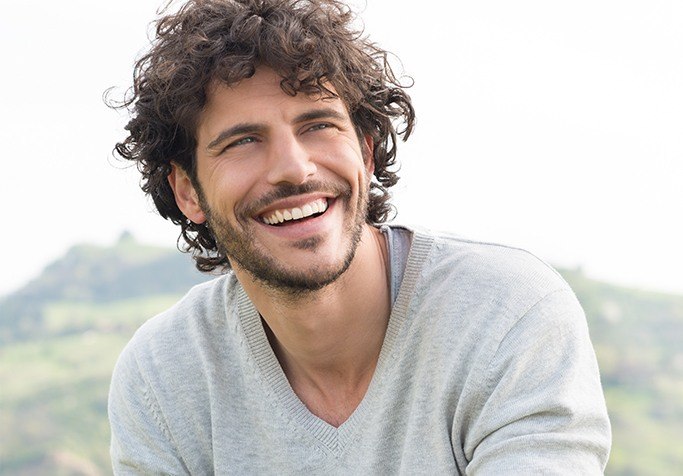 While root canals can seem scary, they're very necessary and can repair your oral health and help you preserve your natural smile. At Meadowbrook Dentistry, we take pride in the fact that we can complete entire procedures under our roof, so our patients don't have to worry about getting referrals and running across town from specialist to specialist. Some advantages that make the treatment well worth it include:
Save your natural tooth.
Virtually pain-free, despite the myths.
Efficient and cost-effective solution.
Natural-looking, practically unnoticeable results.
Cures your severe toothaches.
If you're concerned about the procedure or have any questions, our compassionate and caring team of dental professionals at Meadowbrook Dentistry will be more than happy to answer them. We also are an in-network provider for most major PPO insurance plans and offer in-house discount plans, so don't hesitate to contact us today so we can take care of your discomfort!
Understanding the Cost of Root Canals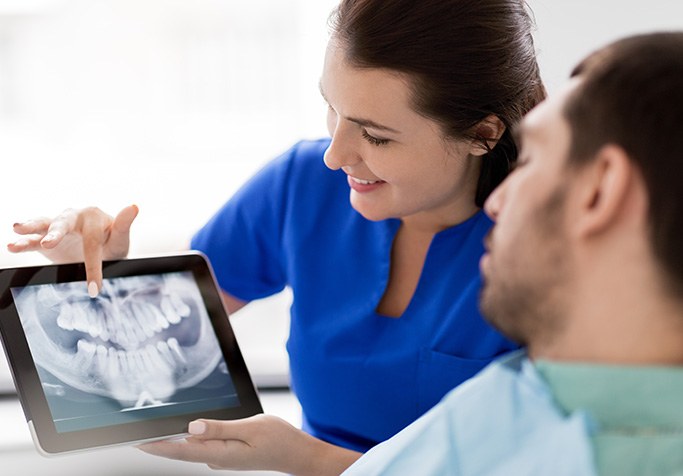 Root canals are typically used as a last-ditch effort to save a deeply infected tooth. If you're dealing with that level of toothache, the last thing you want to worry about is whether you'll be able to afford the treatment you need.
At Meadowbrook Dentistry, we want to make every part of dentistry as stress-free as possible. We'll do what we can to ensure that you know everything there is to know about the cost of your procedure before we begin. Until we can see you, here are some of the basics.
Factors That Can Affect Root Canal Cost
When we meet you in person, we'll be able to give you an estimate of what a root canal should cost based on your unique situation. This will involve a consideration of several factors, for example:
Where the infected tooth is in the mouth
Whether the tooth is a molar, canine, or incisor
Whether a specialist is necessary, as in the case of more difficult root canals
The cost of the dental crown you'd like
Is it Cheaper to Pull My Tooth?
When a root canal is on the table, the only other option for the tooth is typically extraction. The removal of the tooth itself is usually a little bit less expensive upfront, but can incur serious costs in the long run.
Leaving a hole in your smile can seriously impair your bite force, your ability to speak, and your overall confidence. More than that, however, an empty socket often leads to a shrinking of the jaw and misalignment of the surrounding teeth. For that reason, dentists strongly recommend replacing an extracted tooth.
When you factor in the cost of dental bridges, dental implants, or dentures, tooth extractions are by far the more expensive option.
Does Dental Insurance Cover Root Canals?
Most dental plans consider root canals to be important restorative care and will cover anywhere from 50 to 80% of the treatment after your deductible has been met. That said, every plan is different. We'll work with you to file your claims and do what we can to ensure that you're getting the most out of your benefits.
Other Options for Making Root Canal Therapy Affordable
Maybe you don't have insurance or have already reached your yearly maximum. Thankfully, we have other ways to make treatment affordable for you.
For one, we have an in-house discount plan that can make the care you receive from us less expensive. For $540 dollars a year, you can get free preventive care, unlimited exams, unlimited X-rays, and 10% off all other services from us.
We also work with CareCredit and Proceed Finance to offer financing for our patients who qualify. These services allow you to break up the payment into installments, which can be much more manageable for patients on a budget.
If you're in pain, you don't just have to suffer a toothache. Call us today, and we'll do everything we can to put comfort within your reach!
Root Canal FAQs
Too many patients choose not to undergo root canal therapy due to fears that arise due to common misconceptions about the procedure. We don't want your anxiety to keep you away from our practice when you have a tooth that's in danger, so if there's anything that you're uncertain of, feel free to let us know over the phone or during your appointment. The questions below are just a few examples of what many patients have asked in the past.
Does Root Canal Therapy Hurt?
Modern dentists have many options available when it comes to managing pain. The techniques and the anesthetics used during root canal therapy will keep you in a calm, comfortable state until the treatment is complete. You should feel little to know pain during the procedure itself. Afterwards, the tooth might be sensitive, but this can be addressed with medications that were either prescribed or bought over the counter. In any case, root canal therapy is far preferable to the constant pain that an infection can cause, and it can save you from further inconveniences such as needing a prosthetic tooth to fill the new empty space in your mouth.
How Do I Prepare for Root Canal Therapy?
Your first step is to talk to Dr. Casanas about what you can expect after the procedure (such as whether you'll be given a painkiller or any other steps you'll need to follow during aftercare). Keep your immune system and the rest of your body healthy before the treatment so that the recovery process goes smoothly; that means eating well and getting plenty of sleep the night before. Make sure that you're well prepared by making sure you have ice and medicine on hand. And finally, do not be afraid to speak out if you're still worried about a specific aspect of the procedure.
What is Root Canal Recovery Like?
Your mouth will probably still be numb for a few hours after the surgery. We generally recommend that you wait until the anesthetic has completely worn off before eating; you might bite your tongue otherwise. Take prescribed medications as directed. You can use over-the-counter products as well but call us before you do so; we need to confirm that they won't have any negative interactions with existing prescriptions. Plan to eat soft or liquid foods for the next few days; chewing on something hard while your mouth is still healing could end up being very uncomfortable.
When Should I Seek Help During Root Canal Recovery?
The pain that follows root canal surgery should gradually fade over time. If it continues for more than three days or grows worse with time, something may have gone wrong. Be on the lookout for swelling as well; it could mean that the treatment site has become infected. Patients who suffer from a recurring pain might require more cleaning sessions than normal. Of course, these complications are very rare; the success rate of initial root canal treatments is as high as 97%.