Tooth Extractions – Plainview, NY
Building a Healthy Foundation for Your Smile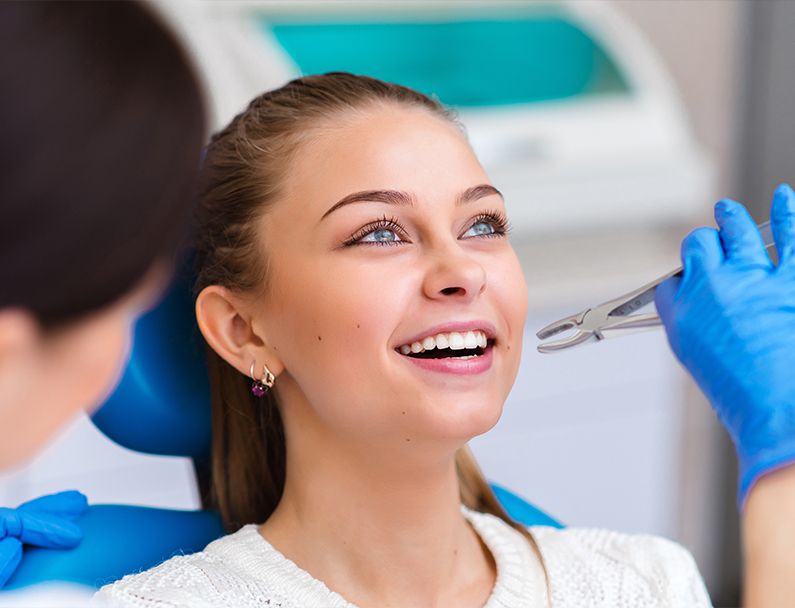 At Meadowbrook Dentistry, we understand that there's no equivalent replacement for your natural tooth, which is why we do everything in our power to try to preserve and save it. However, in some cases, our only option to keep your smile healthy and prevent additional damage from occurring is to extract damaged teeth. That's why we offer effective and pain-free tooth extractions in Plainview as well. After your procedure, you may benefit from also restoring your smile with one of our natural-looking tooth replacement treatments. If you're experiencing severe dental pain or believe your tooth needs to be removed, contact our office as soon as possible so we can schedule an emergency appointment for you.
Why Choose Meadowbrook Dentistry for Tooth Extractions?
Multiple Tooth Replacement Options Available In-House
Improved Treatment Outcomes via Modern Technology
Calming Sedation Available to Keep You at Ease
Signs That You May Need a Tooth Extraction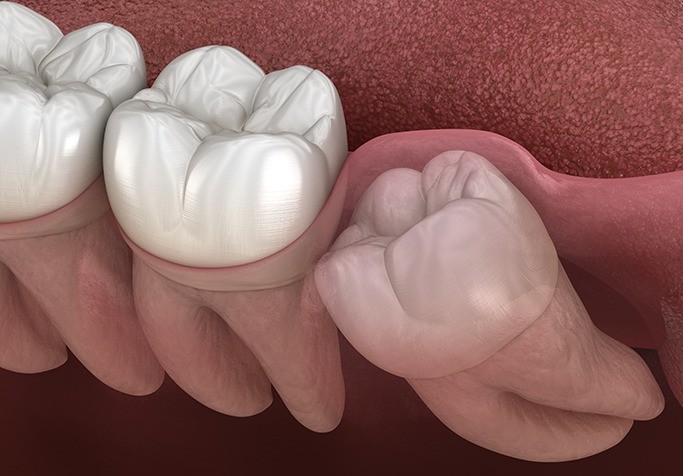 One of the most common signs that points to our patients needing a tooth extraction in Plainview is that they're experiencing a severe toothache and then their tooth goes numb. This is often caused by an infection that has been left untreated, killing the root of the tooth and the nerves inside, which has caused it to become numb. Some other signs that you may need a tooth removed include:
Your tooth is visibly damaged or decayed and it can't be repaired with a filling.
A root canal wasn't able to cure an infected tooth.
You have crowded teeth that need to be removed in order for you to undergo orthodontic treatment.
You have impacted wisdom teeth that can't grow in without risking infection.
Your wisdom teeth are growing in, but you don't have enough room in your jawbone to accommodate them.
Types of Extractions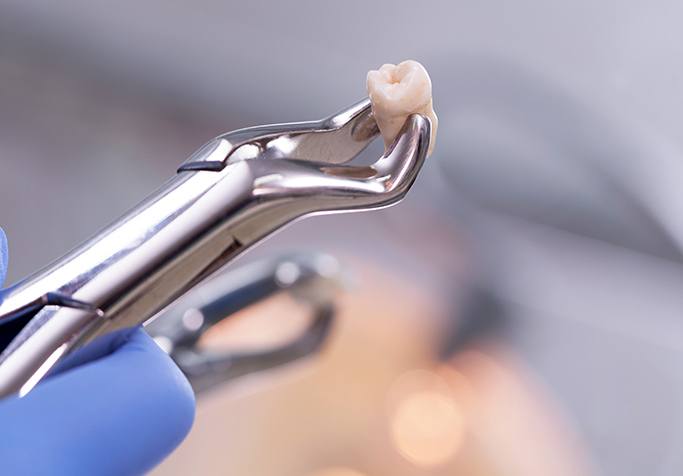 After we conduct a visual inspection of your mouth and examine X-rays to see what problems are hidden beneath the surface that could be causing you pain, we'll develop a treatment plan to restore your oral health. Depending on the problems you face, we may suggest one of the following types of extractions.
Multiple Tooth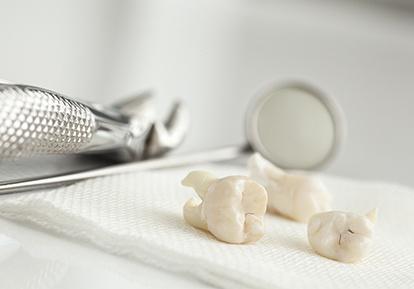 For patients suffering from genetic oral health problems, dental trauma, or severe tooth decay, we may have to remove multiple teeth in order to stop the issue from spreading. Before we begin treatment, we'll discuss the process with you and even suggest some restorative solutions, such as dental implants, in order to replace the tooth that we'll be removing.
Wisdom Tooth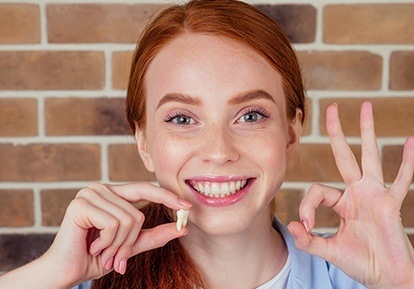 Not all wisdom teeth need to be removed, but many of our patients don't have enough room in their mouth to accommodate them, or they become impacted below the gums. These can increase your risk of developing gum disease, tooth infections, and even forming orthodontic problems such as bite misalignment. In these cases, we'll likely suggest removing the wisdom teeth to preserve your oral health.
Fast Dental Emergency Treatment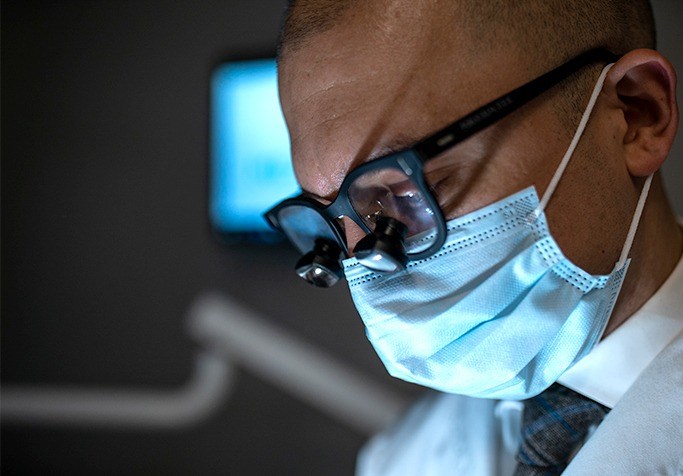 If you're experiencing intense oral pain, it's likely a sign that you need to visit your emergency dentist in Plainview for urgent treatment. The longer you wait to get these types of problems addressed, the higher the chance that you'll require a more invasive treatment, which is why our team will schedule your appointment for as soon as possible when you call us.
Understanding the Cost of Tooth Extractions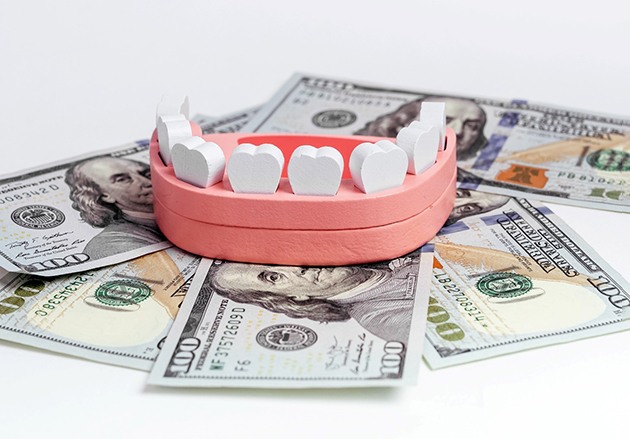 Even if you need a tooth pulled, you might be daunted by the potential price involved. After all, the treatment expense may exceed your budget! In reality, though, the cost of tooth extractions varies by patient. You'd thus have to consult our dentists for an exact procedure estimate. Still, there's no real need to worry; Meadowbrook Dentistry will ensure your care is affordable and budget-friendly. To learn more, keep reading or call us for relevant details.
Factors That Can Affect Tooth Extraction Cost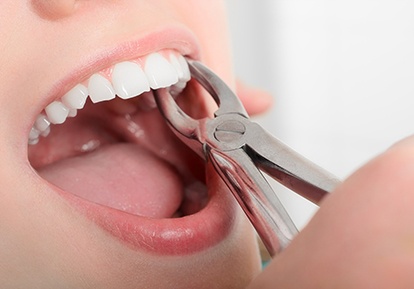 Our office will give you an oral exam to learn your tooth extraction cost. Doing so lets us assess factors that affect the final price, like:
Extraction Difficulty: The cost won't be too high if you only need a simple, uncomplicated extraction. In contrast, a surgical one involving gum tissue removal costs a few hundred dollars more.
Tooth Type, Location, and Number: Extraction costs more or less for different kinds of teeth. Furthermore, pulling several is more expensive than just pulling one.
Need for Sedation: While a local anesthetic is included in an extraction's base price, you may want dental sedation too. If so, the treatment's cost will increase.
Tooth Replacement Options: You may opt for a replacement tooth – an implant, a bridge, etc. - after a natural one is pulled. Your expenses would rise in that case.
Does Dental Insurance Cover Tooth Extractions?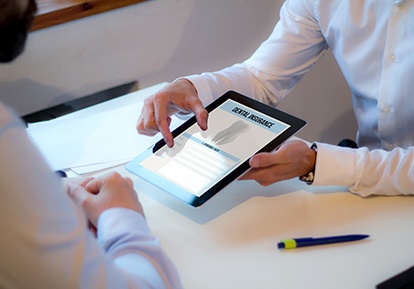 Tooth extractions (when performed) are usually medically necessary, so dental plans tend to cover them. In fact, coverage can extend to around 50% of the cost after the deductible is met.
At the same time, exceptions exist. Some insurance policies only cover a limited number of teeth, while others have a waiting period before coverage starts. It's thus crucial to confirm things with your insurance company first. If necessary, our team can even help out with this process!
Other Options for Making Tooth Extractions Affordable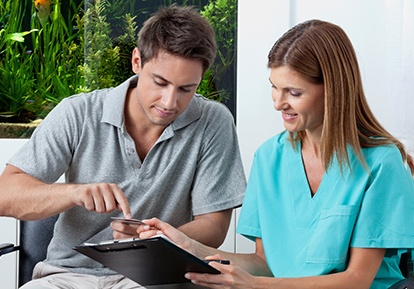 In reality, there are ways besides insurance to make extractions affordable. Just look at our own Meadowbrook Dentistry, for example. Our practice offers options such as:
In-House Membership Plans – Our team provides various services and discounts for a low monthly fee. Among them is a 10% price reduction on basic and major procedures – including tooth extractions!
Flexible Financing – It just so happens that our team works with CareCredit and Proceed Finance. Thanks to these third-party financiers, we let patients pay for care in monthly, low-interest installments. That way, you can cover the cost of an extraction over time instead of all at once.
You can trust Meadowbrook Dentistry to help with your tooth extraction, including its cost. That being the case, don't hesitate to call us and set up a consultation visit. You won't regret it!
Tooth Extraction FAQs
It's natural to feel a bit unsure when preparing to have a tooth removed. At Meadowbrook Dentistry, our team of professionals wants to help put your mind at ease. We know that no matter how much information you have, additional questions still exist, so we want to provide the answers you need to feel more comfortable about your upcoming procedure. Feel free to review the list of frequently asked questions below and let us know if you would like to schedule an appointment to discuss your concerns further.
Does Getting a Tooth Extracted Hurt?
This is one of the most common questions we receive from our patients. The idea of having a tooth removed can cause many to wonder if the process will hurt. Fortunately, there is nothing to worry about. The reason is that we will make sure the area is thoroughly numbed with the help of local anesthesia. This helps to eliminate any pain you might feel throughout the removal process.
Once the tooth is removed and you return home to recover, you can expect to feel some soreness once the anesthesia wears off. To alleviate the discomfort, you can take an over-the-counter pain reliever.
How Should I Prepare for My Tooth Extraction?
Some dental procedures require no real prep work; however, when it comes to having a tooth removed, there are a few things you should plan to do beforehand, such as:
Stop eating at the designated time recommended by your dentist.
Have a family member or friend take you and pick you up from your appointment.
Set out comfortable clothes that you can wear to your appointment so that you experience no issues when arriving for your procedure.
Determine if you need anything to help you relax while in the dentist's chair.
Can I Leave the Space Empty After a Tooth Extraction?
Unless you are having a wisdom tooth extraction, which our team at Meadowbrook Dentistry can do, it is essential that you discuss your options for tooth replacement after having one of your teeth removed. The reason is that your tooth roots play a vital role in the stability and support provided by your jawbone. Without continuous stimulation, it will begin to shrink over time, resulting in additional tooth loss.
The effects of tooth loss can be debilitating if not treated promptly. It can lead to difficulty eating and malnutrition, slurred speech, embarrassment among family, friends, and colleagues, and problems forming throughout the body as well (i.e., diabetes, osteoporosis, etc.).
What Are My Options for Tooth Replacement?
When it comes to choosing a type of tooth replacement, there are three options – dental implants, dentures, and dental bridges. The permanence offered with dental implants tends to make them a preferred option because of how long they can last and their ability to restore the roots and crowns of missing teeth. Delivering continuous stimulation to the jawbone, you can expect that your facial appearance will remain supported, creating a more youthful appearance in the long run.