Emergency Dentist – Plainview, NY
Tooth Pain? Need Help Now? Call Us!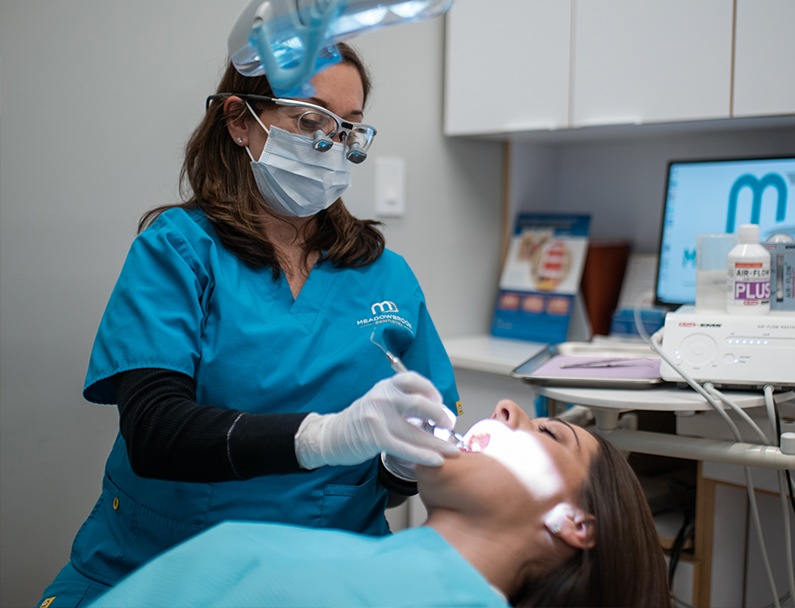 It can be scary when something goes wrong with a tooth (or teeth). Whether you have a toothache, broken tooth, or anything else that just doesn't seem quite right, it is time to seek dental care right away! Dental problems don't get better on their own, so seeing an emergency dentist in Plainview is the best way to get out of pain and on with your life much faster than would otherwise be possible. Keep reading to learn more about dental emergencies, including what they are and what you can do when one happens to you!
Why Choose Meadowbrook Dentistry for Emergency Dentistry?
Works Hard to See You the Same-Day
Multiple Sedation Options for Nervous Patients
Several Financing Options to Cover Care
What Is a Dental Emergency?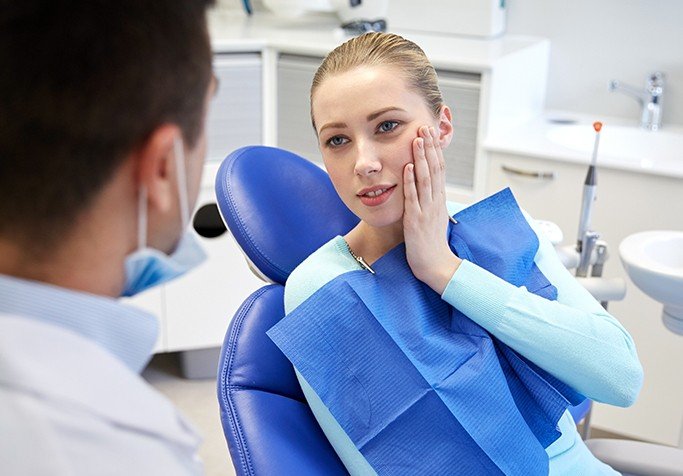 A dental emergency is anything that is broken, painful, or bleeding in your mouth. While there are a number of situations which could require urgent dental care, some of the most common dental emergencies include the following:
Knocked-out tooth
A toothache or abscess
Broken filling or crown
Dislodged tooth
Broken tooth
Something lodged between teeth
Injury to the lips, gums, or jaw
Pain or swelling in the face
Of course, this is not an exhaustive list. If you feel like something has gone wrong with your oral health, do not hesitate to get in touch with us right away.
How to Handle a Dental Emergency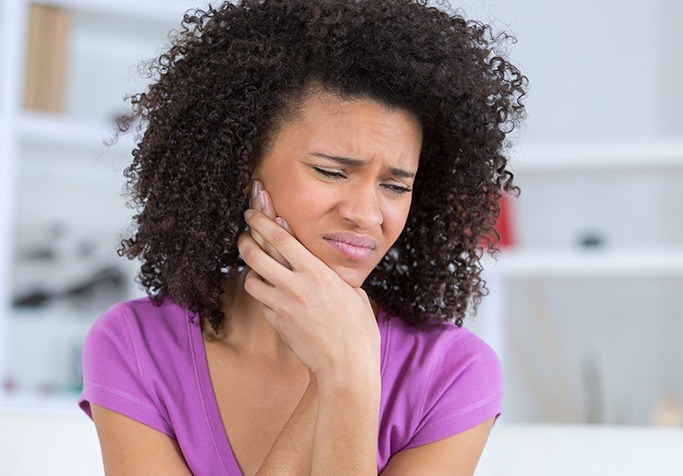 The most important thing to remember in the event of a dental emergency is to remain calm. Panicking won't help anything or anyone. Keep a clear head and feel confident knowing you have an emergency dentist just a phone call away! When you contact Meadowbrook Dentistry, we will offer first aid tips to help control the situation until you can make it to our office as soon as is necessary given the severity of the injury/problem.
First aid tips for dental emergencies include:
Collect and store any larger broken pieces for possible reattachment
Rinse (but do not scrub) a knocked-out tooth. Store it in the original socket, a cup of milk, or wrap in plastic wrap until you can make it to our office. Come in within the hour for the best chance of successful reattachment.
Stop bleeding with a clean gauze or cloth.
Use an ice pack in 10- to 15-minute intervals to reduce swelling or pain.
Take an over-the-counter pain medication as directed for an ache or pain.
How We Treat Dental Emergencies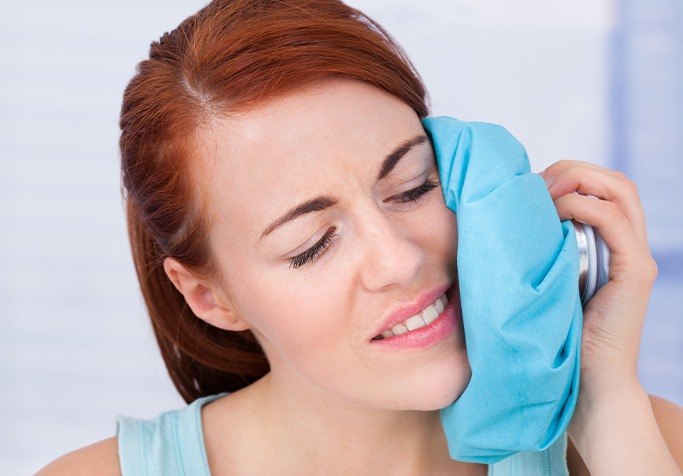 The treatment for a dental emergency depends on the original injury or problem. For an ache caused by tooth decay, a root canal with a dental crown will often be recommended. A dental crown can also restore a broken or cracked tooth. Sometimes, a knocked-out tooth cannot be reattached -- and we may set you up for a dental implant to replace it. Whatever the recommended treatment for your emergency, you can feel confident when you partner with your dentist in Plainview for a solution! We're even open longer hours than most dental practices (including nights and weekends) to better accommodate your needs.
Root Canals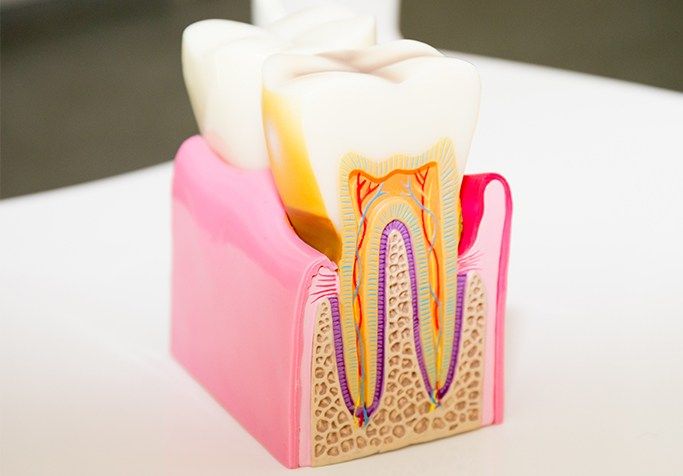 Every tooth has a small amount of soft tissue inside it called the dental pulp, and this is actually where the delicate nerve of the tooth is located. When this tissue becomes infected or damaged, it can cause quite a bit of pain-- the kind that prevents you from concentrating on anything else. Fortunately, we can relieve this kind of discomfort with a root canal, where your dentist will remove this infected tissue and save your tooth. Thanks to modern dental techniques and sedation, you can rest assured that you'll remain comfortable throughout the entire procedure.
Tooth Extractions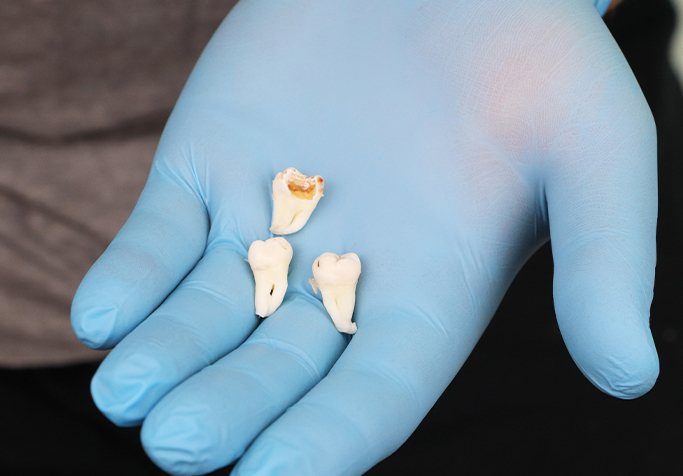 For our patients who have severely damaged teeth that can't be remedied with a root canal, we also offer tooth extractions in Plainview. By removing an infected or impacted tooth, we're able to create a healthy foundation for you to rebuild your smile on. Plus, we're able to keep the current problem from causing additional damage to your surrounding teeth. In addition to extractions, we offer numerous restorative dental treatments, so we can repair your smile to look like normal again.
Learn More about Tooth Extractions
Understanding the Cost of Emergency Dentistry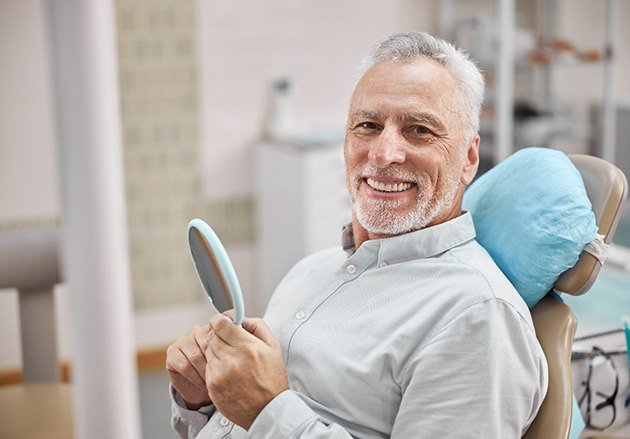 The unexpected can happen anytime, anyplace. Knowing what to do is important when faced with a serious dental injury but what you might not consider until it's time to check out at the dentist's office is how much you can expect to pay for treatment. The cost of emergency dentistry in Planview is different for each case. Although it might seem as if you'll pay the same as someone else suffering from a chipped tooth, you will not. Instead, a thorough consultation with our team will help to determine the actual expenses you will incur so you can better plan for a healthier, more beautiful smile.
Every Dental Emergency is Different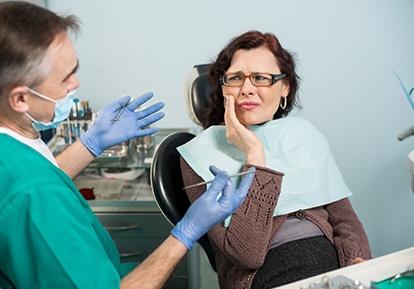 It's normal to think there is a set price for patients suffering from a knocked-out tooth, but the truth is that even similar situations that involve a missing tooth will lead to different costs. There are many factors our team at Meadowbrook Dentistry must consider, such as the type of injury and its severity, how we plan to treat the problem, if customized restorations are necessary, and how you plan to pay.
One of the most important things to remember is that no matter your financial situation, it's always best to seek treatment and not forgo immediate care. In doing so, you can worsen your symptoms and wreak more havoc on your oral and overall health.
Does Dental Insurance Cover Dental Emergencies?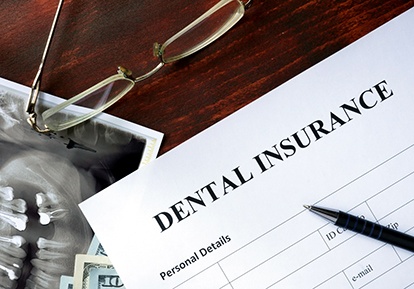 There is a high probability that your dental insurance company offers one emergency exam each year. But it's not the actual visit that makes these appointments costly. Instead, it is the type of restorative care you will need to fix the problem. Only when we evaluate your situation will we be able to determine how much you can expect to pay. Fortunately, many insurance plans provide a 100-80-50 breakdown, which means that as long as you meet your deductible, they will agree to pay up to 80% of the total cost depending on the service you need.
Other Options for Making Dental Emergencies Affordable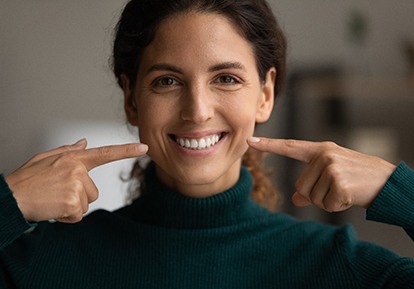 At Meadowbrook Dentistry, we are pleased to provide our patients with alternative payment options. For those who are uninsured, you can enroll in our in-house dental plan, which means paying a low monthly fee for access to free preventive care and discounts on other available cosmetic and restorative treatments. This eliminates the red tape of traditional dental insurance.
There is also the option to enroll in a low or no-interest payment plan through CareCredit or Proceed Finance. These allow you to break up the cost of your care into smaller, monthly installments instead of paying the full amount upfront.
Taking Care of Your Smile Can Save You Money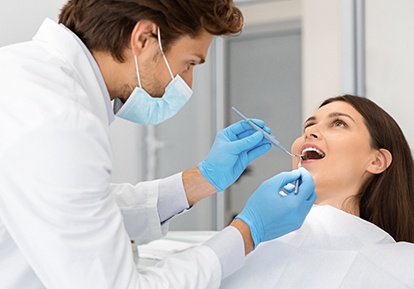 Attempts to prevent all dental emergencies are futile. A sudden fall cannot be predicted, so if a tooth becomes chipped, cracked, or knocked out, there are available treatments we can use. But there are also ways to minimize your risk and take better care of your smile. And as a result, you'll find that you save more money in the long run.
When first noticing pain or swelling inside your mouth, don't wait to seek professional help. Call our office right away to schedule an appointment with our emergency dentist in Planview. The longer you wait, the greater the risk of more serious symptoms.