Emergency Dentist – Plainview, NY
Tooth Pain? Need Help Now? Call Us!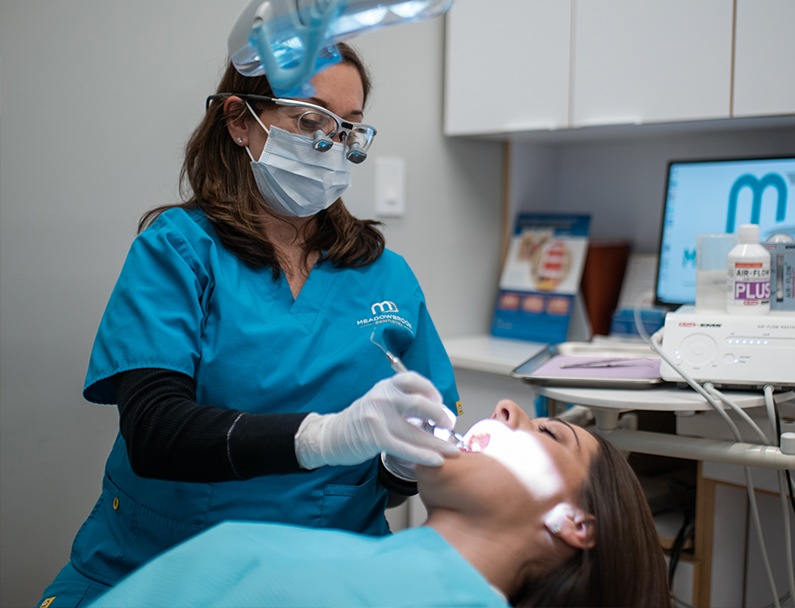 It can be scary when something goes wrong with a tooth (or teeth). Whether you have a toothache, broken tooth, or anything else that just doesn't seem quite right, it is time to seek dental care right away! Dental problems don't get better on their own, so seeing an emergency dentist in Plainview is the best way to get out of pain and on with your life much faster than would otherwise be possible. Keep reading to learn more about dental emergencies, including what they are and what you can do when one happens to you!
Why Choose Meadowbrook Dentistry for Emergency Dentistry?
Works Hard to See You the Same-Day
Multiple Sedation Options for Nervous Patients
Several Financing Options to Cover Care
What Is a Dental Emergency?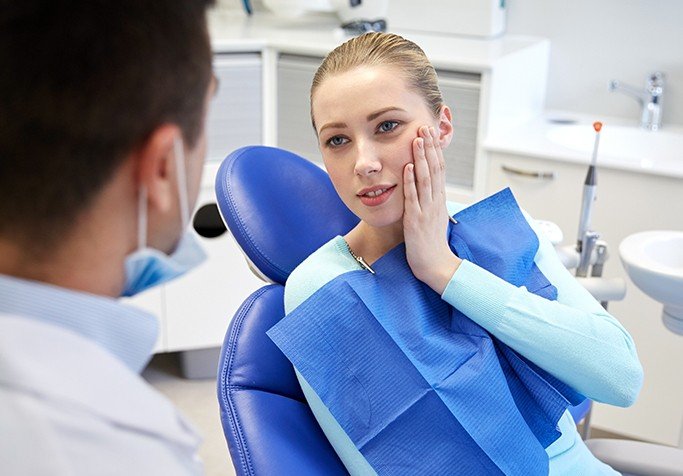 A dental emergency is anything that is broken, painful, or bleeding in your mouth. While there are a number of situations which could require urgent dental care, some of the most common dental emergencies include the following:
Knocked-out tooth
A toothache or abscess
Broken filling or crown
Dislodged tooth
Broken tooth
Something lodged between teeth
Injury to the lips, gums, or jaw
Pain or swelling in the face
Of course, this is not an exhaustive list. If you feel like something has gone wrong with your oral health, do not hesitate to get in touch with us right away.
How to Handle a Dental Emergency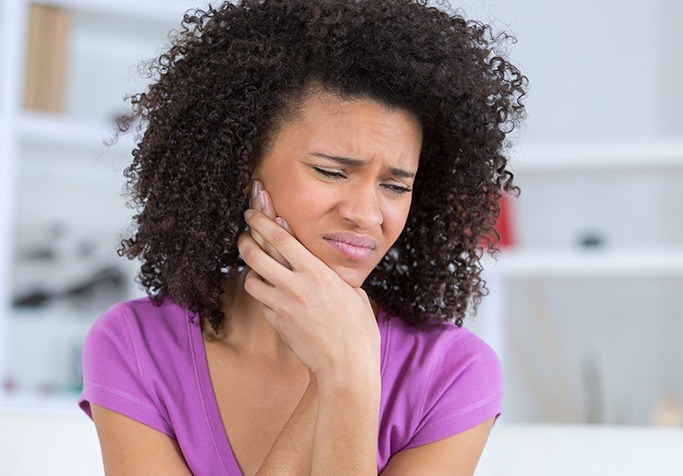 The most important thing to remember in the event of a dental emergency is to remain calm. Panicking won't help anything or anyone. Keep a clear head and feel confident knowing you have an emergency dentist just a phone call away! When you contact Meadowbrook Dentistry, we will offer first aid tips to help control the situation until you can make it to our office as soon as is necessary given the severity of the injury/problem.
First aid tips for dental emergencies include:
Collect and store any larger broken pieces for possible reattachment
Rinse (but do not scrub) a knocked-out tooth. Store it in the original socket, a cup of milk, or wrap in plastic wrap until you can make it to our office. Come in within the hour for the best chance of successful reattachment.
Stop bleeding with a clean gauze or cloth.
Use an ice pack in 10- to 15-minute intervals to reduce swelling or pain.
Take an over-the-counter pain medication as directed for an ache or pain.
How We Treat Dental Emergencies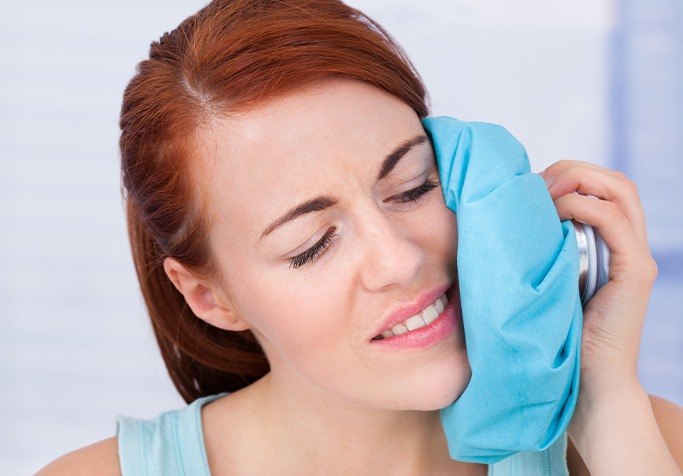 The treatment for a dental emergency depends on the original injury or problem. For an ache caused by tooth decay, a root canal with a dental crown will often be recommended. A dental crown can also restore a broken or cracked tooth. Sometimes, a knocked-out tooth cannot be reattached -- and we may set you up for a dental implant to replace it. Whatever the recommended treatment for your emergency, you can feel confident when you partner with your dentist in Plainview for a solution! We're even open longer hours than most dental practices (including nights and weekends) to better accommodate your needs.
Root Canals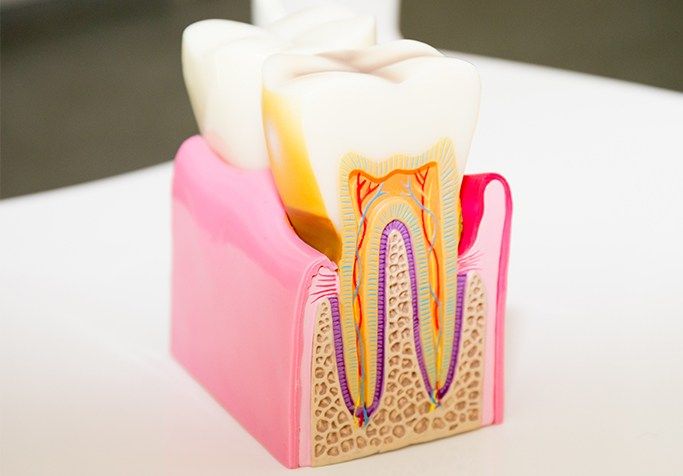 Every tooth has a small amount of soft tissue inside it called the dental pulp, and this is actually where the delicate nerve of the tooth is located. When this tissue becomes infected or damaged, it can cause quite a bit of pain-- the kind that prevents you from concentrating on anything else. Fortunately, we can relieve this kind of discomfort with a root canal, where your dentist will remove this infected tissue and save your tooth. Thanks to modern dental techniques and sedation, you can rest assured that you'll remain comfortable throughout the entire procedure.
Tooth Extractions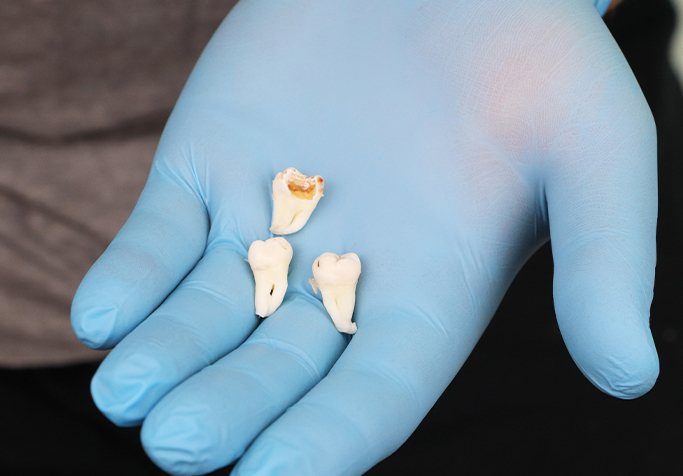 For our patients who have severely damaged teeth that can't be remedied with a root canal, we also offer tooth extractions in Plainview. By removing an infected or impacted tooth, we're able to create a healthy foundation for you to rebuild your smile on. Plus, we're able to keep the current problem from causing additional damage to your surrounding teeth. In addition to extractions, we offer numerous restorative dental treatments, so we can repair your smile to look like normal again.