Advanced Dental Technology – Plainview, NY
Experience the Future of Dentistry, Today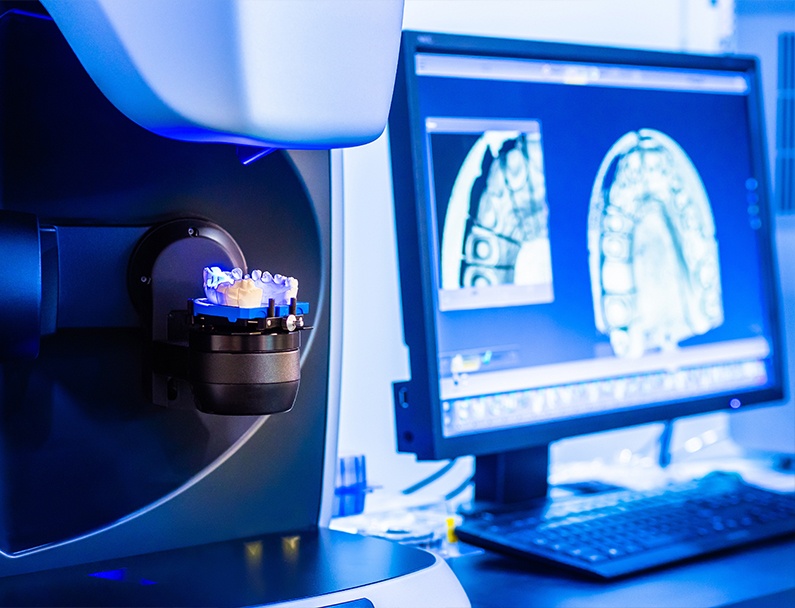 In order to provide our patients with the most efficient and high-quality care possible, we have to have the right tools. That's why at Meadowbrook Dentistry, we work hard to stay on top of the latest developments in dental technology and frequently integrate them into our practice. With the tools listed below, your care will be faster, more precise, and more comfortable than your standard dental office. What's not to love? Read on to learn more about some of the excellent technology we use every day.
Intraoral Camera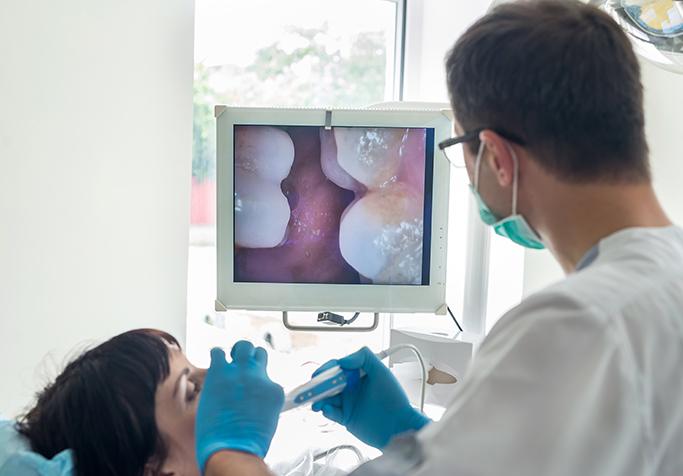 With an intraoral camera, your dentist will finally be able to show you what they are talking about as opposed to just telling you about it. This small, pen-sized camera can capture highly-detailed images of your teeth and gums that can instantly be displayed on a chairside monitor. You'll literally gain a whole new perspective on your smile, and this will make it much easier to understand why our team might be recommending a particular treatment.
Digital X-Rays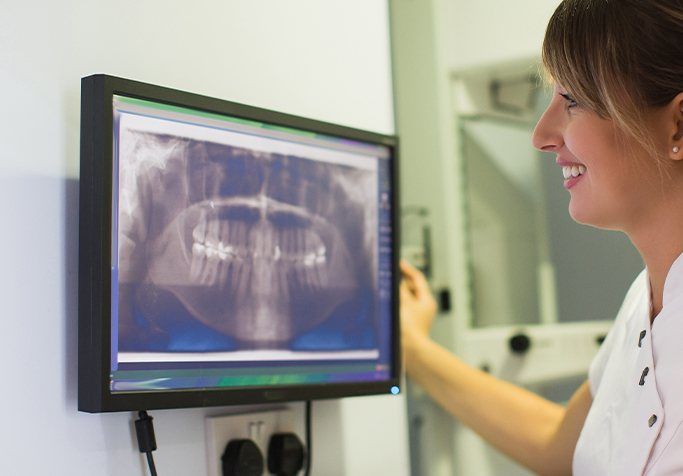 Compared to traditional, film-based dental X-rays, digital X-rays are a huge leap forward in almost every way you can imagine. They can create high-resolution images in seconds, they don't require toxic chemicals to be developed, and even better, they expose our patients (and us!) to 90% LESS radiation. Also, because everything is digitized, the images can be easily sent, stored, and displayed on a monitor for you to go over with your dentist.
CT/ Cone Beam Scanner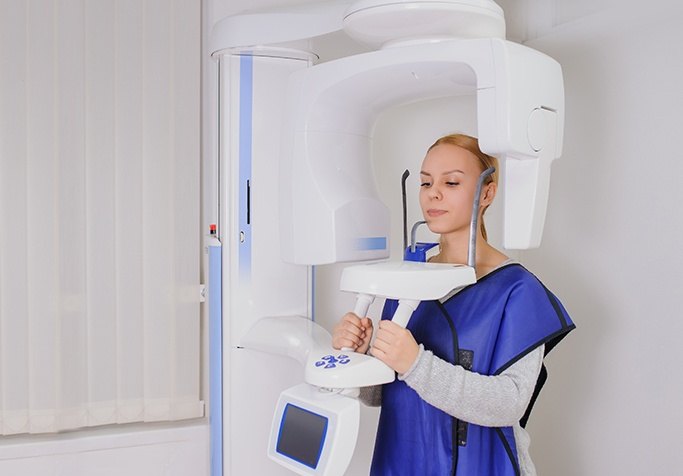 The CT/cone beam scanner allows us to create a fully 3D digital X-ray image of your teeth, jaw, and other surrounding structures. Other than being really cool to look at, why would we need this kind of image? It helps us gain a much more global understanding of your dental health, plus it allows us to make precise treatment plans for more complicated procedures such as dental implant placement and wisdom tooth extraction.
Digital Impression System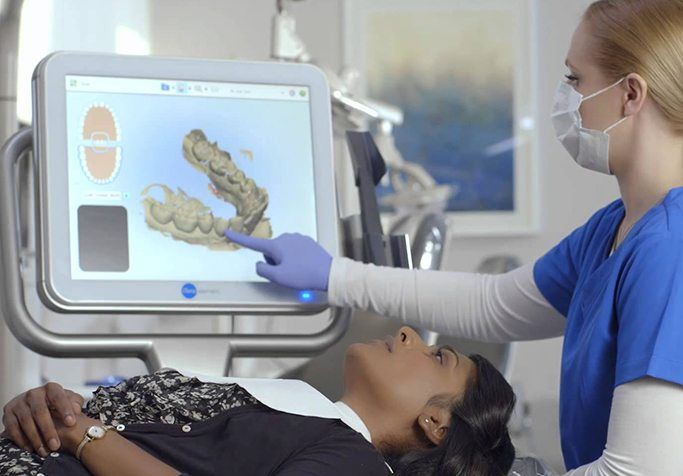 Thanks to our digital impression system, we can now keep the dental putty safely locked away. This small device uses dozens of unique images to create a 3D impression of your bite in mere minutes, and you can watch the entire process from your chair. Did we mention that it doesn't use putty? Also, the impression it creates is much more detailed than a traditional physical model, meaning it will improve the quality of any treatment it is used for.
Soft Tissue Laser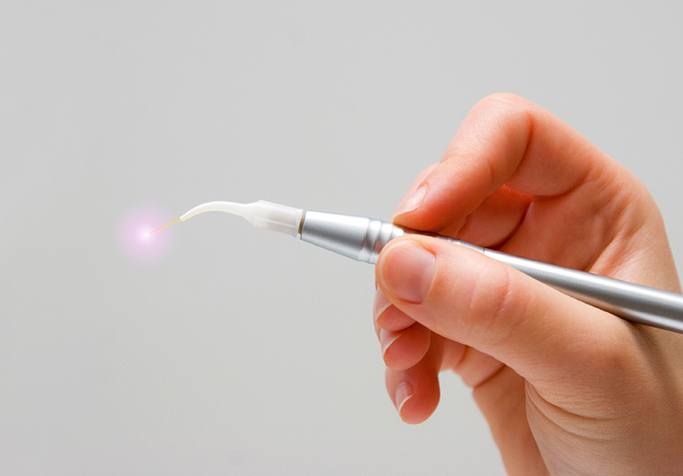 Now, even the most sensitive periodontal (gum) procedures can be performed with relative ease thanks to our soft tissue laser. With it, we can eliminate gum disease and remove infected tissue in the most effective way possible. This tool is so precise and accurate that it even cauterizes blood vessels and nerves as it goes, reducing both pain and bleeding at the same time. Thanks to this device, we can easily take care of your gums while keeping you completely comfortable.