Full and Partial Dentures – Plainview, NY
Restore Your Smile and Biting Power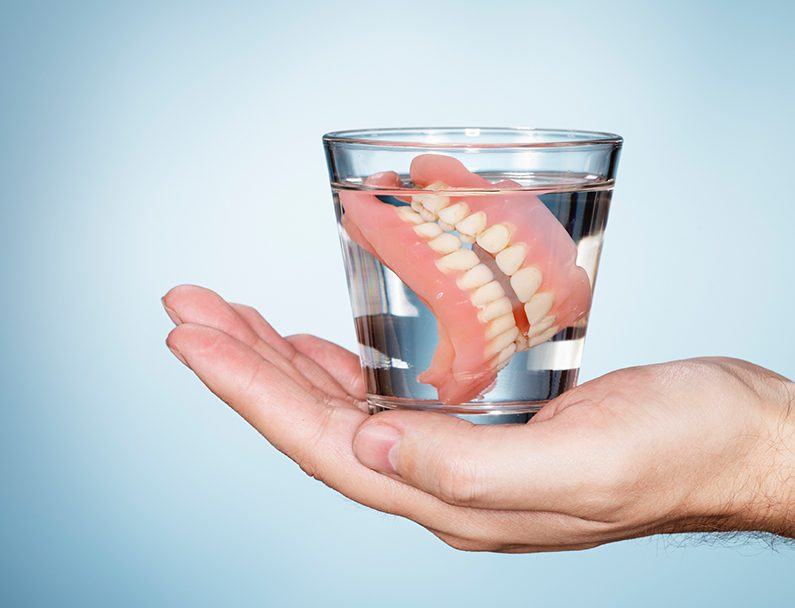 Are you missing most or all of your teeth? Do you find yourself wishing you could enjoy your favorite foods again? Do you avoid saying certain words because you know they will give you difficulty? Sounds like it's time to try dentures in Plainview. These prosthetic teeth allow us to easily restore your smile and biting power back to their former glory. Contact us today to schedule a consultation to learn whether full or partial dentures are right for you.
Why Choose Meadowbrook Dentistry for Full & Partial Dentures?
Capable of Being Paired with Dental Implants
Designed Using Advanced Dental Technology
Created with Natural-Looking Materials
How Do Full and Partial Dentures Work?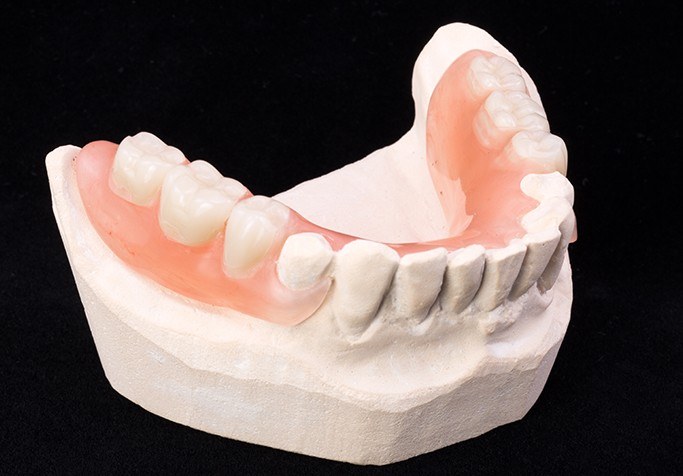 When you think of the word "dentures," you probably think of full dentures. These are an entire set of prosthetic teeth attached to an acrylic base that matches the color of gum tissue. Once inserted into your mouth, they are held in place by denture adhesive and/or natural suction to give you back your smile and biting power.
Partial dentures are best for those who are only missing a few teeth in a row. These artificial teeth are connected by a metal framework that snakes behind your remaining natural teeth to hold them in place. Usually, partial dentures are completely removable and can look and feel much more natural than a dental bridge.
What Are the Benefits of Dentures?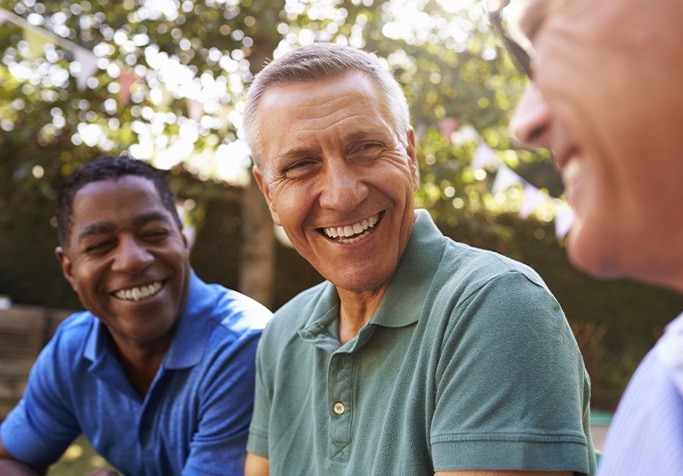 If you've lost most or all of your teeth, you may be suffering from a drop in self-confidence. After all, your smile makes a big difference in how people see you. Dentures can help your smile appear confident and photogenic once more, allowing you to live your life to the fullest. They also allow you to enjoy your favorite foods once again, since missing teeth can make eating crunchy or chewy foods difficult or downright impossible. Because speaking can also be an issue when you're missing teeth, dentures allow you to resolve that problem. They prevent you from whistling or lisping due to any gaps in your smile.
Who Is a Good Candidate for Dentures?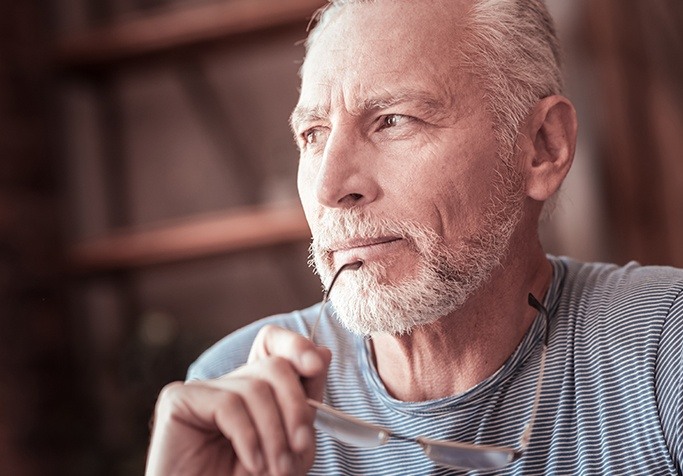 If you're missing all of your teeth on one or both arches, you would be an excellent choice for a full denture. Whether your teeth were lost due to malnutrition, periodontal disease, or some other unfortunate circumstance, full dentures are here to help restore your smile back to what it used to be.
On the other hand, if you're only missing most or a few of your teeth, you would be a good candidate for partial dentures in Plainview. They can help give you the appearance and function of a full smile. However, if you're only missing one or a couple of teeth, you may want to consider another option, such as a bridge or a dental implant instead.
What Are the Advantages of Implant-Retained Dentures?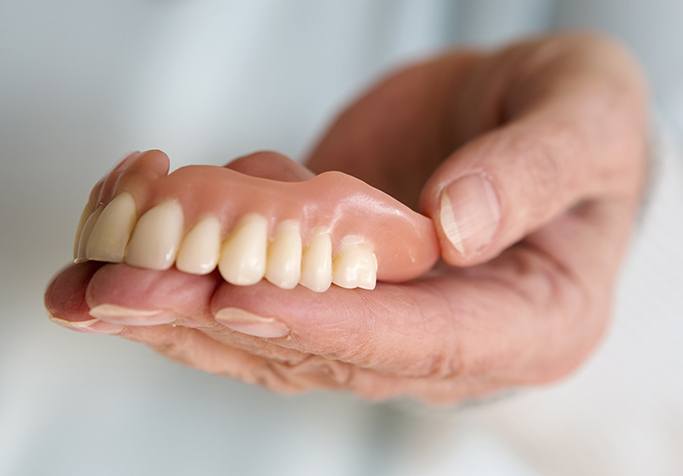 Implant-retained dentures, also known as All-on-4, are special dentures held in place by an average of four dental implants. Your dentist in Plainview will place these implants strategically throughout your jaw. The two that go towards the back of the mouth will be inserted at a 45-degree angle, meaning that no bone graft will be required beforehand, like what is sometimes needed for traditional dental implants alone. Because these dentures are held firmly in place, they won't cause unexpected slippage, like ill-fitting dentures alone might. They also will help prevent bone loss in your jaw and keep your face looking young and vibrant for years to come.