Oral Cancer Screenings – Plainview, NY
A Quick Exam That Could Save Your Life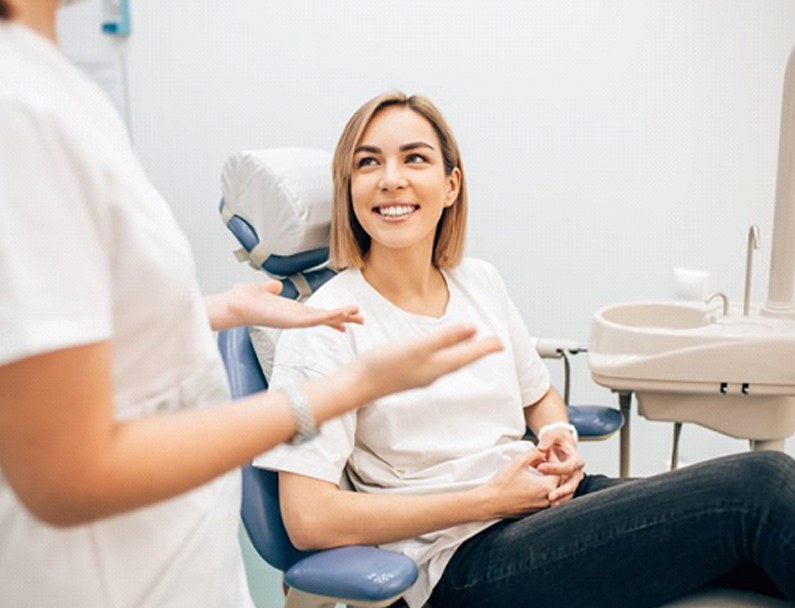 Most of us don't think of routine dental checkups and cleanings as lifesaving. However, when it comes to cancer (especially oral cancer), early detection is crucial in ensuring successful treatment. On average, one American dies from oral cancer every hour, every day, and the rates of oral cancer in the U.S. are currently on the rise. Fortunately, our dentists here at Meadowbrook Dentistry perform quick and effective oral cancer screenings as part of most checkups. Contact us today to schedule a dental visit that could end up saving your life!
Why Choose Meadowbrook Dentistry for Oral Cancer Screenings?
Performed as Part of Every Checkup
Dentists Provide Personalized, One-on-One Care
Patient Comfort Is Our Top Priority
Signs & Symptoms of Oral Cancer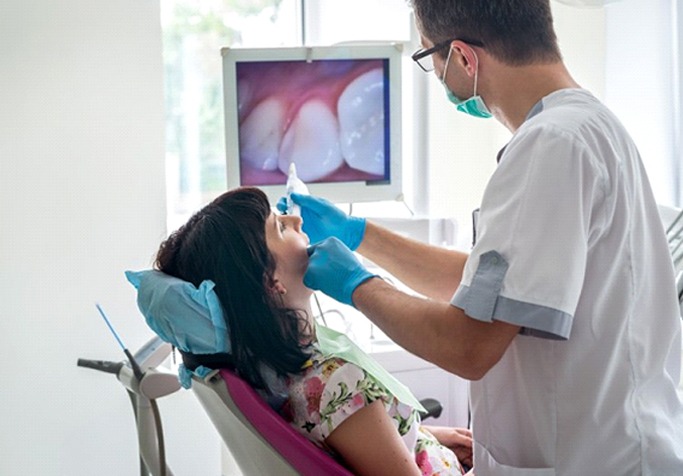 Oral cancer can often be hard to spot with the naked eye. However, you can still keep an eye out for the following symptoms and call us right away if you notice any of them:
Sores on your tongue, gums, lips, or other soft tissues that will not heal
Unexplained lumps on or beneath the surface of your soft tissue
White or red lesions in your mouth
Difficulty chewing or swallowing
A constant feeling that something is stuck in your throat
Ear pain
A persistent sore throat
Areas of your mouth that feel numb
What Does My Dentist Look for During an Oral Cancer Screening?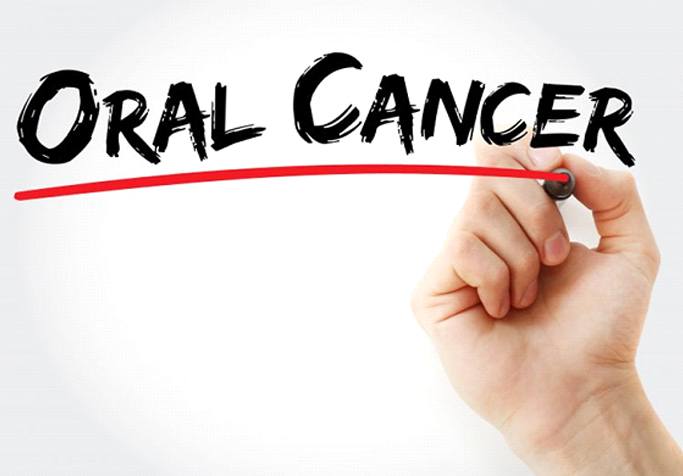 As with any other type of cancer, the goal of these screenings is to detect early warning signs. In fact, dentists find an estimated 84% of oral cancers early on, which makes this short, simple screening well worth it.
Dr. Casañas will thoroughly examine your entire mouth for any signs of cancerous or pre-cancerous tissue. This close exam will help them determine whether any further investigation, such as aa biopsy, is necessary.
If our dentists don't detect any problems, then you'll leave our office with the peace of mind that your mouth is cancer-free. If we do notice any symptoms, we'll develop a clear plan to get your smile and your health back on the right track.
What Can I Expect During My Oral Cancer Screening?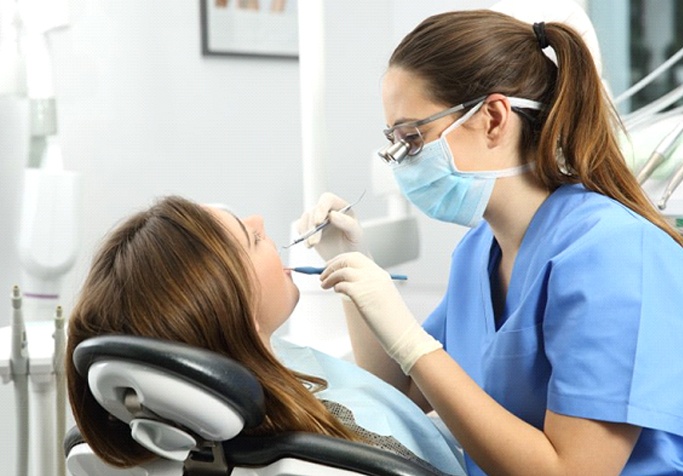 Your oral cancer screening will involve a visual and physical examination of your oral cavity. One of our dentists will take a close look at your whole mouth, including your throat, tongue, lips, and face, for any abnormalities that could indicate cancer.
Next comes the physical exam, where they will feel along the lymph nodes in your neck and jaw to ensure that everything feels healthy. They may also gently rub around your jaw joints and ears to feel for any lumps or lesions that shouldn't be there.