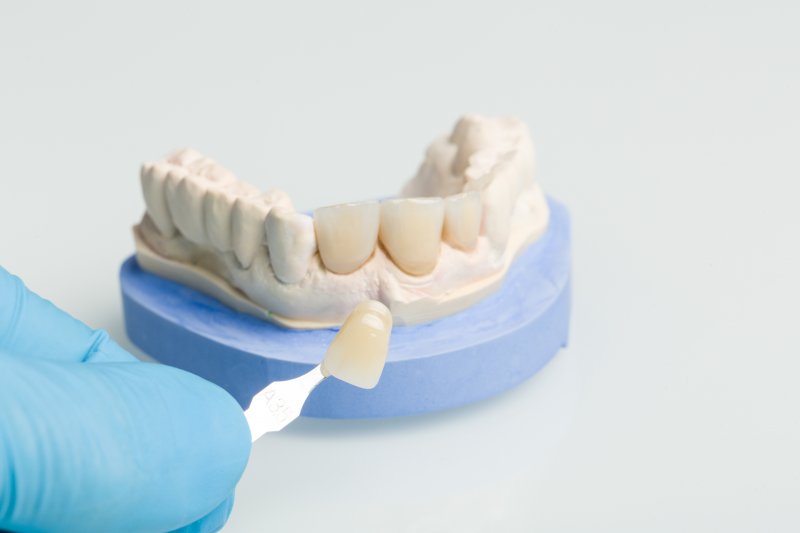 When we think of "TikTok trends," we usually imagine the typical dance videos or even the popular ice bucket challenge. While some of these clips can be entertaining, there are a growing few that are quite unsettling and unsafe. One of these types of videos is the "veneers check." Read on to find out what the "veneers check" trend in Plainview is and why it's so dangerous.
What Is the "Veneers Check" Trend & Why Is it Dangerous?
The "veneers check" is a TikTok challenge where people are shaving down their seemingly healthy and aesthetic teeth in preparation for receiving veneers. While this itself is already alarming, there are also a number of viewers commenting that they wish to get the same treatment done. The most disturbing aspect is that the majority of these people participating in this trend are very young! By filing down their teeth at an early age, they risk the premature need for dentures. On top of that, many of those riding the "veneers check" train are actually getting dental crowns instead of veneers. This leads to misinformation and ruined expectations, as these two treatments are entirely different.
What's the Difference Between Veneers & Crowns?
The biggest difference between veneers and crowns is in their function. Dental veneers are a cosmetic treatment meant for covering up any blemishes on a person's teeth. This can range from fixing chipped teeth to creating a bright celebrity smile, which seems to be the main reason for attempting the "veneers check." To prepare the teeth, a professional dentist usually removes a tiny portion off the surface, retaining as much of the natural tooth as possible.
Crowns are a restorative treatment, primarily designed to protect weakened or damaged teeth. Most people aren't meant to have a mouthful of crowns, as they should only be reserved for necessary situations.
The Importance of Consulting with Your Dentist First
It's understandable that young people want to enhance their smile, especially since their favorite influencers did it, but there's a better and safer way to proceed. Visiting a professional dentist is the best move, since they have the expertise to deliver the actual treatment desired. With their in-depth knowledge, there won't be any surprises or unnecessary hazards on a person's teeth. So, if you're considering beautifying your smile in the future, give your dentist a call!
About the Practice
Meadowbrook Dentistry provides outstanding dental care by using the latest technologies in the industry. With a focus on convenience and relaxation, they offer multiple treatments all under one roof! Among their collection of services, you can discuss with your dentist about your cosmetic options and if veneers are perfect for you! If you want to know more about veneers and crowns, visit their website or call (516) 346-5655.