All-On-4 Dental Implants — Plainview, NY
It's Time to Rebuild Your Smile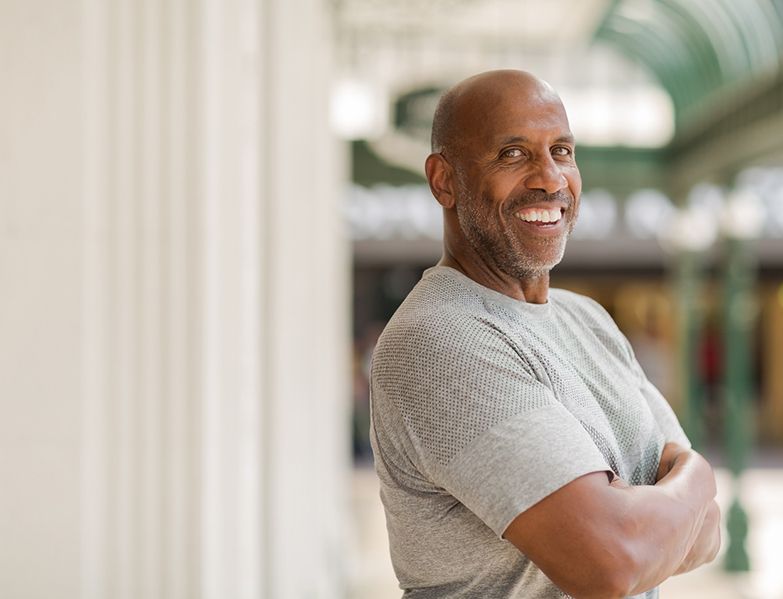 Dental implants are the gold standard for replacing any number of missing teeth. If you're living with severe tooth loss or uncomfortable, ill-fitting dentures, it's time to rebuild your smile! At Meadowbrook Dentistry, we're proud to offer All-On-4 dental implants in Plainview. This unique treatment allows patients who typically don't have enough jawbone density to get an implant denture to enjoy all the benefits of dental implants with minimal surgery. Give us a call if you're ready to learn more about how this state-of-the-art tooth loss solution can change your life!
How Do All-On-4 Dental Implants Work?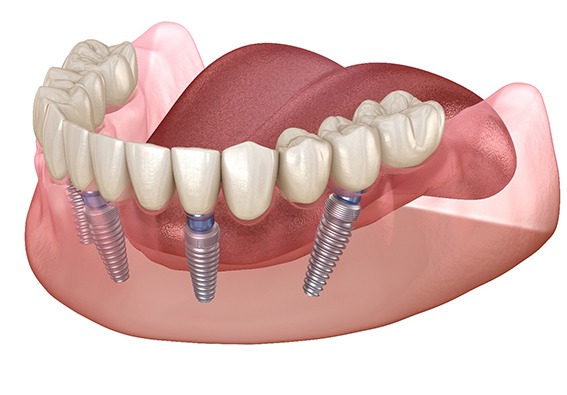 Like an implant denture, All-On-4 in Plainview works by anchoring a full, custom-made denture into place with dental implants. However, as its name implies, All-On-4 only needs four strategically placed implants to rebuild your smile. These small titanium posts are positioned in a way that takes advantage of the thickest parts of your jawbone for maximum security with minimal surgery. Usually, two implants are placed in the front of the mouth, and two are placed farther back in the mouth at 45-degree angles. What's more, in most cases, a patient can have their denture placed the same day as getting their dental implants!
Am I A Candidate for All-On-4 Dental Implants?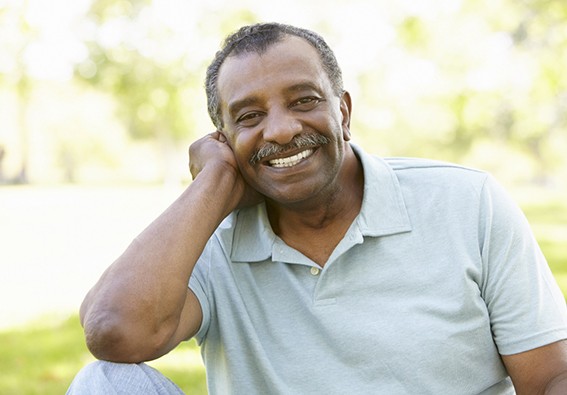 Even if you don't qualify for implant dentures, you may still be able to get All-On-4. Since this method uses fewer dental implants, patients who don't have enough jawbone density for an implant denture will often have enough to support All-On-4 dental implants. However, you will still need to be in good oral and overall health to be considered a good candidate for All-On-4 dental implants.
Benefits of All-On-4 Dental Implants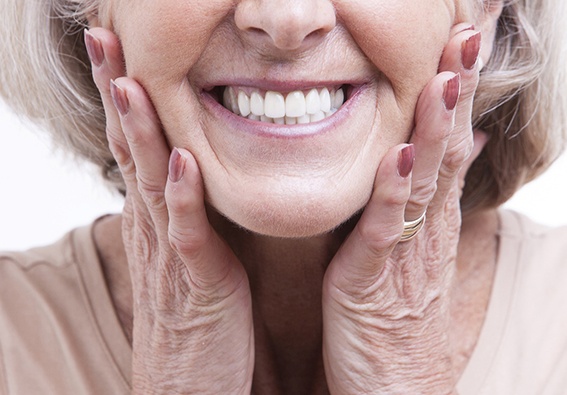 All-On-4 implants offers a variety of important and unique benefits, such as:
Strong and stable results that will never slip out of place
Vastly improved biting force and chewing ability
Preservation of jawbone density and youthful facial features
Potential to last a lifetime with no replacements or realignments needed
All-On-4 VS Traditional Implant Dentures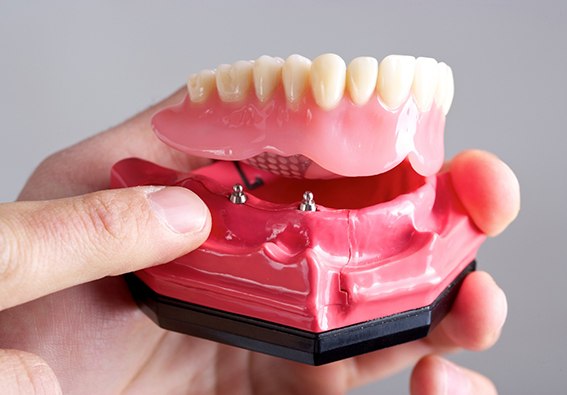 In addition to all the benefits simply being held in place by implants offers, All-On-4 dental implants provides several advantages over traditional implant dentures as well:
Replace an entire arch of missing teeth with fewer dental implants
Enjoy a faster recovery time after dental implant surgery
Potentially skip preliminary treatments like bone grafting
Get your denture the same day as having your dental implants placed!
All-On-4 dental implants have the potential to significantly improve your quality of life. If you're ready to rebuild the complete, confident smile you deserve, give us a call today!