Implant Dentures – Plainview, NY
Enjoy a Smile with Greater Stability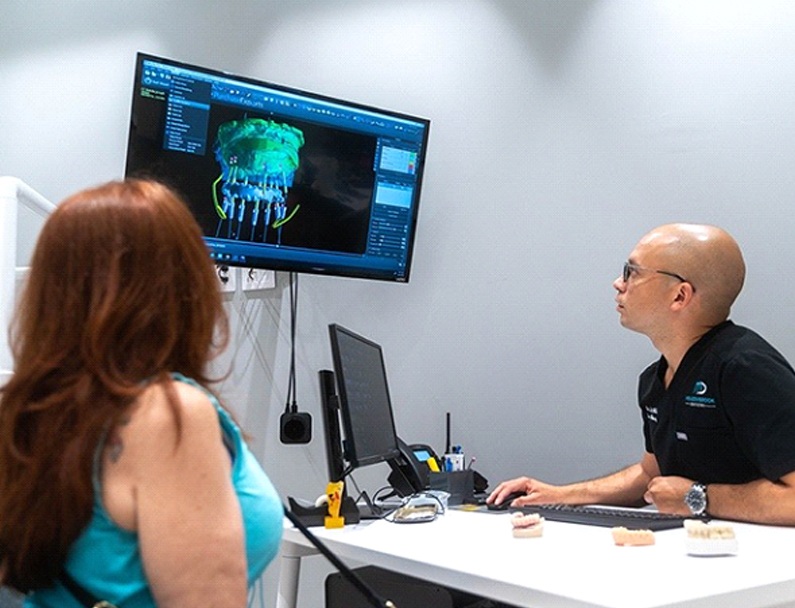 If you're missing all your teeth, there are typically two options to choose from: traditional dentures and implant dentures in Plainview. If you've spent much time comparing the two, you'll notice there isn't much that the two have in common other than the word "dentures," and that they can restore the "look" of your smile. But what about the functionality and your overall oral health? This is where satisfied patients of Meadowbrook Dentistry can attest that with implant dentures, they enjoy a smile with greater stability. If you're ready to take the plunge and put yourself on a path to a healthier smile, contact our dental office today!
Why Choose Meadowbrook Dentistry for Implant Dentures?
Entire Dental Implant Procedure Performed In-House
Precise Treatment Planning with High-Tech CT/Cone Beam Scanner
Caring Dentists Dedicated to Patient Education
What Are Implant Dentures?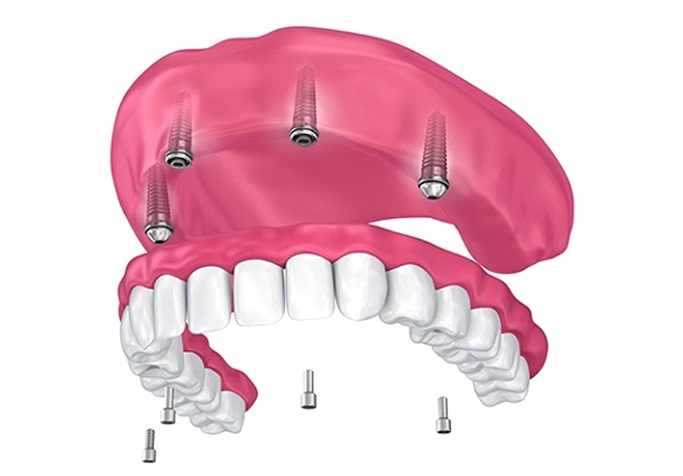 Regular dentures sit on top of the gums and often have difficulty staying in place without the need for messy adhesive. Instead, implant dentures are secured onto a small number of dental implants that have been surgically placed into the jaw. By replacing lost teeth from the roots up through the crowns, the end result is a smile that looks and feels almost as natural as your original one.
Implant dentures are versatile enough to come in two types:
Fixed/Permanent Implant Dentures
Many patients prefer the easy maintenance of fixed implant dentures. Because this prosthetic can only be removed by one of our dentists, it feels much more like real teeth. You can brush and floss these teeth while they're still in your mouth, and there's no need to worry about taking them out before bed.
Removable Implant Dentures
If you're already used to taking your dentures out for cleaning, we can make your implant denture removable. That way, you can enjoy the benefits of implant dentures without having to change your routine.
The Implant Denture Procedure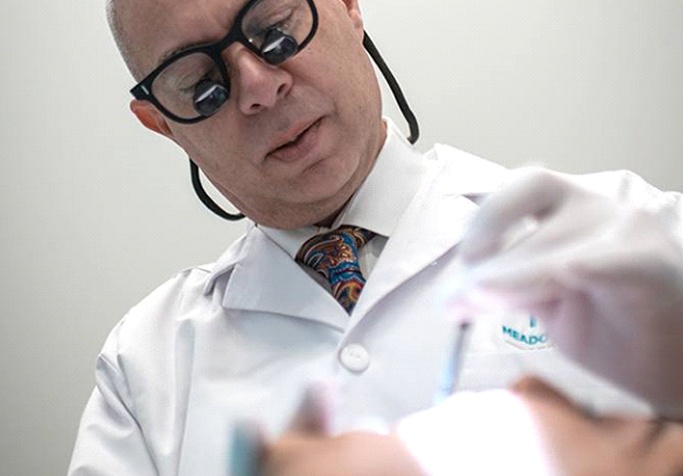 When receiving dental implants in Plainview, the process is practically the same no matter what type of implant you receive. With implant dentures, one of our highly skilled dentists will administer local anesthesia before making multiple incisions along your gumline. They will carefully and strategically position a small number of implant posts (usually between three and six) directly into your jawbone before stitching up the areas.
At that point, you will be expected to go home and heal. This can take several months, especially with multiple implants placed. The process of osseointegration must occur, which ensures the implant fuses to the bone, in order for the implants to create a lasting, reliable foundation.
Once you've fully healed, you'll return to have the custom-made denture placed on top of the implants. Using small connectors, we can snap the denture into place, giving you a fully restored smile.
Am I a Candidate for Implant Dentures?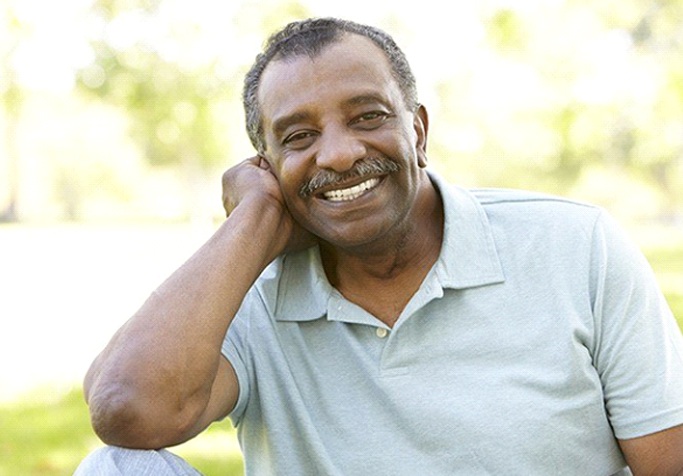 Dental implants often require a patient to have enough bone density to support the implant, so, naturally, this is one of the qualifications. It's also important that you have good oral health. Issues like gum disease and tooth decay must be addressed before receiving implants. Gum disease can weaken your jawbone and ultimately result in implant failure.
However, if your implant dentist in Plainview discovers you don't have enough bone support, there are a few options: a bone graft or All-On-4 dentures, which can restore your smile in one appointment. A bone graft will add bone minerals to the necessary area in your jaw, encouraging the bone to rebuild. All-On-4 dentures use four strategically placed implants to hold a full denture.
Benefits of Combining Dentures & Dental Implants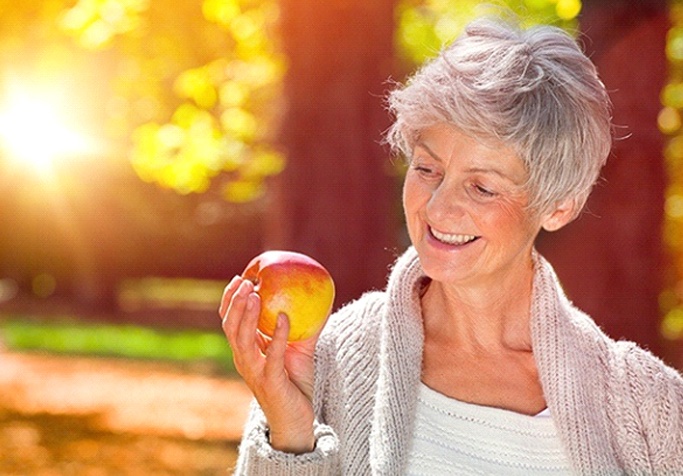 Here are just a handful of the numerous benefits you will enjoy with implant dentures:
Increased stability – Dental implants essentially become part of your jawbone, offering greater strength and durability.
Improved confidence and appearance – Missing teeth can cause your jawbone to deteriorate, leading to facial collapse that ages you. However, with dental implants, your face will maintain its youthful glow because the posts keep it strong. You'll have the confidence you need to eat, speak, and chew without worry.
Improved oral health – By keeping your jawbone stimulated, you'll avoid the higher risk of oral health problems (such as further tooth loss and gum infections) that come with jawbone loss.