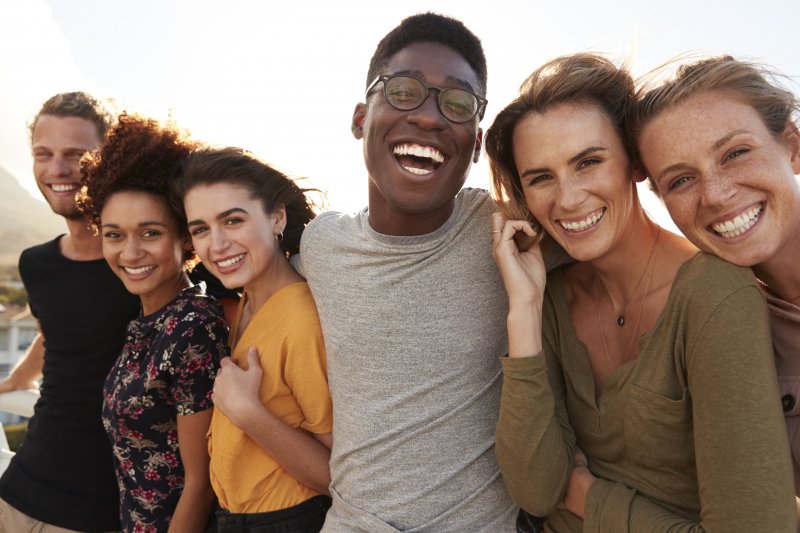 As we get older, our smiles start to age, too. Thankfully, through the use of advancements in cosmetic dentistry, there are tons of ways to preserve our teeth and keep our smiles looking young and healthy. To help you learn what aesthetic dental issues tend to develop as we age and how cosmetic dentistry in Plainview can help your smile stand the test of time, read on.
Crooked Teeth
Teeth can begin to shift over time. This is especially true for those who have receding gums or other oral health issues. Crooked teeth can make your smile appear uneven and less youthful than before.
Wear and Tear
After several decades of eating, clenching, and grinding your teeth several times per day, they will start to look worn down. This can impact both the enamel and the structure of the teeth.
Stains or Discoloration
Eating and drinking highly pigmented foods and drinks, smoking, and use of other tobacco products can contribute to tooth discoloration. Additionally, our tooth enamel wears away more and more as we get older. This reveals more of the yellow dentin inside of the tooth, which can give them a stained or discolored appearance.
Fragile Teeth
Our teeth become more brittle over time, and this makes it easier for chips, breaks, and cracks to form in them. These things both weaken and age the teeth further.
How to Look Younger with Cosmetic Dentistry
Luckily, there are various ways cosmetic dentistry in Plainview can bring back your smile's youthful glow, including:
Though your pearly whites are bound to start showing the telltale signs of aging someday, a bright, youthful smile is still within reach. Contact your Plainview cosmetic dentist for more information on which treatments are the best option for you to turn back the clock on your smile!
About the Practice
Going to the dentist shouldn't feel like a chore. That's where Meadowbrook Dentistry comes in. They have two goals: to beautify your smile, and to give you the stress-free experience you deserve. They value your time and do everything they can to provide comfortable, efficient care for you and your loved ones. If your smile is starting to lose its luster as you age, they offer a variety of treatments to turn back time. Visit their website or call their office at (516) 346-5655 to learn more about how cosmetic dentistry in Plainview can give you a more youthful smile.