Implant-Supported Bridge – Plainview, NY
Rebuild Your Smile with Dental Implants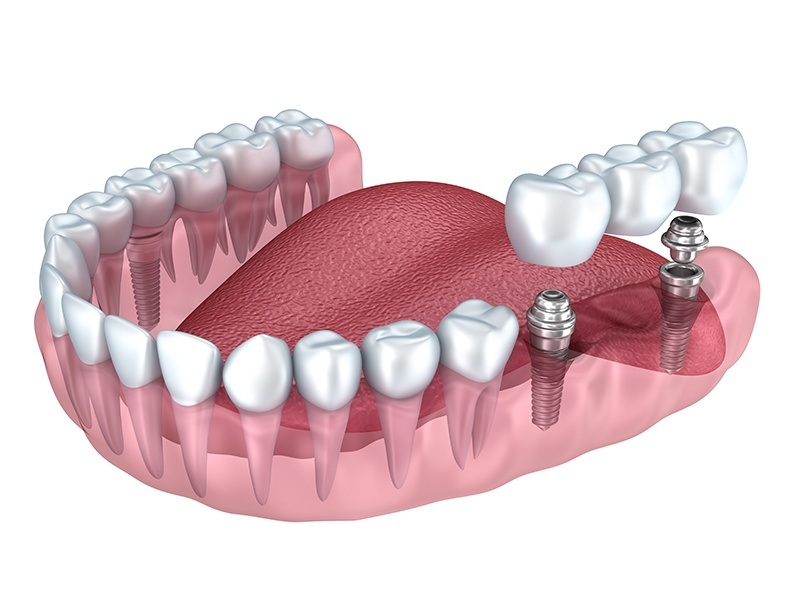 Tooth loss is still a common problem for many Americans despite several advancements in dentistry to preserve natural teeth. Traditionally, 1 to 3 consecutive missing teeth are replaced using a bridge and crowns. While this does give you an effective solution to fill the empty space, it never truly looks or feels natural. Now, you can join over 500,000 people a year who are choosing a permanent option to replace multiple missing teeth. You can anchor your bridge to your jawbone with dental implants in Plainview. At Meadowbrook Dentistry, we will complete your smile with the next best thing to your real teeth.
Why Choose Meadowbrook Dentistry for Implant-Supported Bridges?
Maintain Your Existing Enamel to the Fullest
Receive Start-to-Finish Placement and Restoration
Materials Used for Bridge Color-Matched Exactly
What is an Implant-Supported Bridge?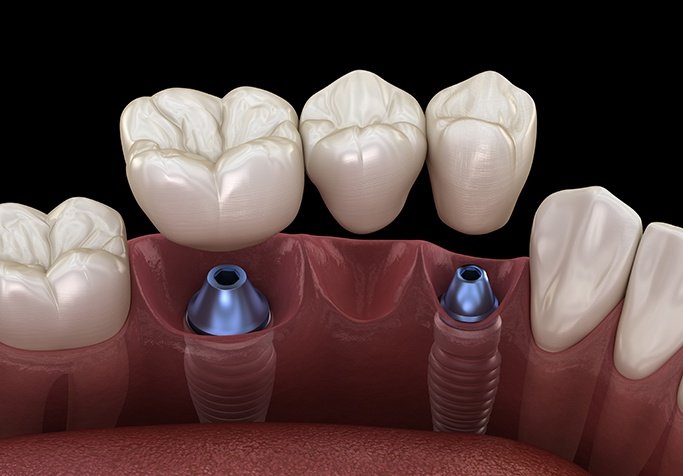 A fixed bridge has been the go-to solution to replace multiple consecutive missing teeth for several decades because it is convenient. An impression of your mouth is taken to create prosthetic teeth to fill the gap. The appliance is held in place by reshaping your adjacent teeth to bond dental crowns to them. Although it is effective, it only lasts for about 5 years before needing to be replaced, and it requires you to permanently alter healthy teeth.
As an alternative, you can enjoy the security of dental implants. Instead of using dental crowns to hold the bridge in place, an implant post at either end anchors it to your jawbone. The titanium implant posts act as new tooth roots, allowing the entire tooth structure to be replaced. Your jawbone fuses to the posts, so you never need to worry about any slipping or irritation. Not to mention, the implant posts can last forever with the right aftercare, like maintaining your oral hygiene and visiting your dentist regularly.
You will enjoy several advantages that are not possible using a traditional bridge, such as:
Over a 95% success rate.
Looks natural using all-porcelain materials.
Feels natural to regain as much as 70% of your biting force.
Stimulates new bone growth to preserve your jaw's density.
Supports your facials structures.
Does not alter healthy teeth.
Reduces your risk of tooth decay, gum disease, and additional tooth loss.
Cost-effective, long-term solution that can last for several decades.
Why Choose Meadowbrook Dentistry?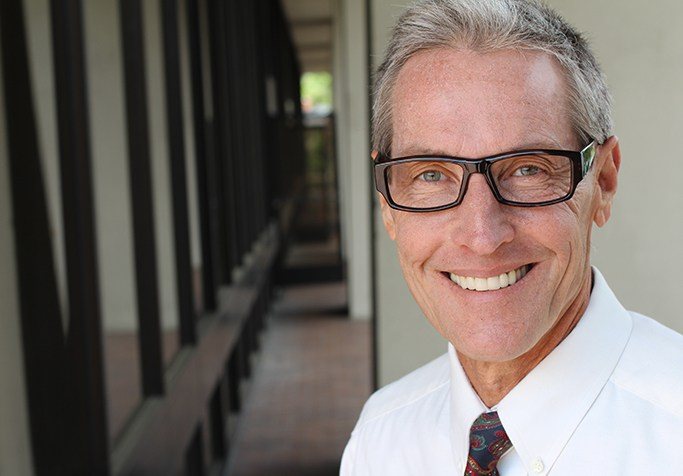 Meadowbrook Dentistry is a trusted provider of dental implants. We strive to help you achieve a healthy, beautiful smile while promoting a stress-free experience. We make it our mission to offer the exact services you need in-house, so you do not need to be referred to another dentist in Plainview.
Our team of dentists are specially trained to treat all cases of tooth loss with dental implants. We use the latest technologies and advancements in dentistry to promote the long-term success of your new smile. From start to finish, we are by your side while on your journey to a complete, functional smile.
Schedule an Appointment!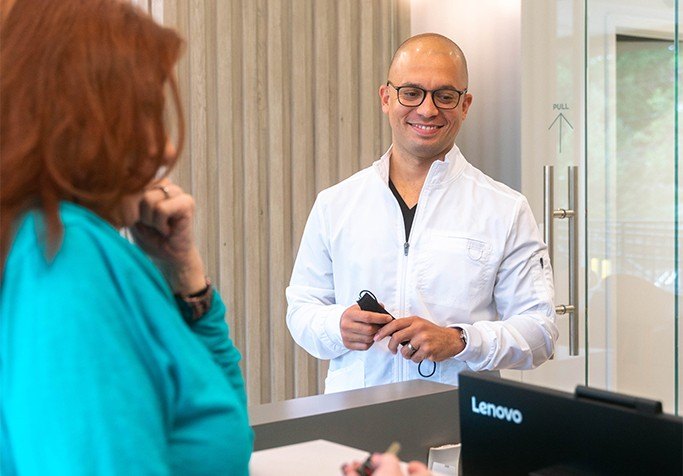 If you are ready to experience a better side to dentistry, choose Meadowbrook Dentistry to replace your missing teeth. Contact our office today to see if you are a candidate for dental implants