How Dental Implants Work – Plainview, NY
How Bone and Implant Become One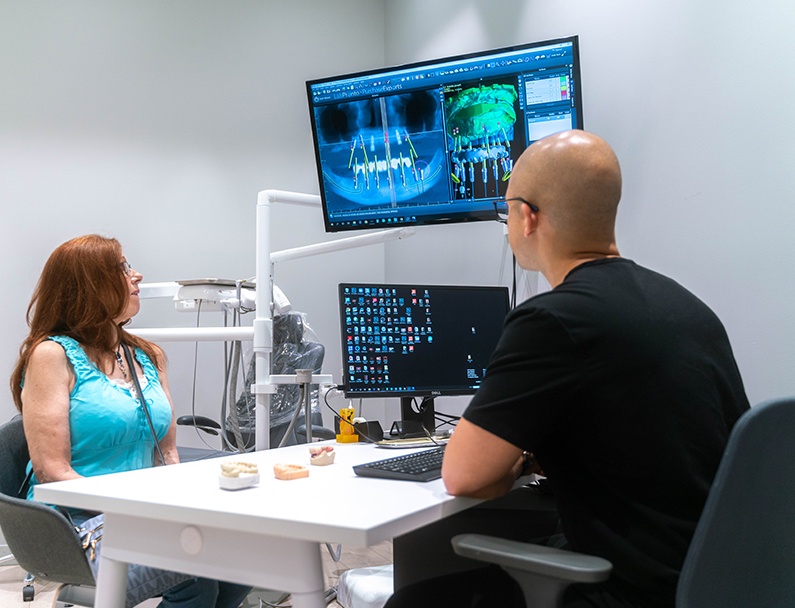 For years, patients had to settle for tooth replacement options that only acted as a half-measure. Thanks to dental implants and their proven ability of replacing teeth, you can get your smile back as well as the functions you enjoyed prior to your tooth loss. The process is quite an extraordinary feat that required decades of research and clinical study, but patients missing one tooth, several teeth or their entire arch can now benefit from their use. Here's how Dr. Casanas and Dr. Silfa make it happen at Meadowbrook Dentistry!
Why Choose Meadowbrook Dentistry for Dental Implants?
Placement and Restoration Done In-House
Advanced Technology Ensures Highest Success Rates
Personalized Restorations Made from Durable Ceramics
Initial Dental Implant Consultation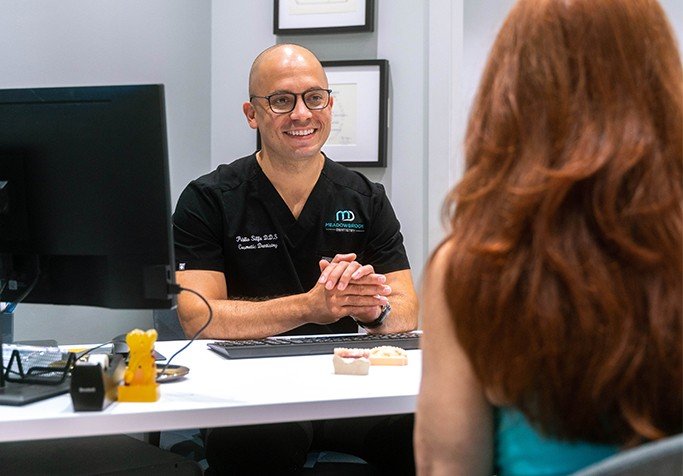 It's no secret that dental implants are considered to be one of the more complex treatments in dentistry. Since they carry a very high level of customization, an initial consultation will be needed to ensure the most successful treatment possible. This typically involves a general exam, X-rays and a CT/cone beam scan. The more we can understand the specific aspects of your health and current oral structures, the better we can create a treatment plan that meets your needs. For example, surgical guides can be made to make dental implant treatment more predictable and provide better outcomes.
Dental Implant Surgery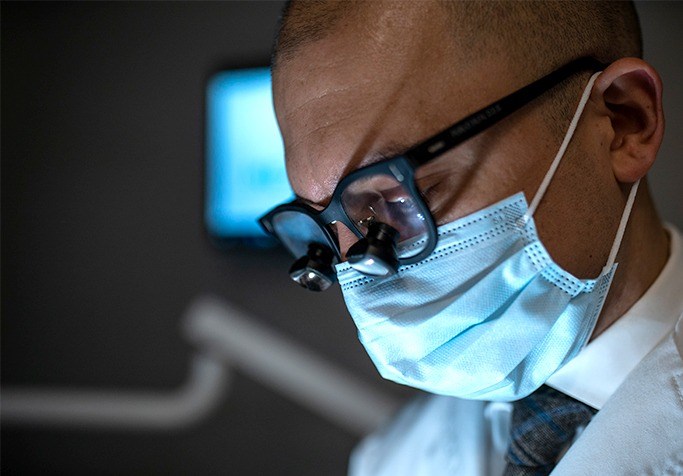 Once we know how many teeth you intend to replace as well as your jaw bone's current bone density and volume, we can move forward with surgery. The placement stage involves creating a small incision in your gum tissue and creating a hole inside your jaw for the implant to fit into. Sedation therapy will be provided to make you as comfortable as possible during surgery. Once placed, the gum tissue will be stitched close so that the healing phase can begin. At this point, a temporary restoration may be provided, especially if you are replacing a tooth that's visible in your smile. Those who intend on getting All-On-4 implant-retained dentures can get a temporary set of teeth to wear during the healing period.
Dental Implant Osseointegration & Abutment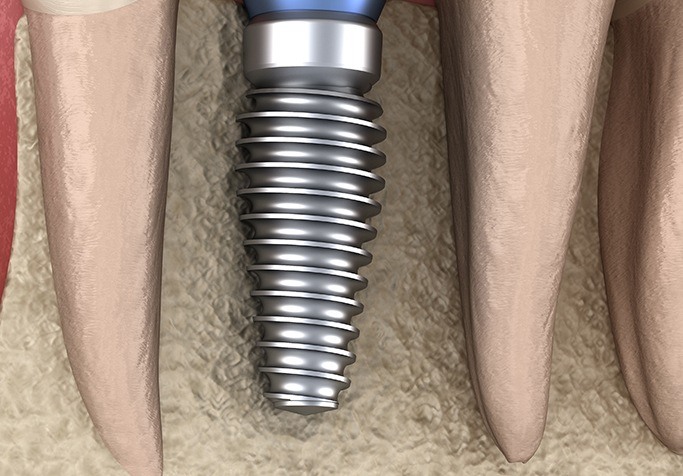 Osseointegration is the process in which a titanium implant becomes part of your natural bone and gum tissue. Depending on where the implant was placed, this step could take as long as four to six months. During this healing period, you'll come back to our practice every so often to confirm that the implant is healing properly.
An abutment attaches your restoration and implant together while providing a stable foundation for your bite. The abutment may be placed during your initial surgery or at a later date after gum tissue has already healed. A healing abutment may also be placed after the bone has integrated but the gum tissue still requires additional healing.
Placement of Dental Implant Restorations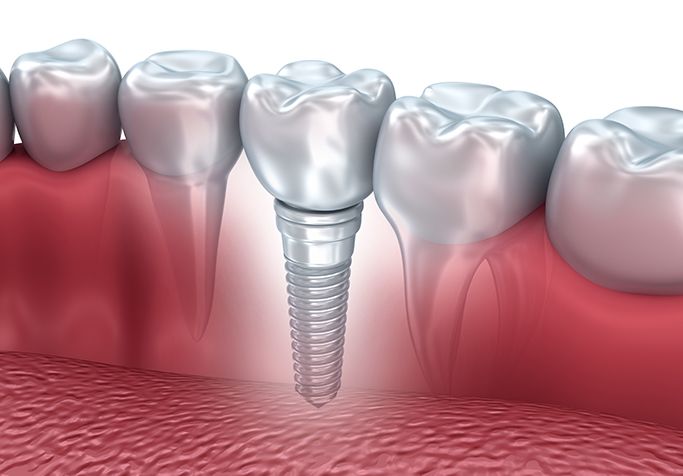 Once all bone and gum tissue has healed, you'll receive your permanent restoration. This could be an implant-retained crown, bridge or denture, depending on the extent of your tooth loss. Our dentists will make sure that your restoration keeps your bite even after placement. If your restoration doesn't feel right, they'll make any adjustments necessary to ensure that your bite feels as natural as your new smile looks.