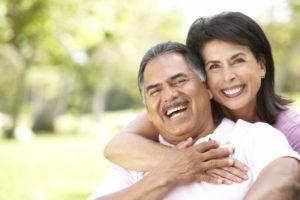 If you're looking for the best way to replace your missing teeth, there's no better option than dental implants. This state-of-the-art treatment is the only one that replaces missing teeth both above and below the gumline for unmatched comfort, stability, and function. While dental implants in Plainview require a longer, more involved process than getting dentures or dental bridges, their potential to improve your quality of life make them well worth the effort. If you've been considering replacing your missing teeth with dental implants, there's no better time to start! Read on to find out why summer is the perfect season for getting dental implants.
1.) More Time to Schedule Appointments
During summer, many people find themselves with more flexible schedules. Whether there's less to do at work, more time off to enjoy, or no need to drive the kids around to their extracurricular activities, you'll likely have more availability in your day-to-day life. That means you'll have more time to schedule the various steps and appointments for your dental implants.
2.) Summertime Means Rest & Recovery
Getting dental implants requires minor oral surgery. While you should be able to get back to your everyday activities in no time, you should still plan on taking some time to recover. If you schedule your dental implant surgery during the summer, you can spend your time resting by the pool or relaxing in the backyard with the family! As an added bonus, all your favorite summertime snacks, including ice cream, milkshakes, and smoothies, are perfect for enjoying while your mouth heals.
3.) Starting Now Means a New Smile for the New Year
As you might have guessed, replacing missing teeth above and below the gumline requires a bit more time than simply replacing the crowns with a bridge or dentures. In fact, after your dental implant surgery, you'll likely need to recover for anywhere from three to six months before moving on to having your replacement teeth anchored in place. While that may seem like quite a long time, it's this longer process that gives dental implants their lifelike stability and potential to last a lifetime. If you start the process this summer, you may be able to show off your newly rebuilt smile just in time for the new year!
4.) Postponing Dental Implants Could Spell Trouble
When it comes to replacing missing teeth, the sooner, the better! Once a tooth goes missing, the jawbone where its roots once were will begin to deteriorate. This can lead to a shrinking jawbone, further tooth loss, an aged appearance, and an increased risk of oral health issues. Plus, if you wait too long, you may not be able to get dental implants without additional procedures like a bone graft. No matter what time of year it is, it's best not to put off replacing your missing teeth.
Choosing how to replace your missing teeth is a big decision that you shouldn't rush into. To see if getting dental implants is right for you this summer, talk to your Plainview dentist!
About the Practice
Meadowbrook Dentistry is proud to serve the families of Plainview and the surrounding communities with the high-quality dental care they deserve. They focus on helping their patients achieve a beautiful, healthy smile in a stress-free way. Whether you're in need of a simple checkup and cleaning or something more complicated like dental implants, they're dedicated to making your visit as smooth, pleasant, and enjoyable as possible. To see if dental implants are right for you, don't hesitate to contact them online or at (516) 346-5655.