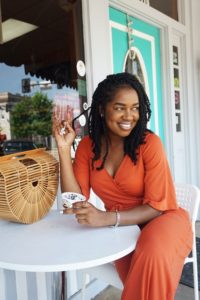 If you've been waiting for the perfect opportunity to give your smile a makeover, this is it! Summer is your chance to give your confidence a boost with teeth whitening. A professional whitening system can get your teeth up to 8 shades brighter. Here are 5 great reasons to take a break from the pool to head to your cosmetic dentist for a whitening treatment.
1. Your Smile Influences Your Confidence.
Research shows people who don't like their teeth often have low self-esteem. If you're embarrassed by stains and discoloration, you can enjoy summer without feeling insecure with a trip to your dentist. They'll create a customized plan to drastically improve the color of your teeth. You'll look younger and feel happier to participate in summer activities you might have avoided in the past.
2. You'll Give the Right Impression.
Although you shouldn't judge a book by its cover, many people admit they form an opinion about someone based on their smile. Research has found people who have white teeth are perceived as being younger, smarter, and successful. Whether you're in the market for a new job or taking a vacation, you can ensure your smile is giving the right impression.
3. You Have More Flexibility in Your Schedule.
If you're planning to slow down during the summer by taking a break from school or work, you'll have more flexibility in your schedule for a dental appointment. You can take a day to invest in your smile using a solution that fits your lifestyle, like an in-office or at-home treatment.
4. Get Ready for Big Events.
Summer is a popular time for large events, like family reunions, weddings, business retreats, and much more, so you want to look your best. Teeth whitening offers quick results to reveal a brighter smile before the big day. With an in-office treatment, your teeth will be significantly whiter after just one appointment. If you prefer to whiten your teeth at home, your dentist will give you everything you need to achieve professional results in 2 weeks while laying out by the pool.
5. Enjoy Long-Lasting Results.
If you've tried OTC whitening products, you probably didn't notice any real results. You won't be disappointed with professional teeth whitening. A highly concentrated whitening agent penetrates the enamel to resolve stains and discoloration. Your smile can stay bright for several months to years depending on your aftercare, like committing to your oral hygiene.
Invest in a Beautiful Summer Smile.
You can smile for pictures and laugh with friends without any anxiety about your teeth. You can make the most of summer by achieving the beautiful smile you deserve.
About Dr. Publio Silfa
Dr. Silfa earned his dental degree at the Columbia College of Dental Medicine and completed an AEGD residency at the Columbia Presbyterian Hospital. He furthered his training to specialize in full mouth rehabilitation to help each patient achieve their best smile. If you're interested in teeth whitening, contact our office today to schedule your consultation.